2022 Clubhouse Renovation
February 3

The Canary Island Date Palms being installed on the pool deck today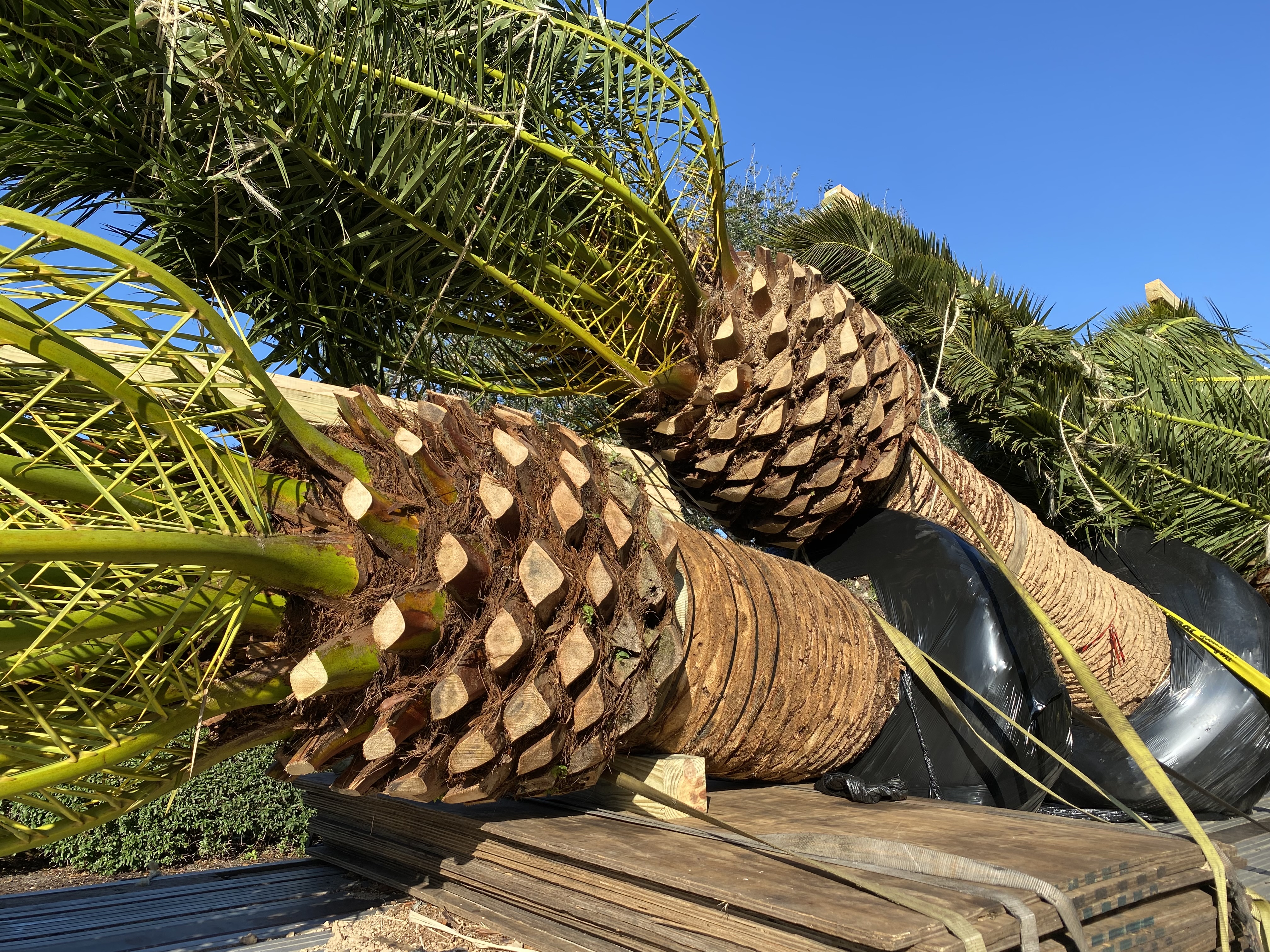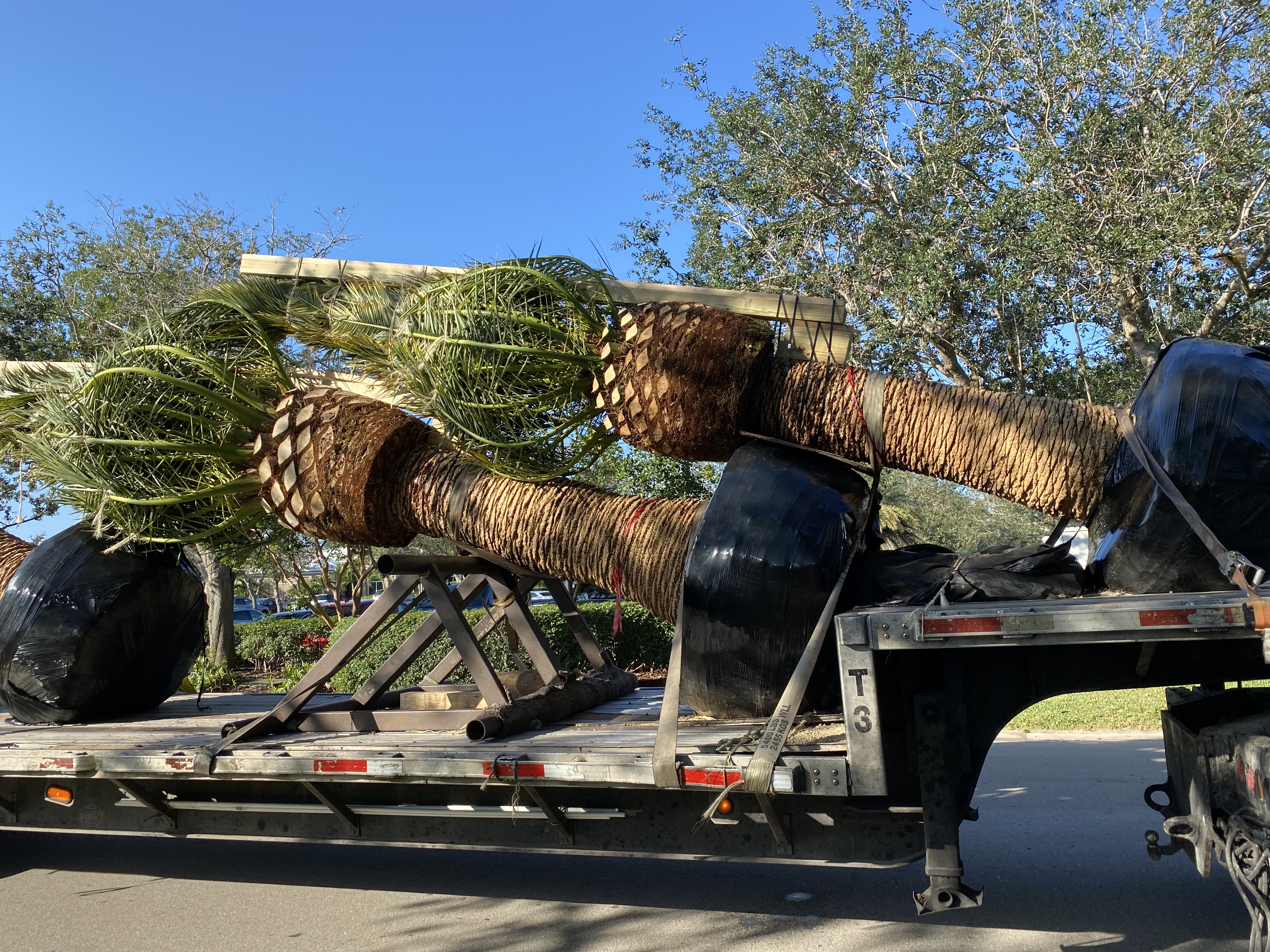 ---
January 30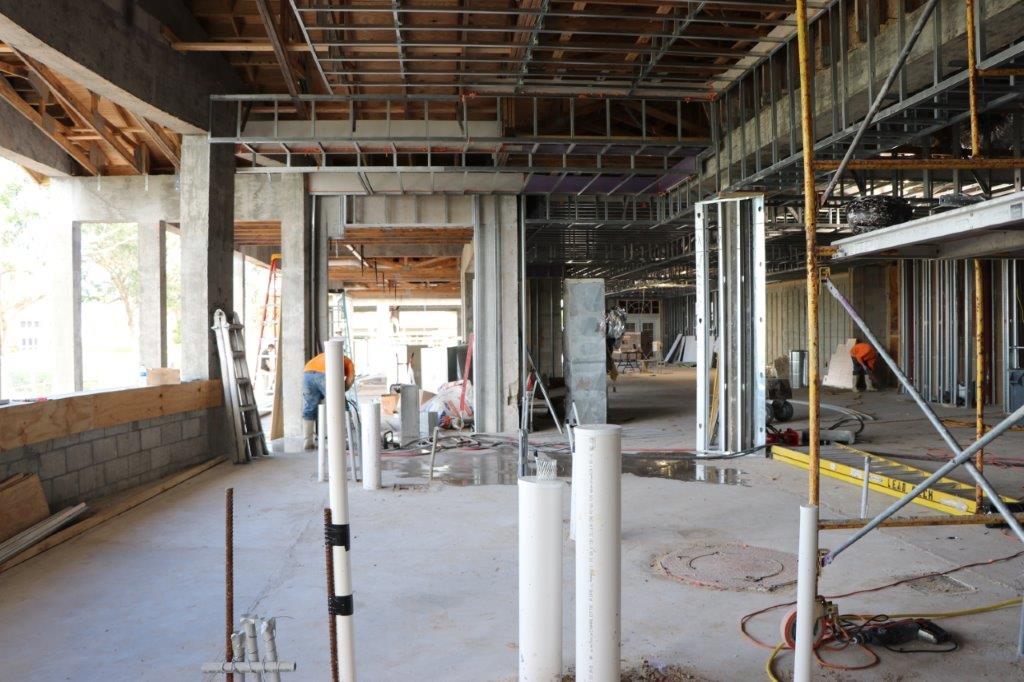 New Bar and Casual Dining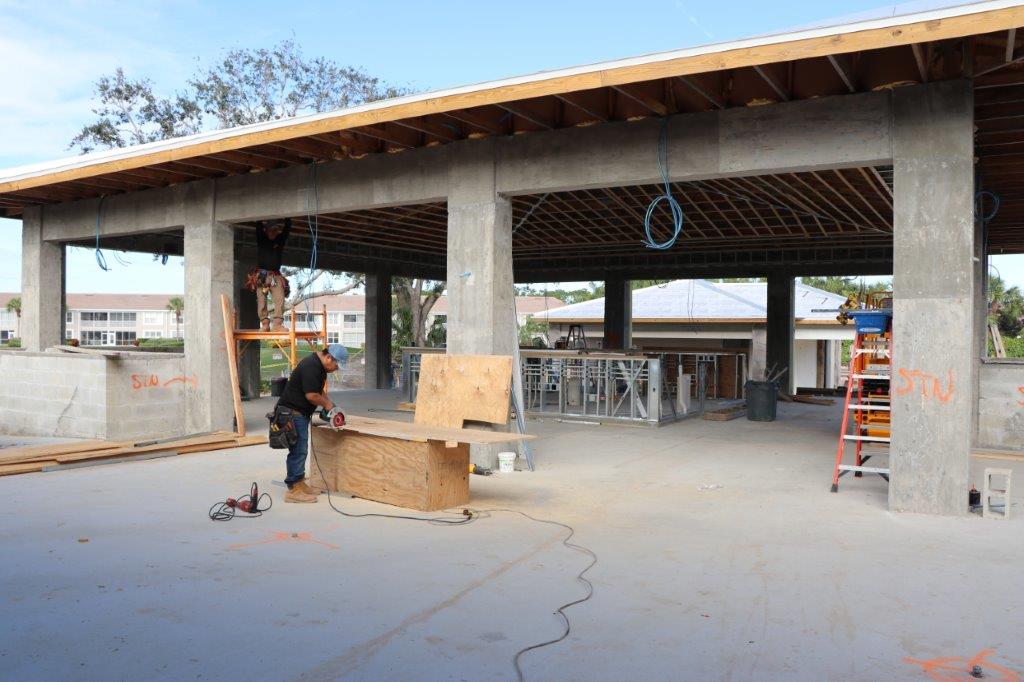 New Pavilon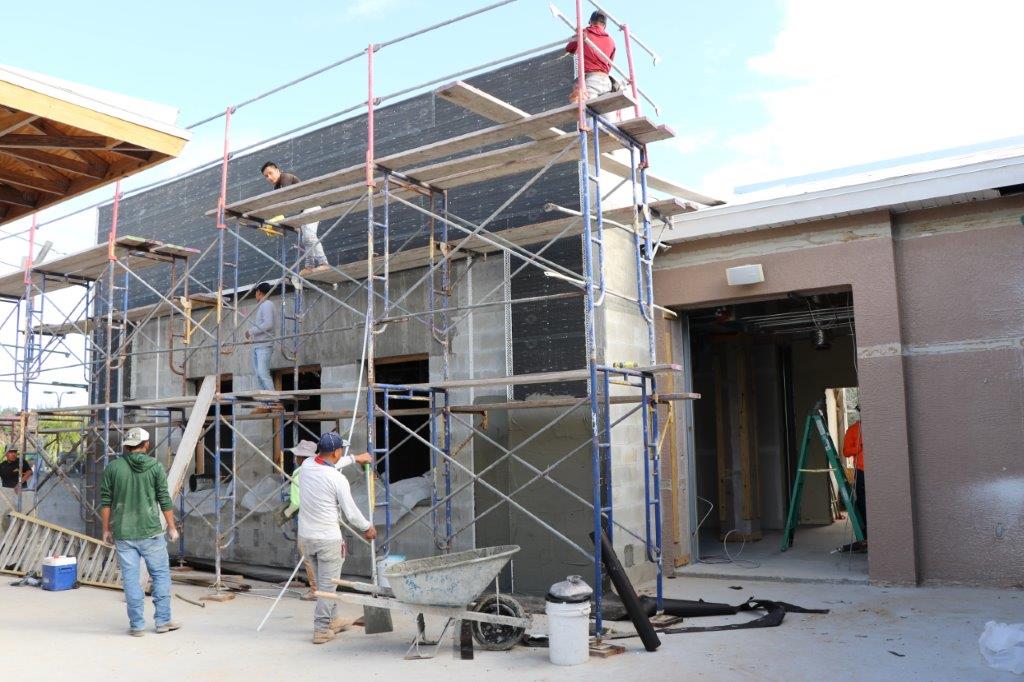 |
New Kitchen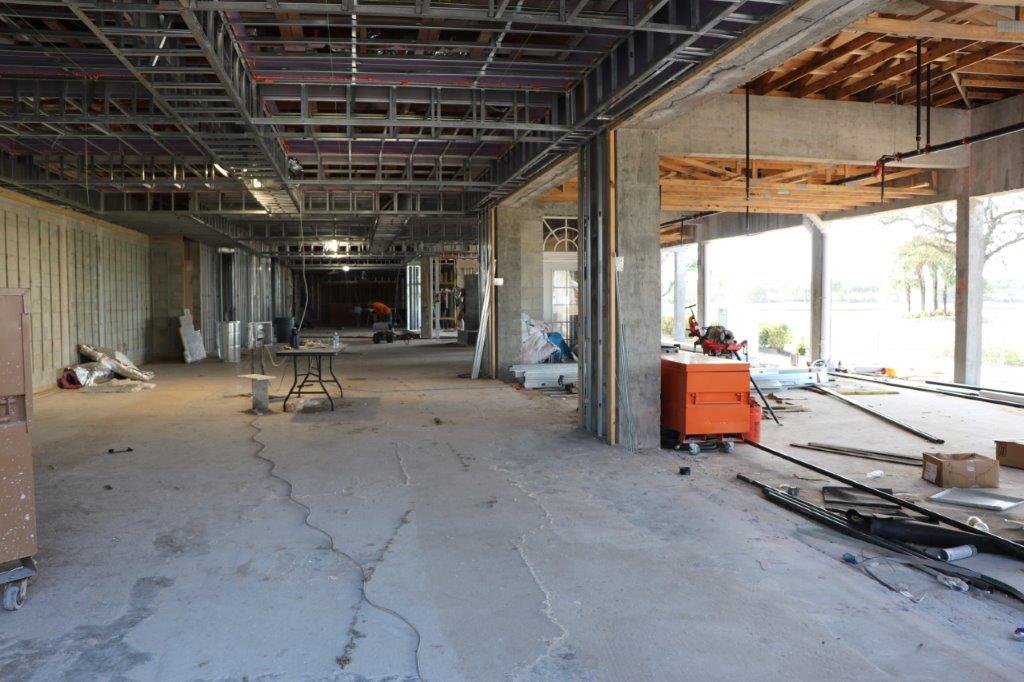 Casual Dining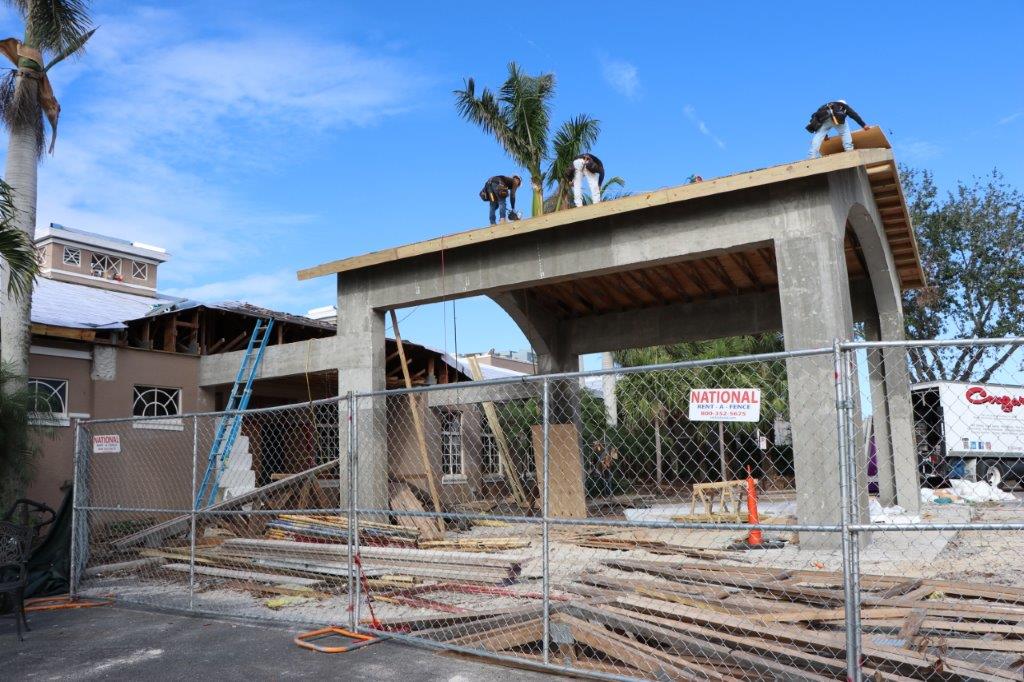 Porte Cochere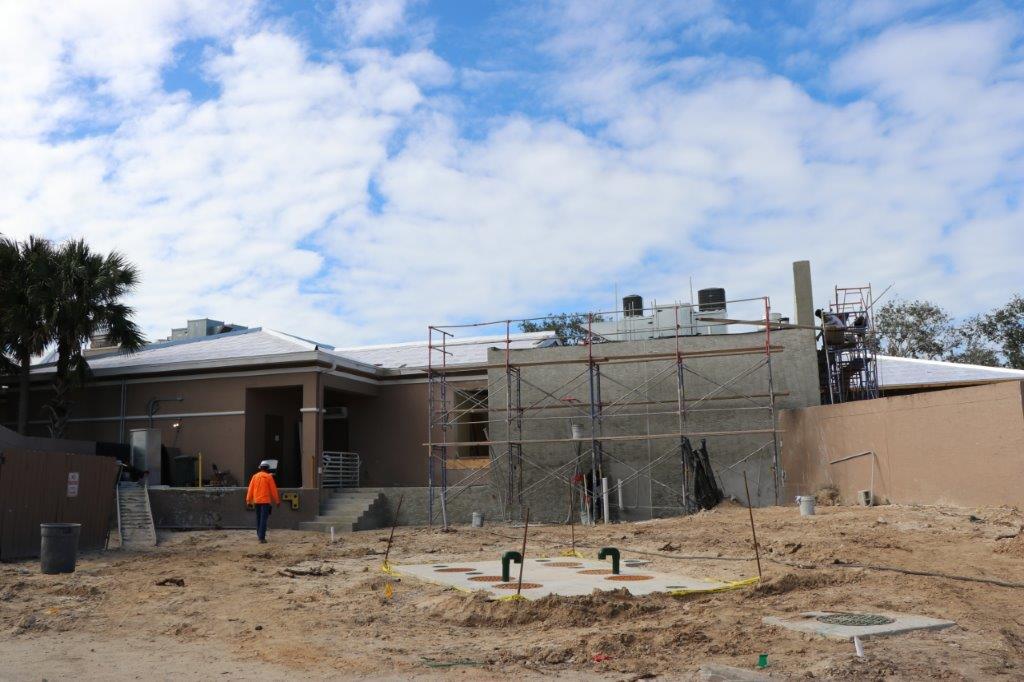 Loading Dock



Pool area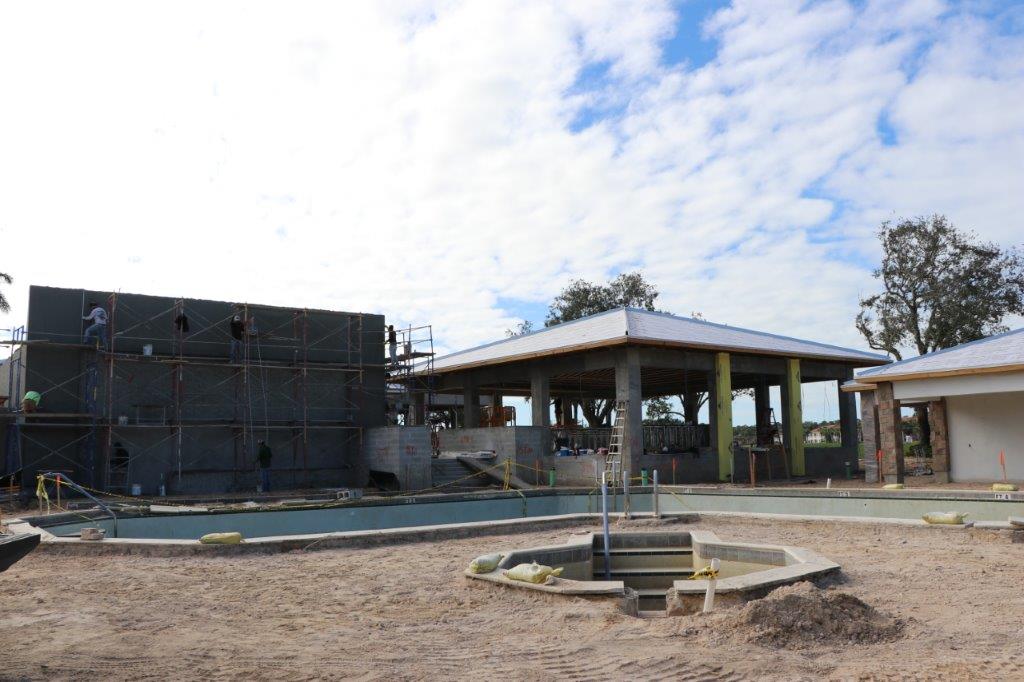 Pool Area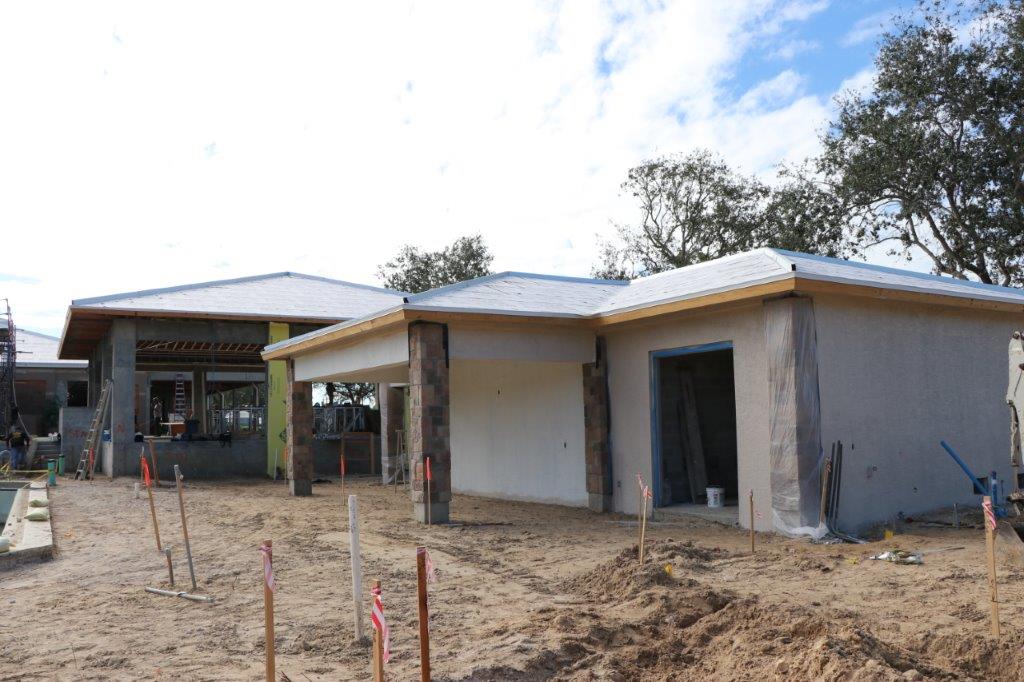 Pool Bathrooms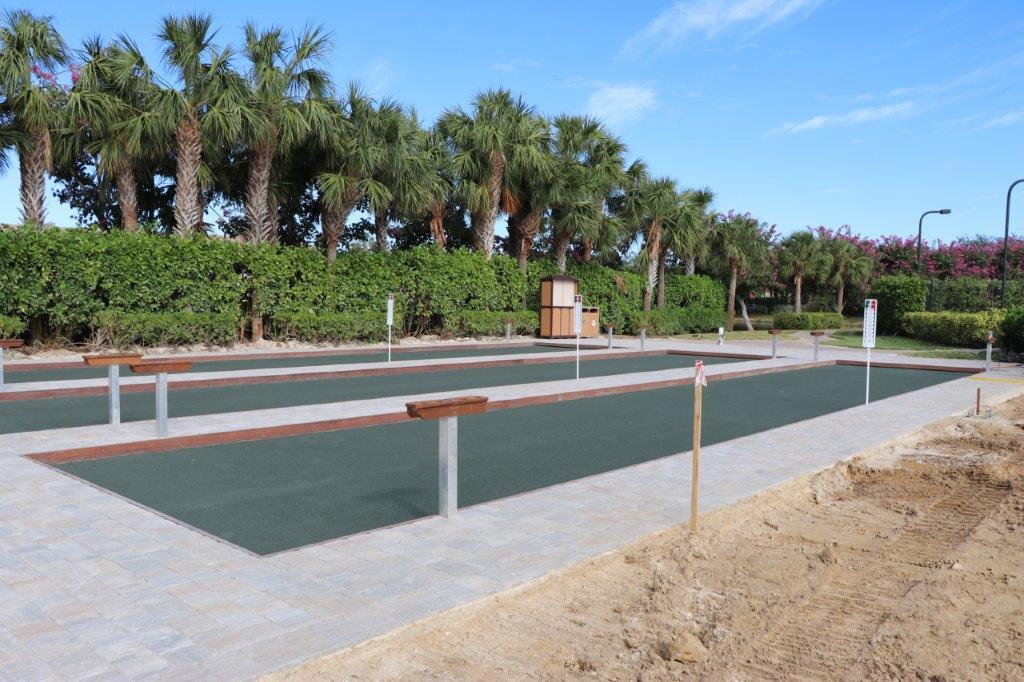 3 new bocce courts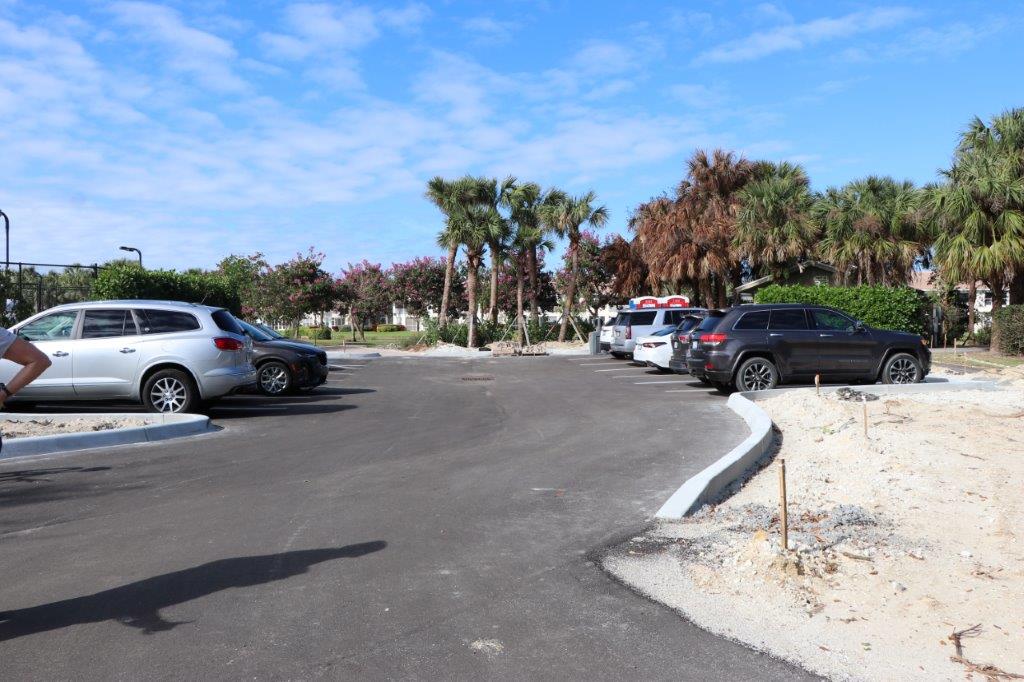 New parking lot
---
January 19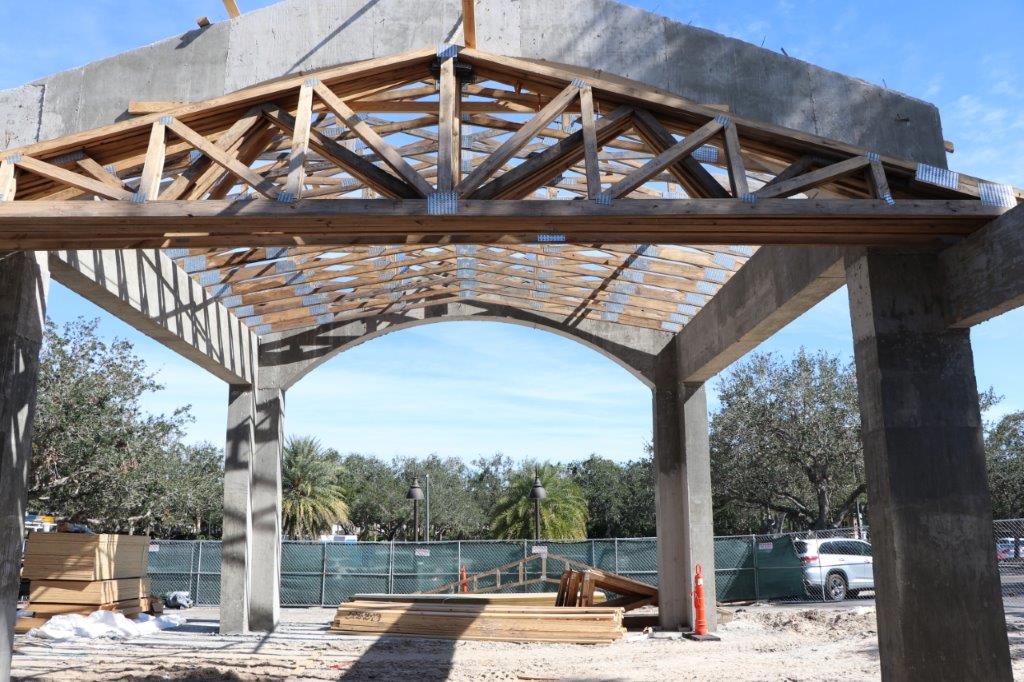 New Porte-Cochere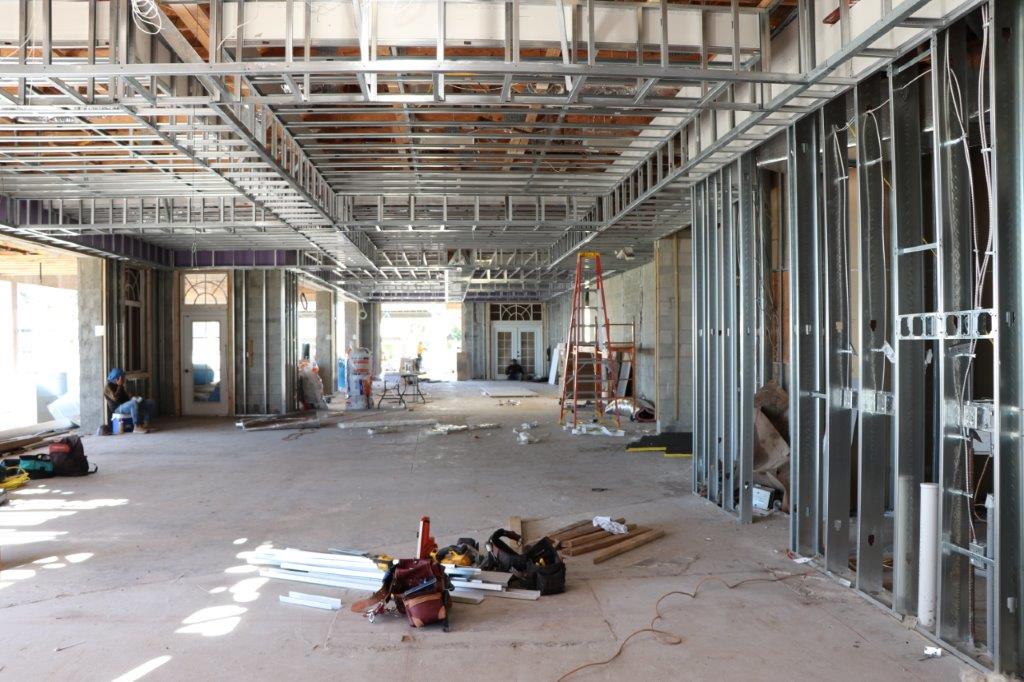 Casual Dining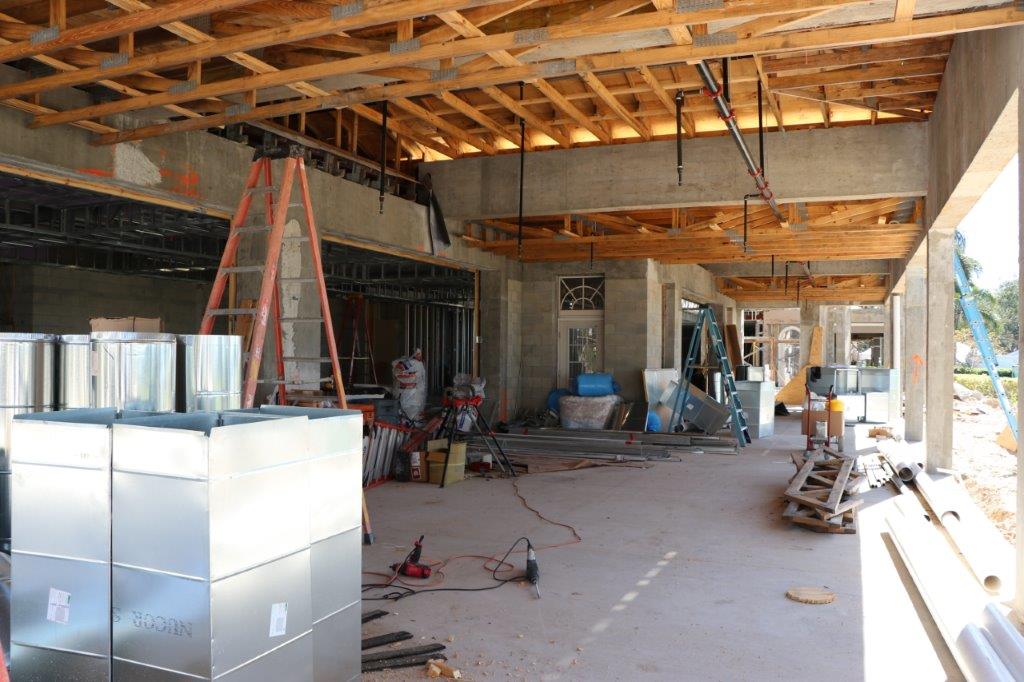 Casual Dining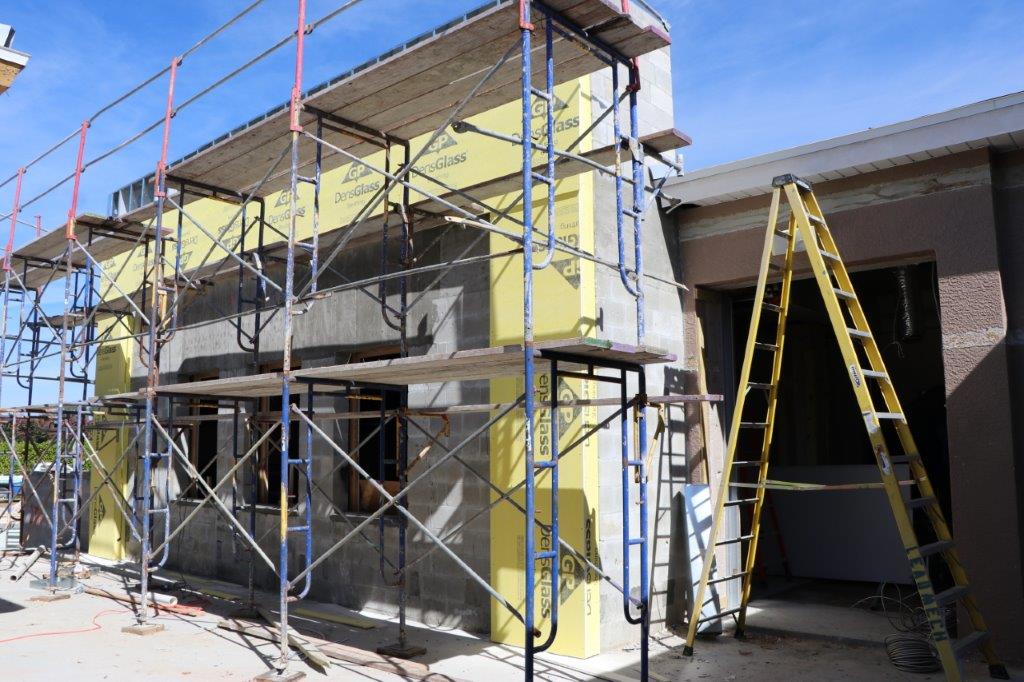 New Kitchen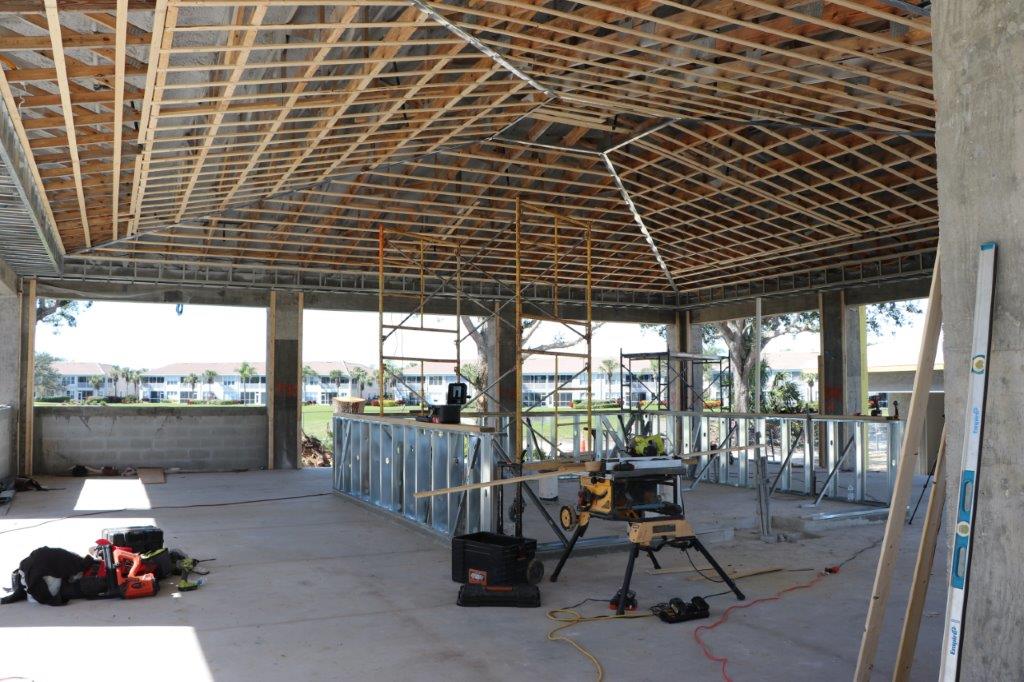 New Pavilion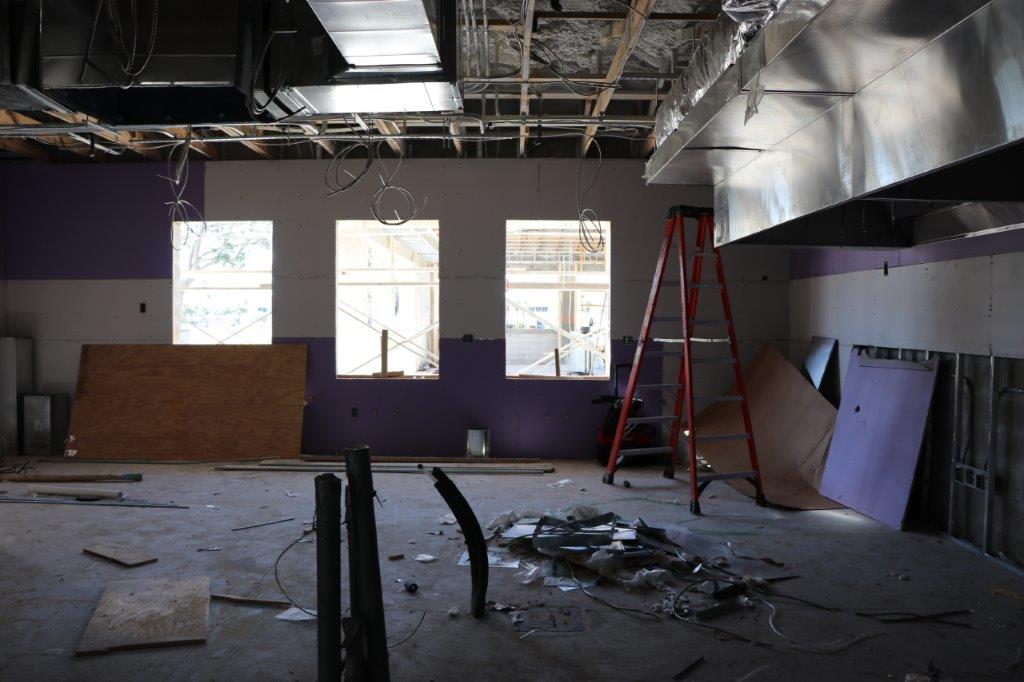 New Kitchen [ aka Chef Jon's Kitchen]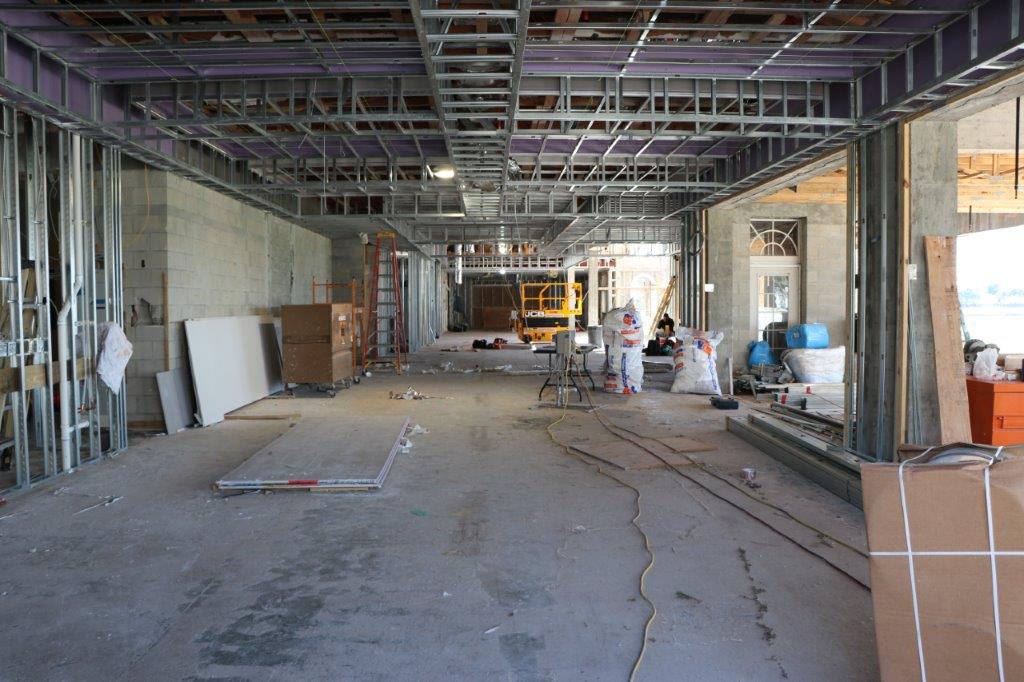 New Casual Dining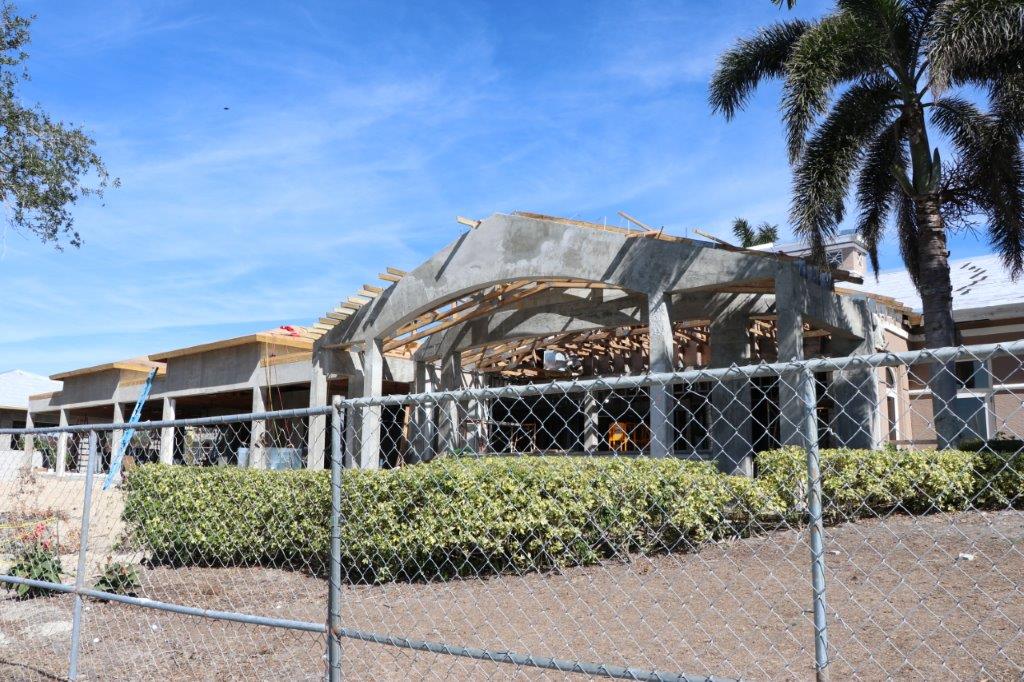 Back of the Clubhouse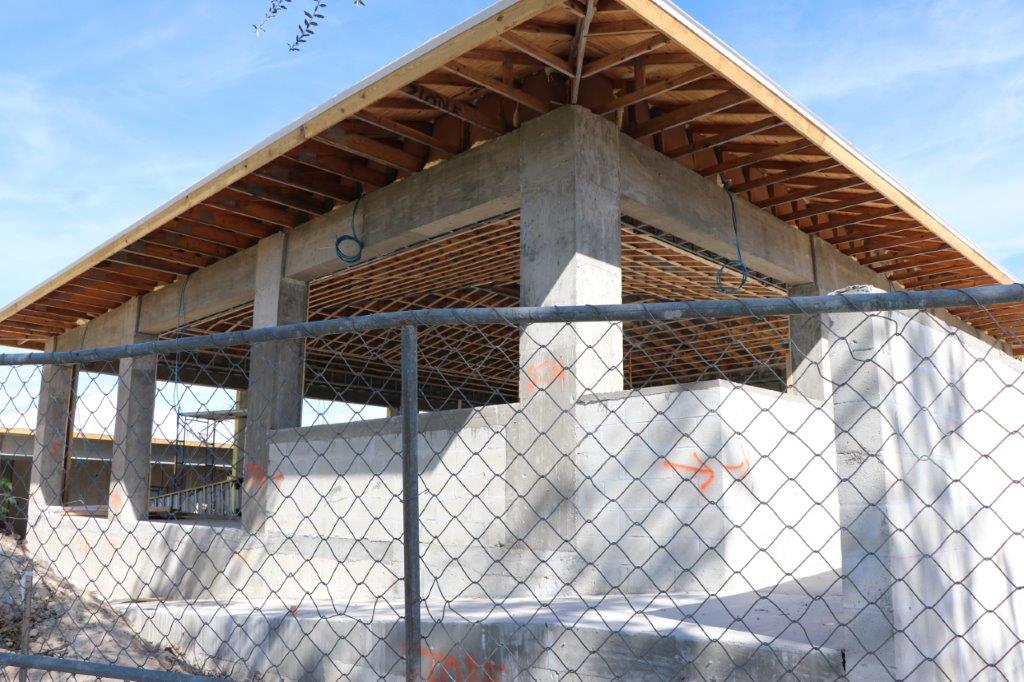 new pavilion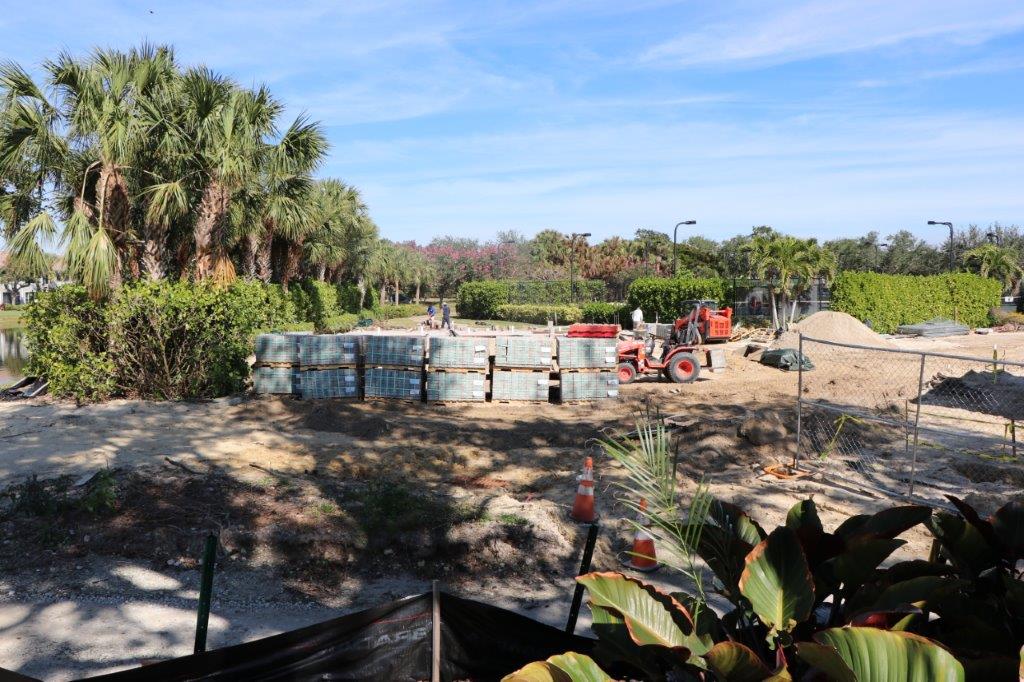 3 new bocce courts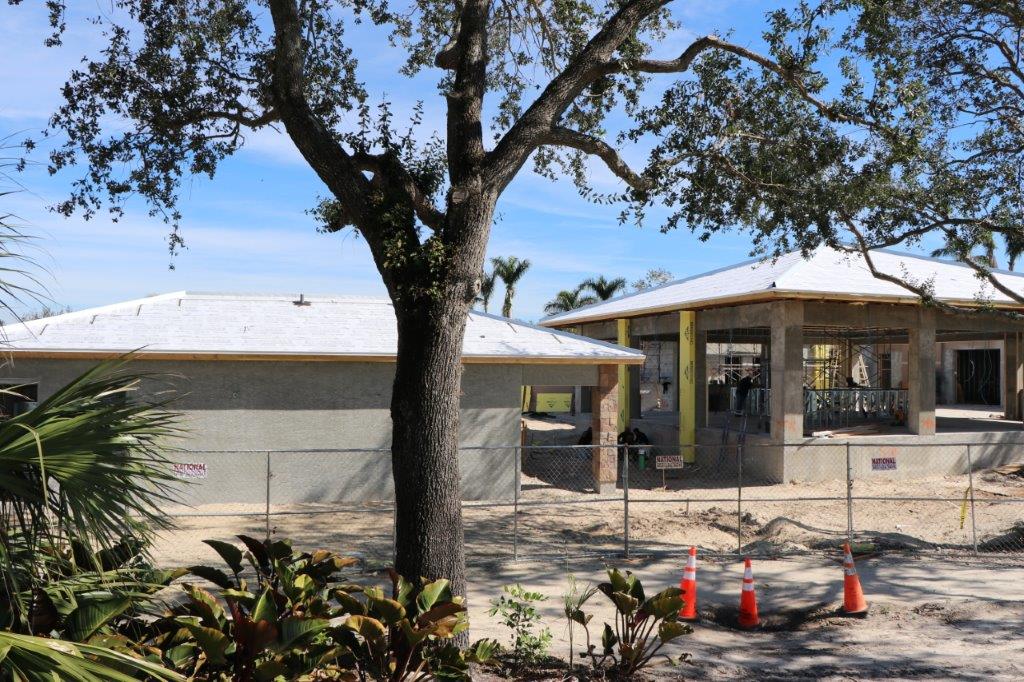 Pool bathrooms and new pavilion
---
December 1, 2022



New Porte - Cochere
Outdoor Dining Pavillion/ Bar
Inside the Clubhouse

View of the back of Clubhouse from the cart path
View of the back of Clubhouse from the cart path
View of the back of the new pool restrooms and the pavillion

Boccee Courts

New Pavillion

Back of the Clubhouse

Outdoor Dining Patio

The pavillion overlooking hole no. 9

Former Dining Room, future Casual Dining

Extention of the Kitchen
Looking at the Clubhouse from the Pavillion

New pool restrooms
---
November 25, 2022

The delivery of our new 4000 lbs pizza oven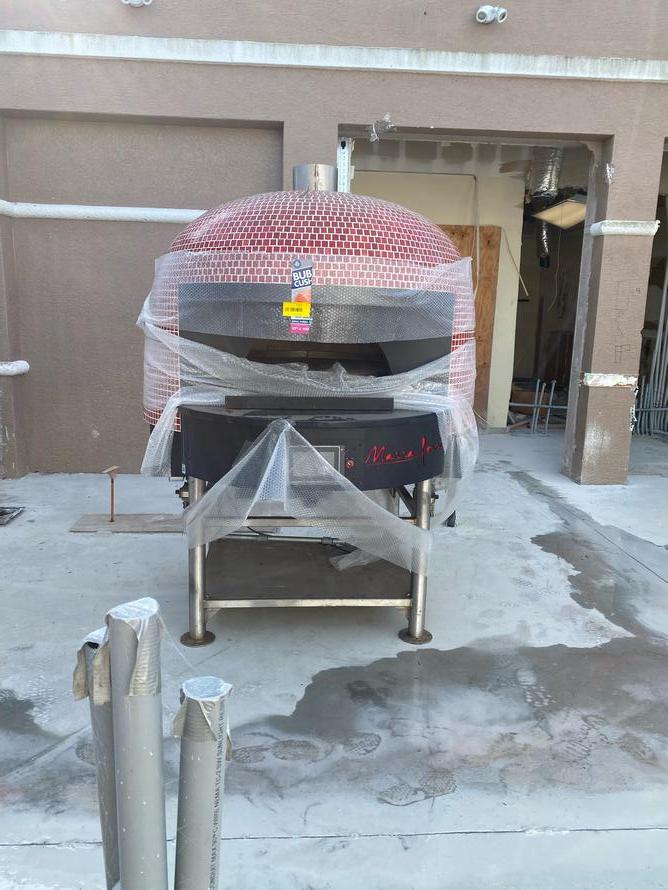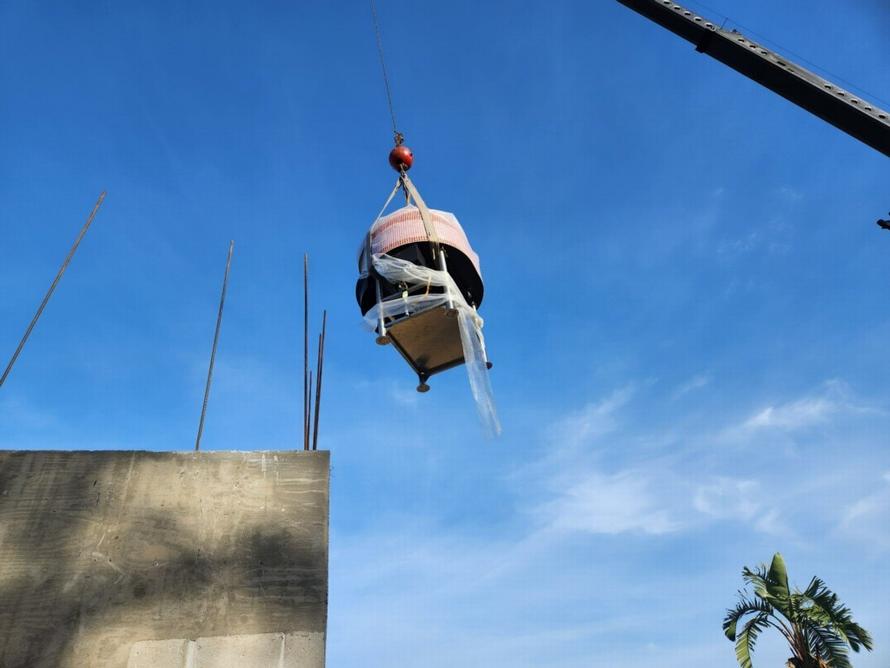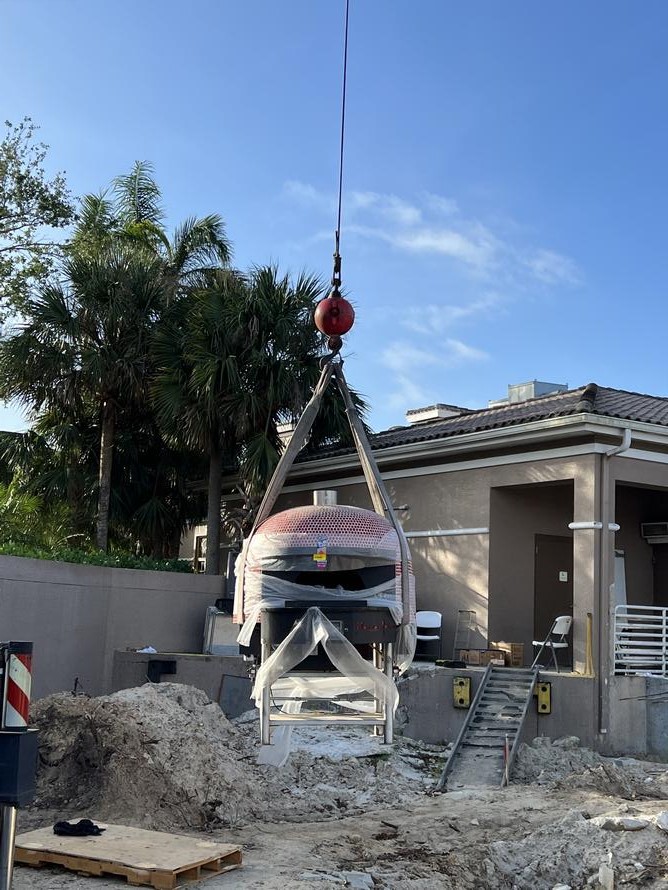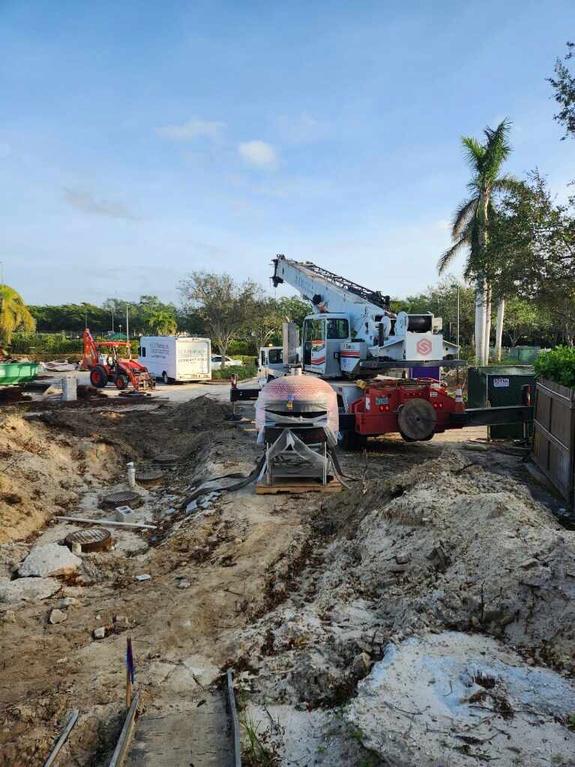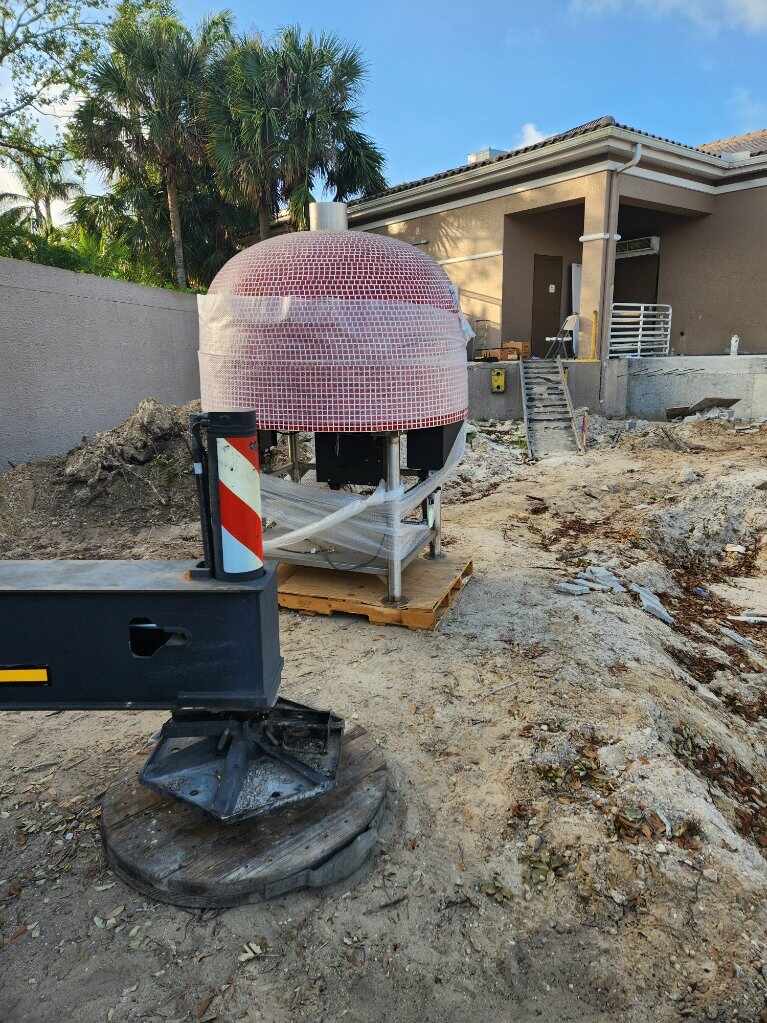 ---
November 18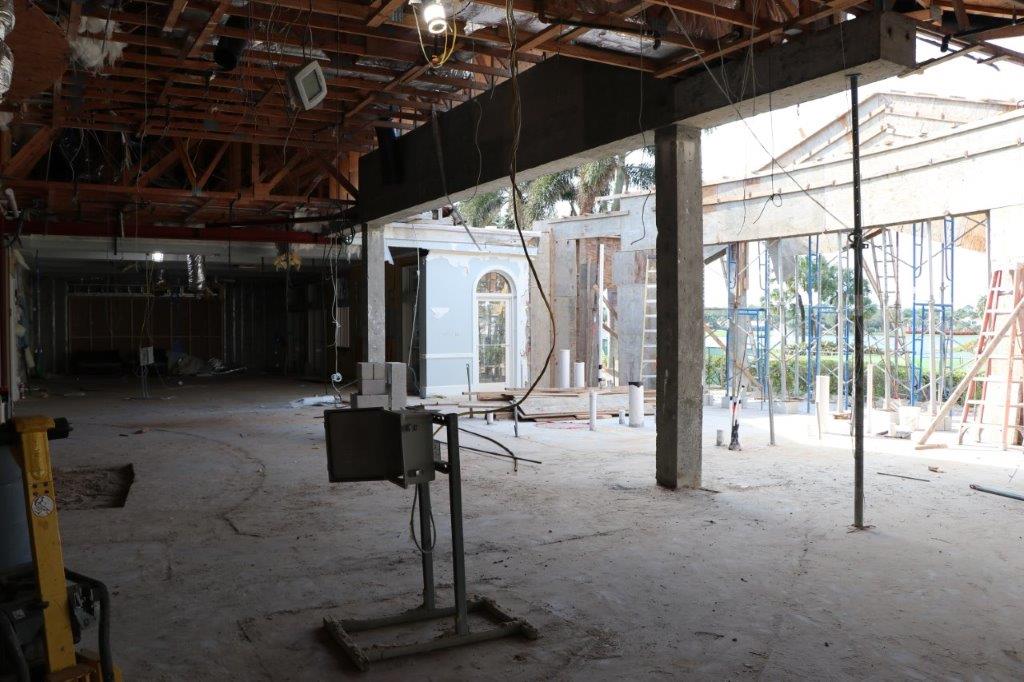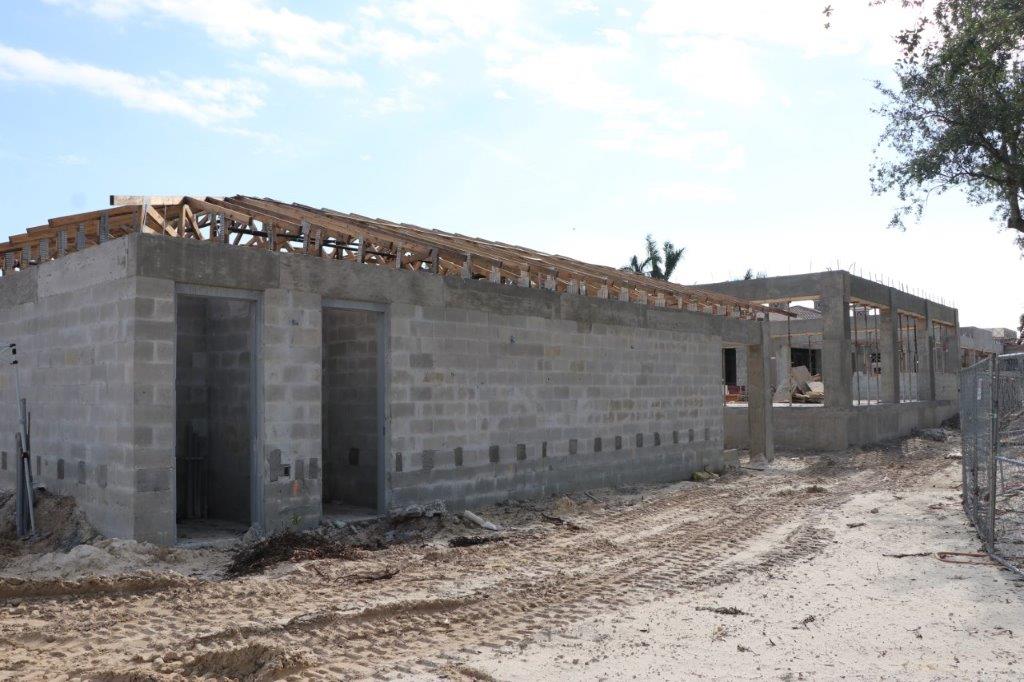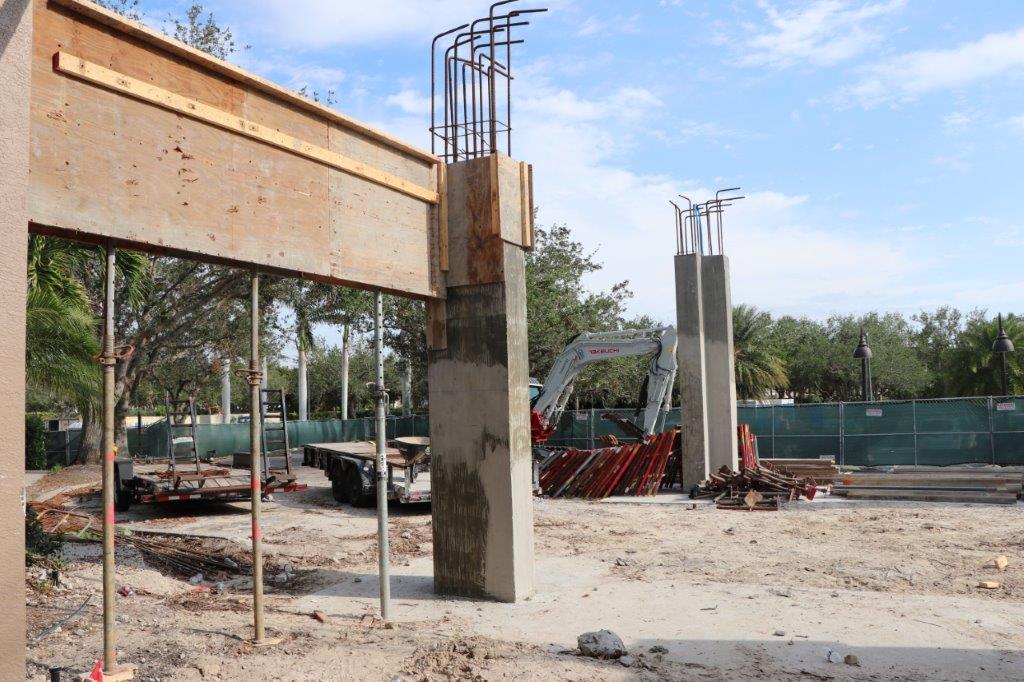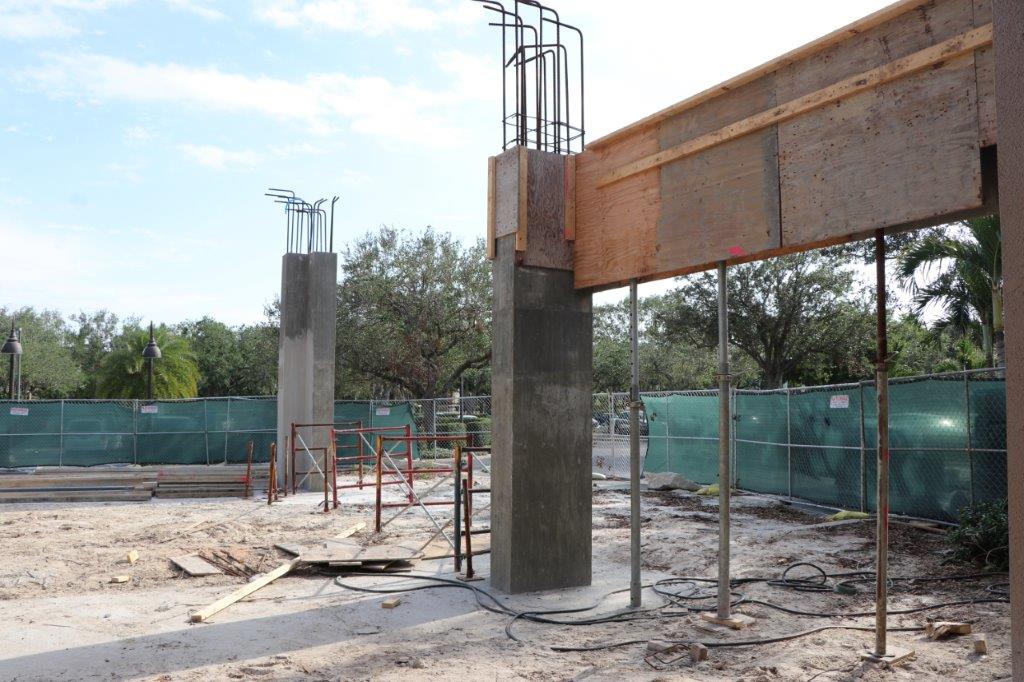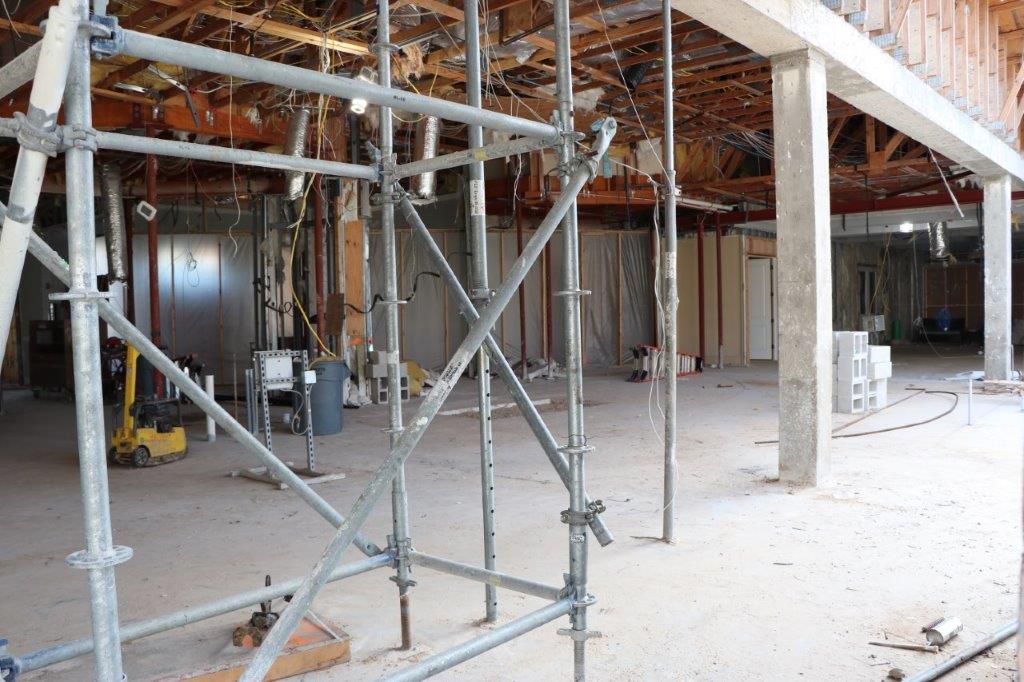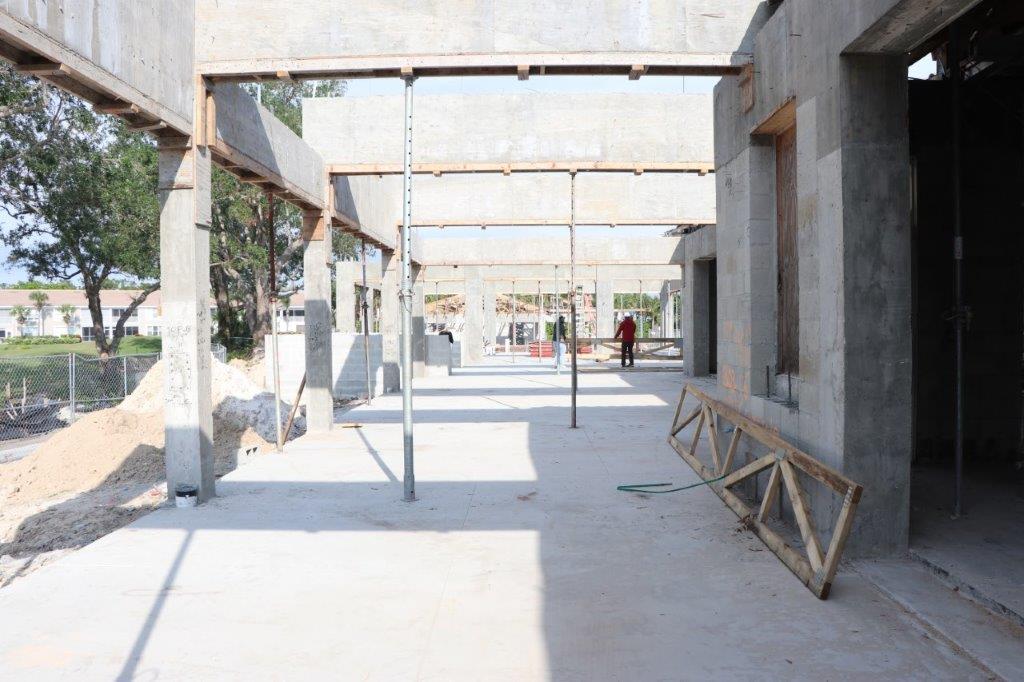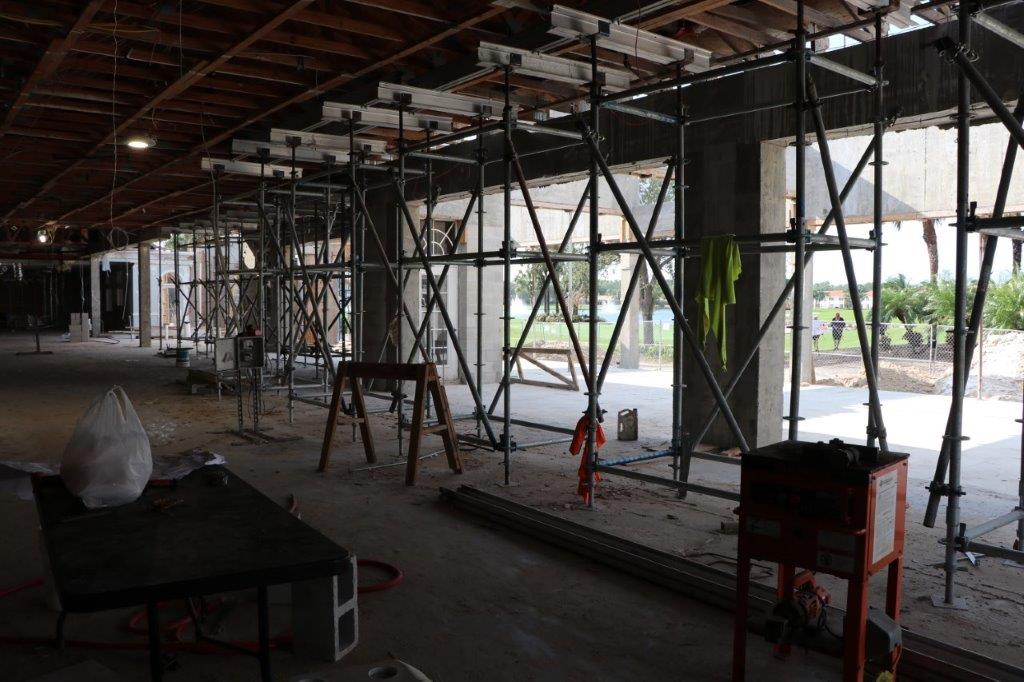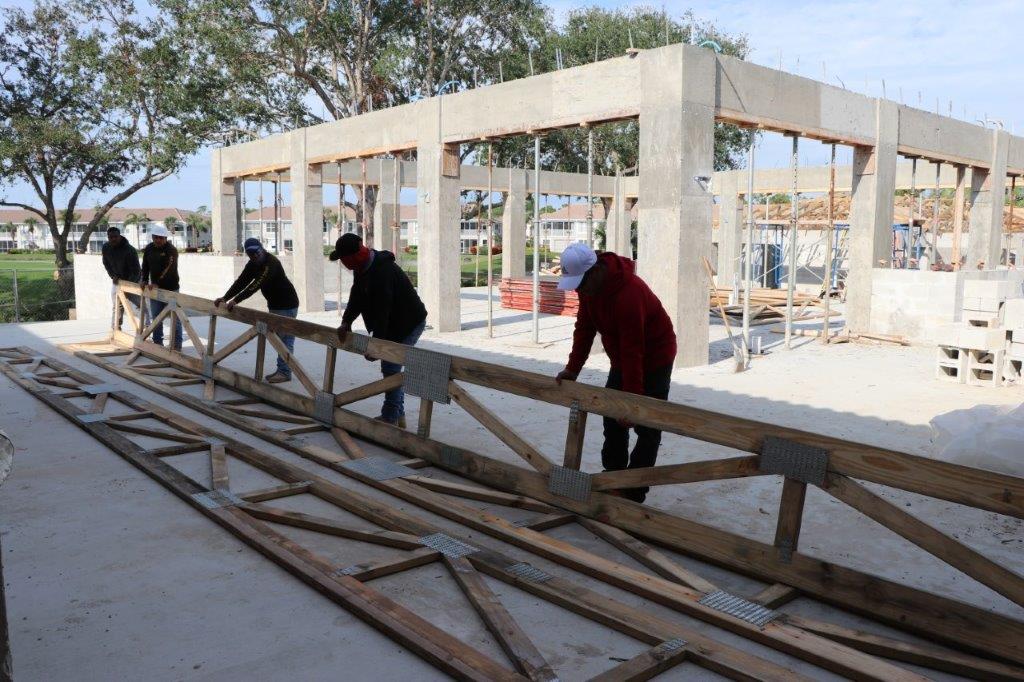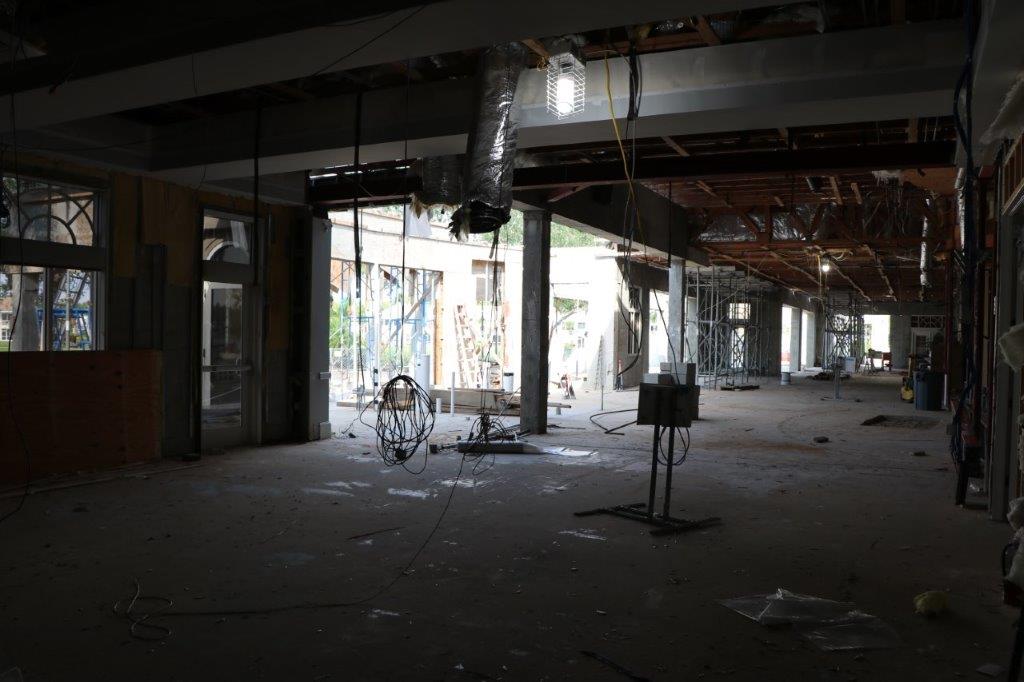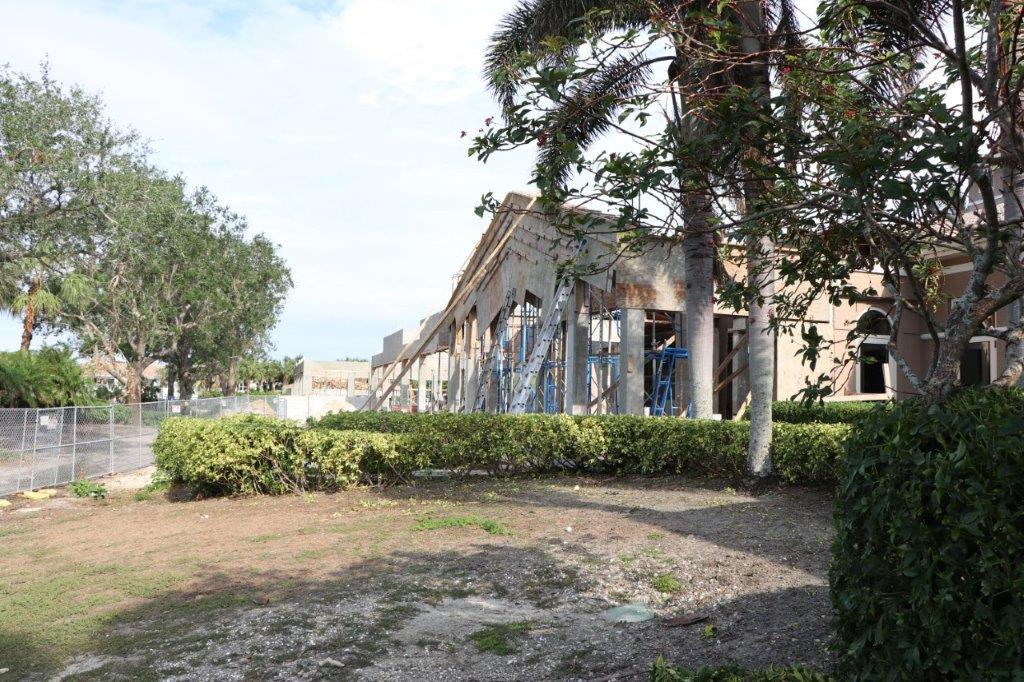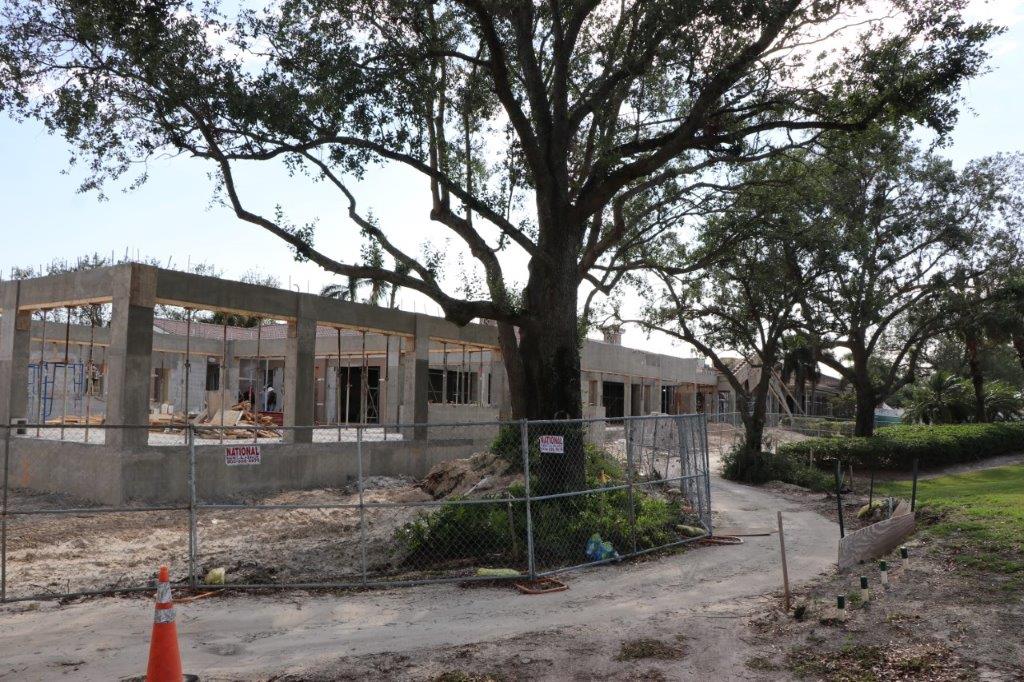 ---

November 4, 2022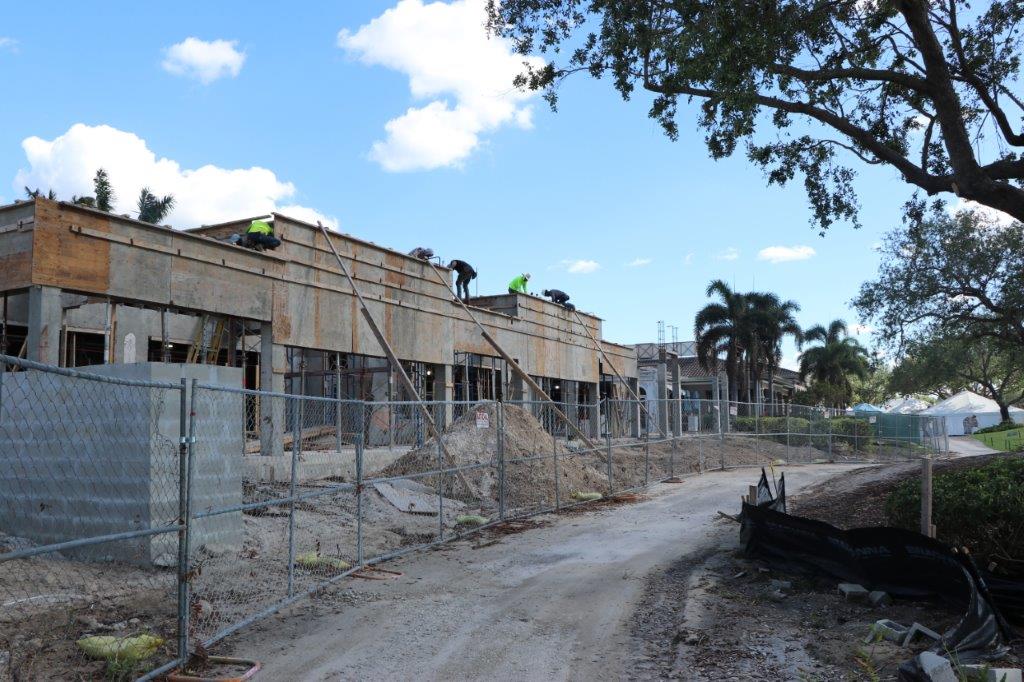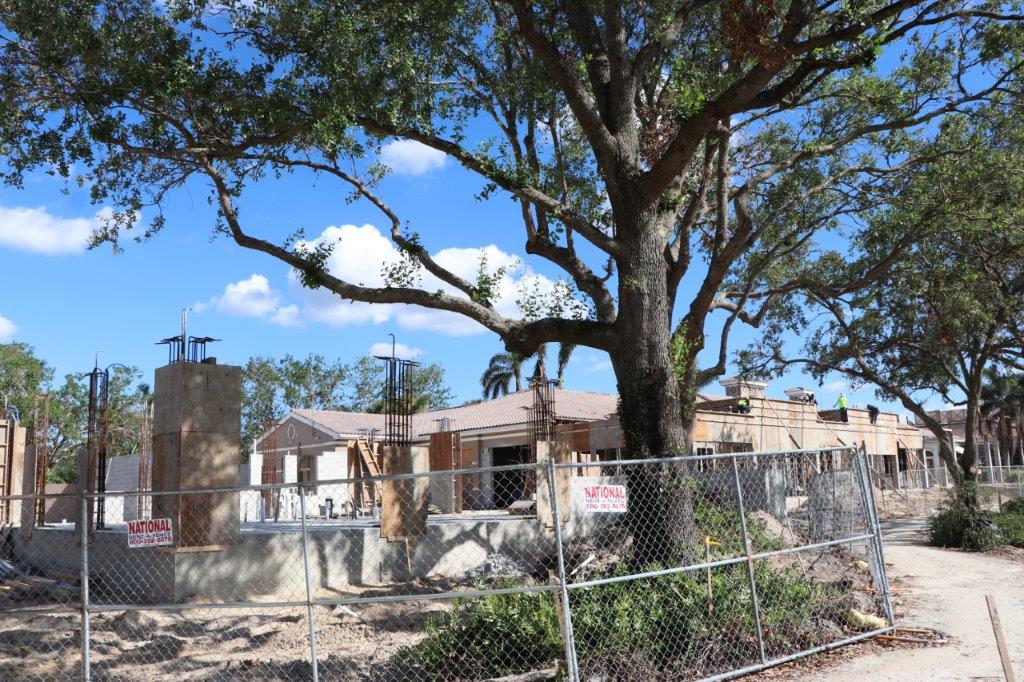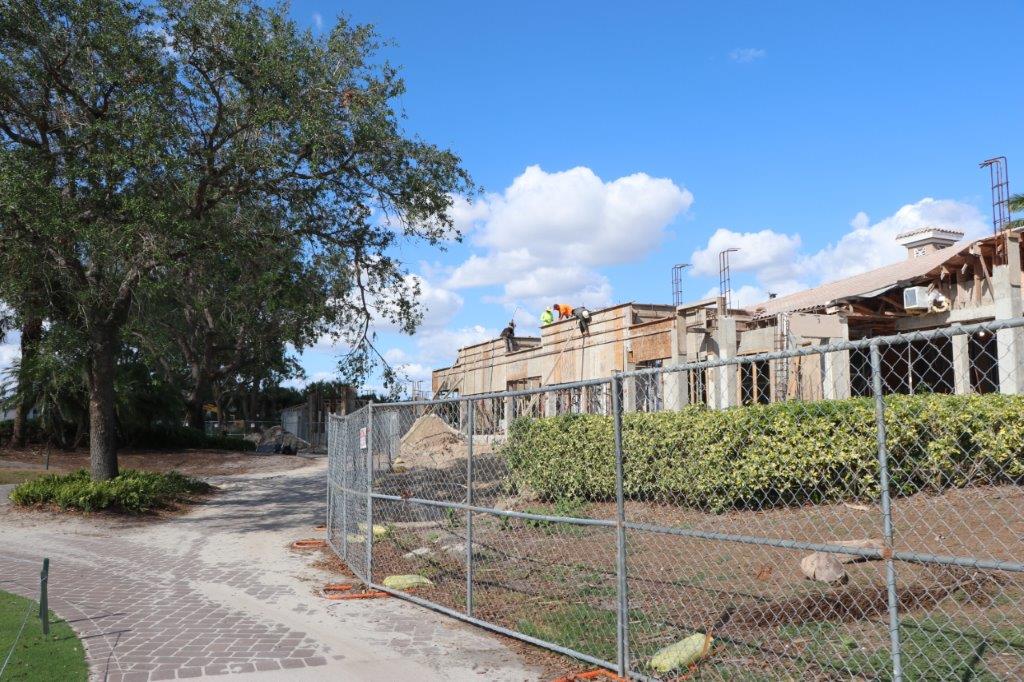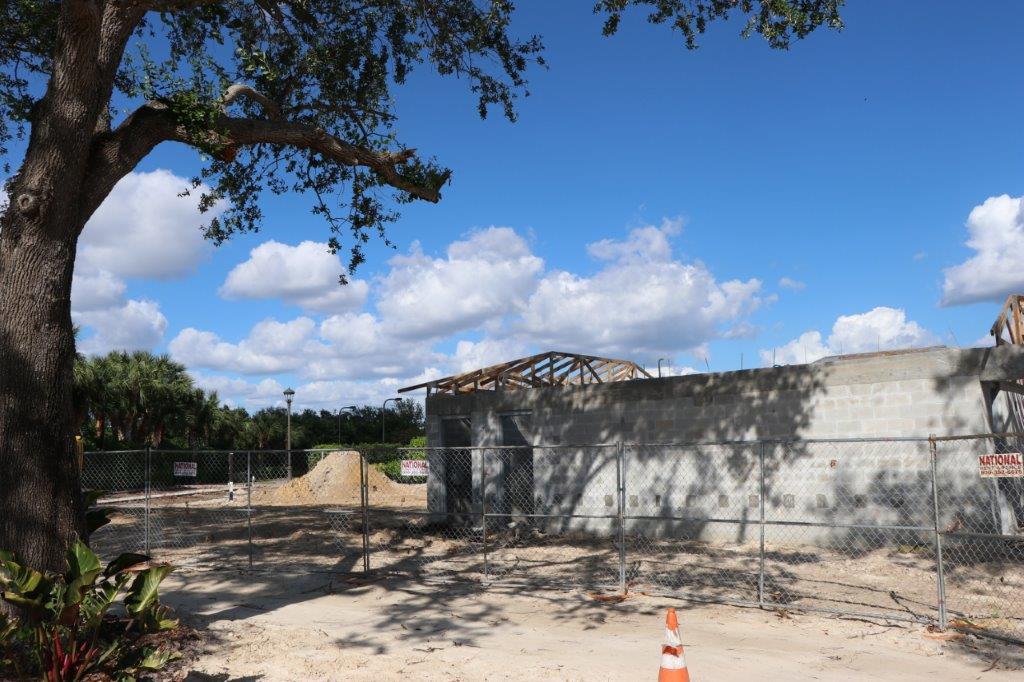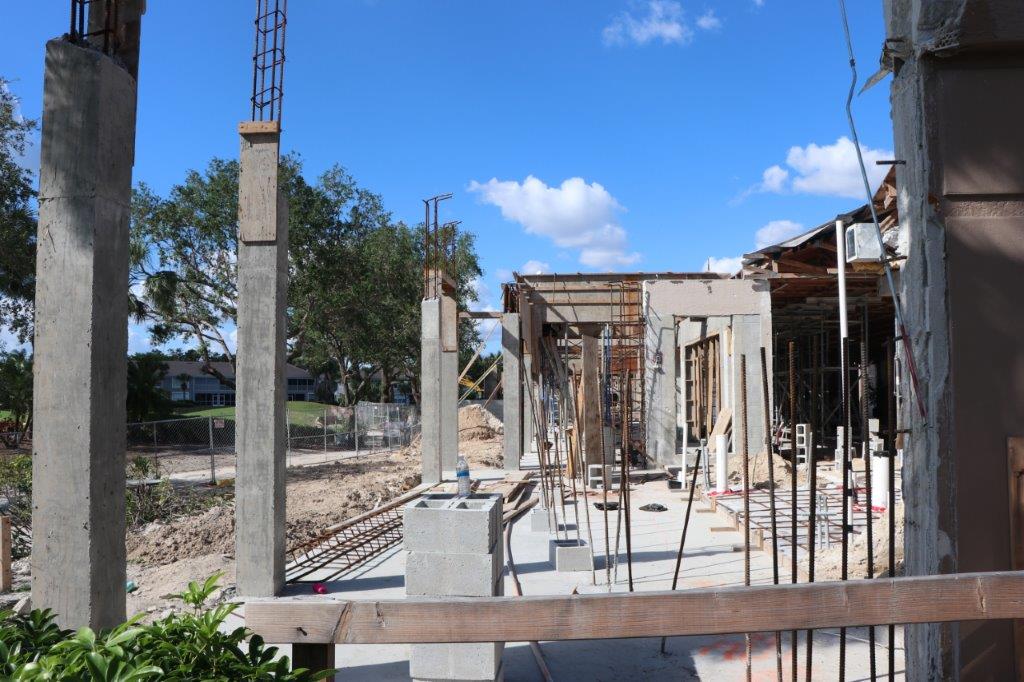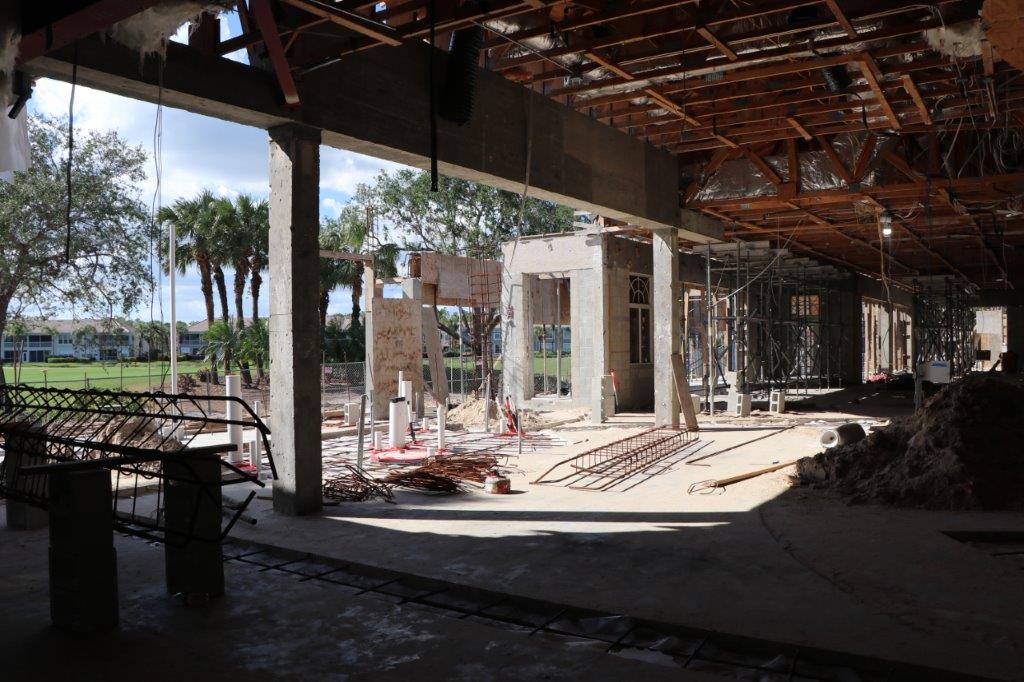 ---
October 28, 2022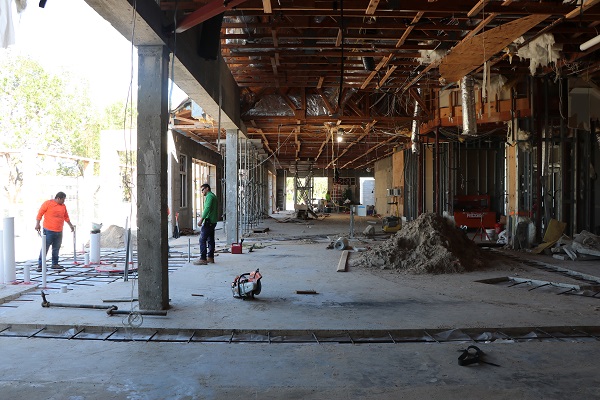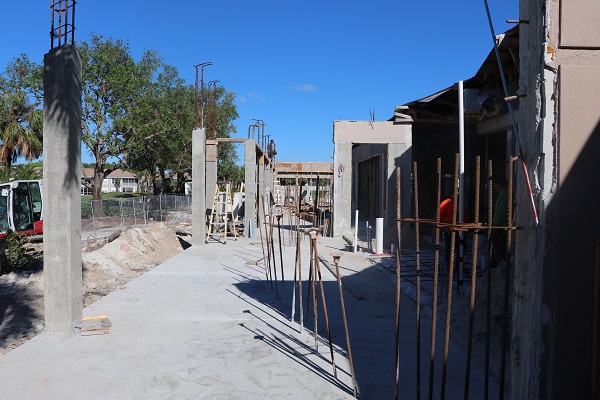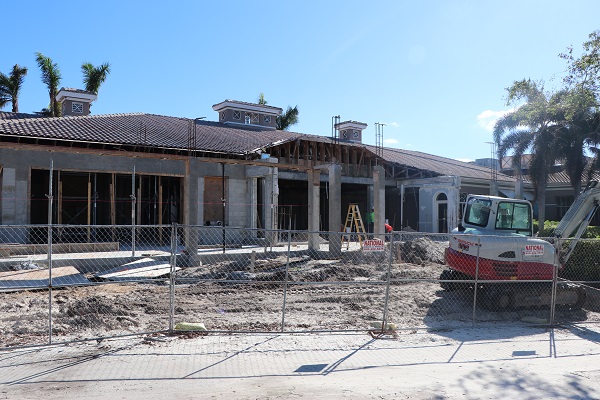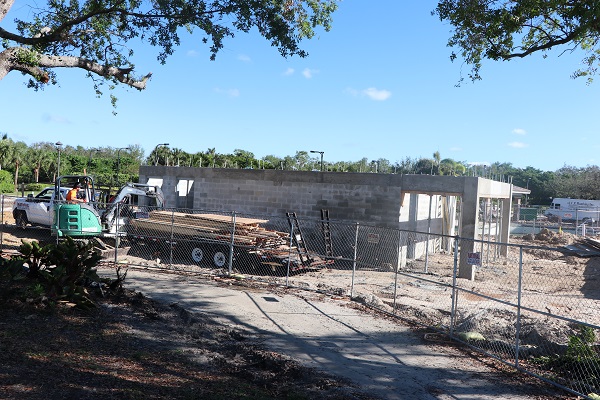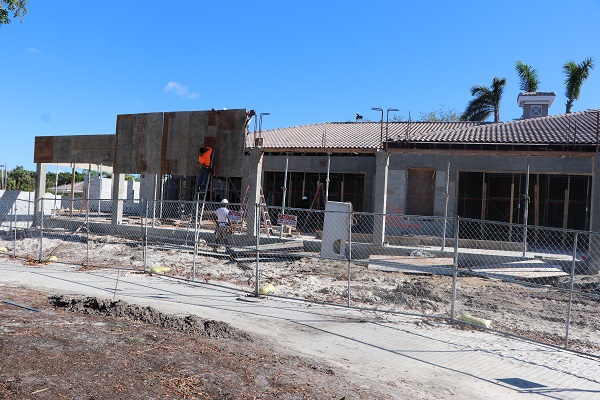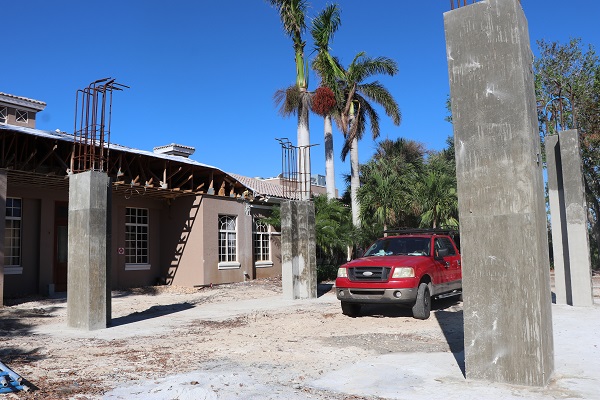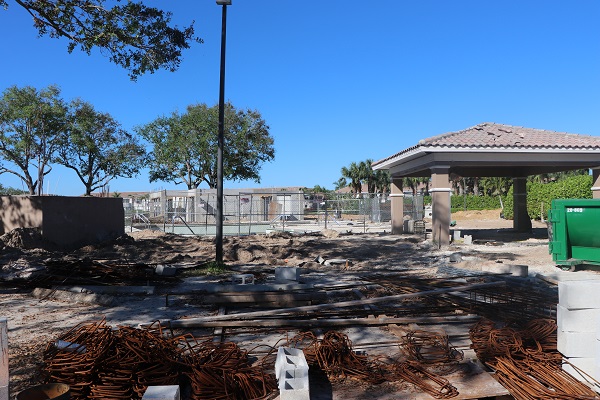 ---
October 14, 2022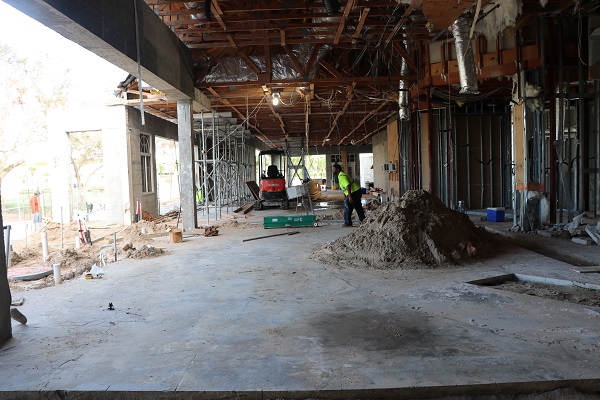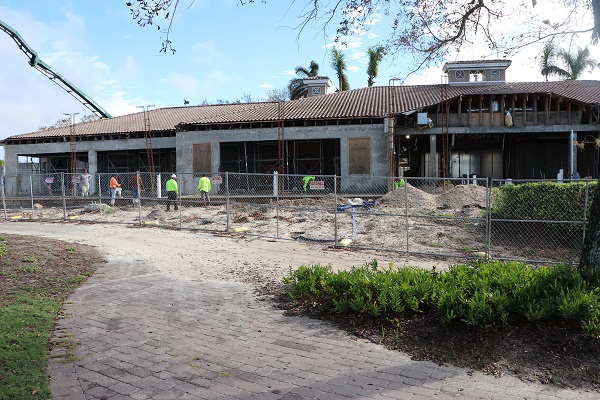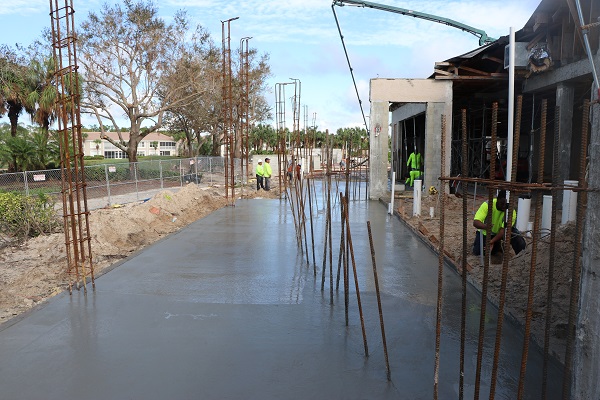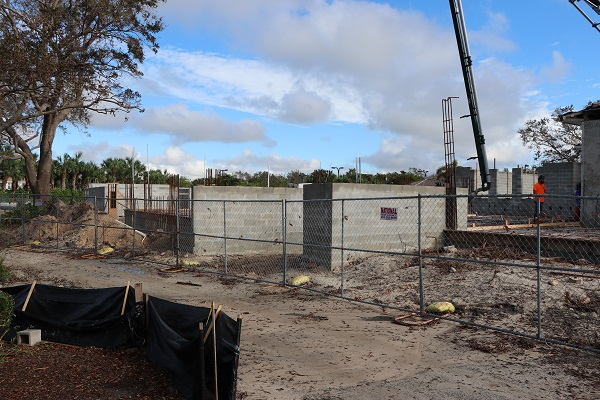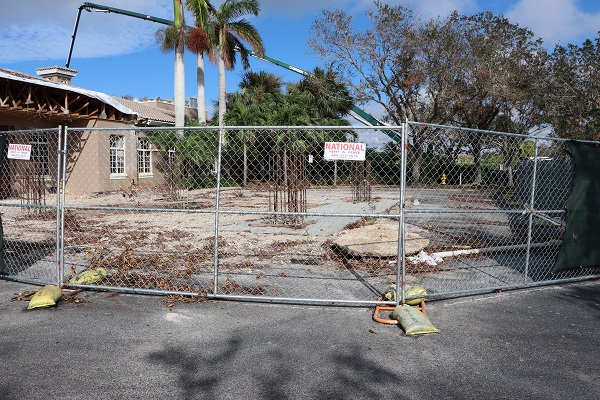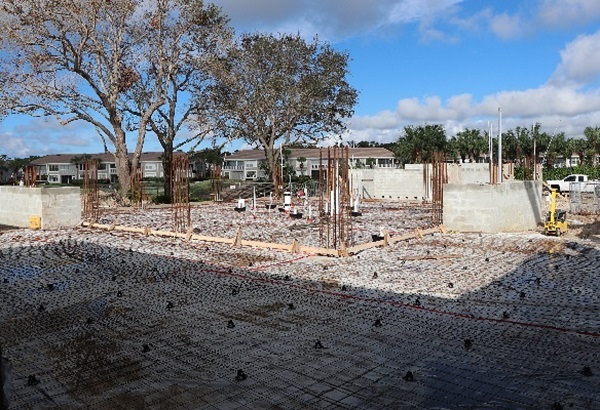 ---
September 23, 2022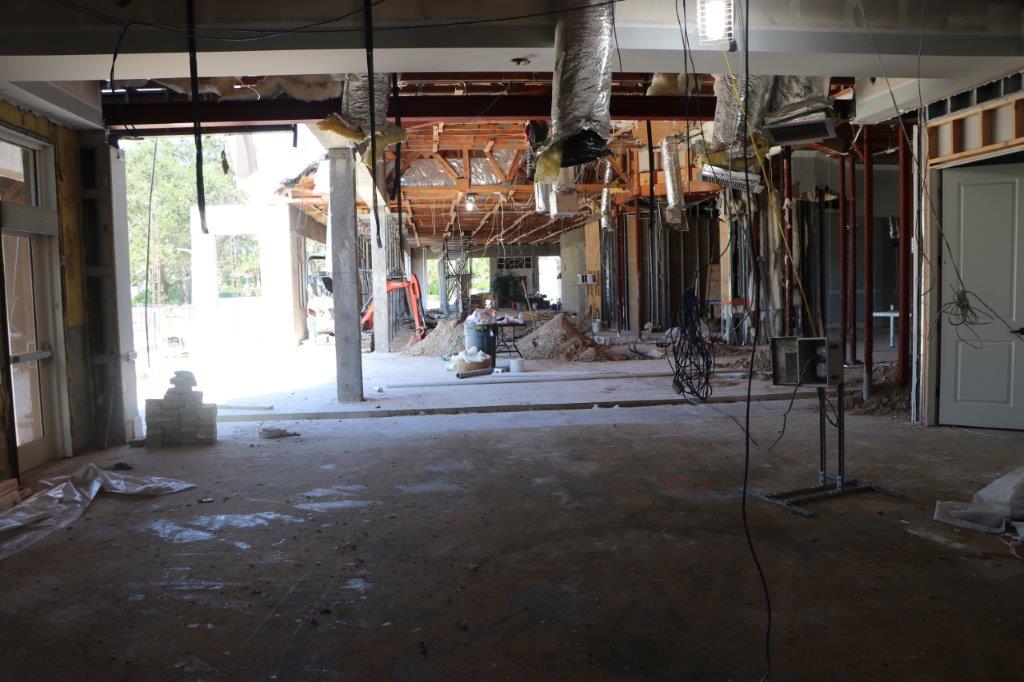 View of clubhouse interior from old Club Room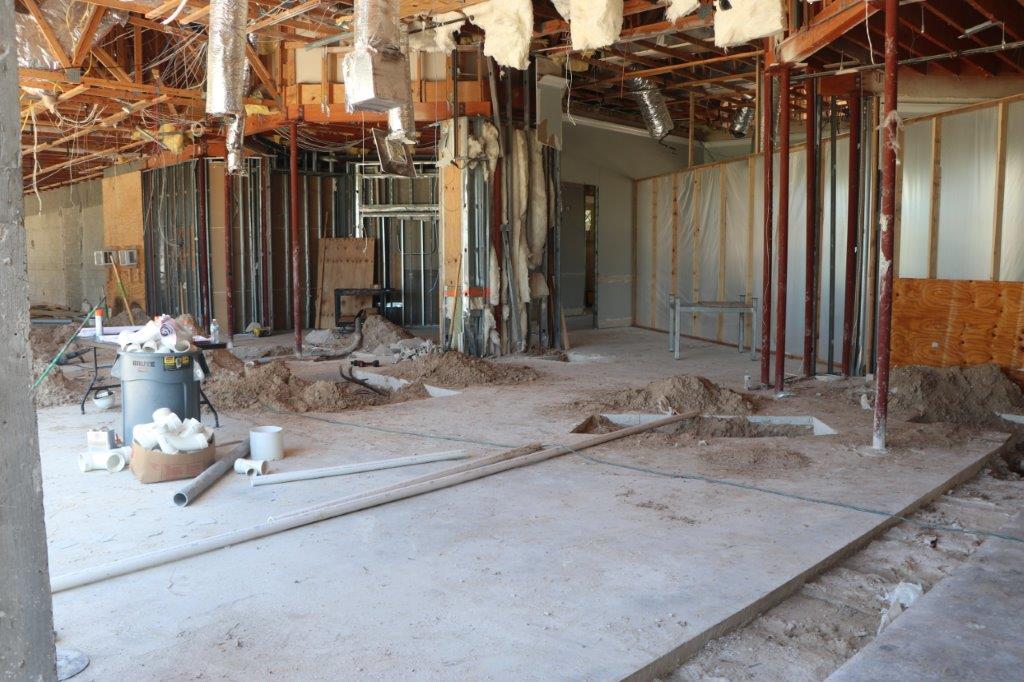 Site of new indoor bar and casual dining room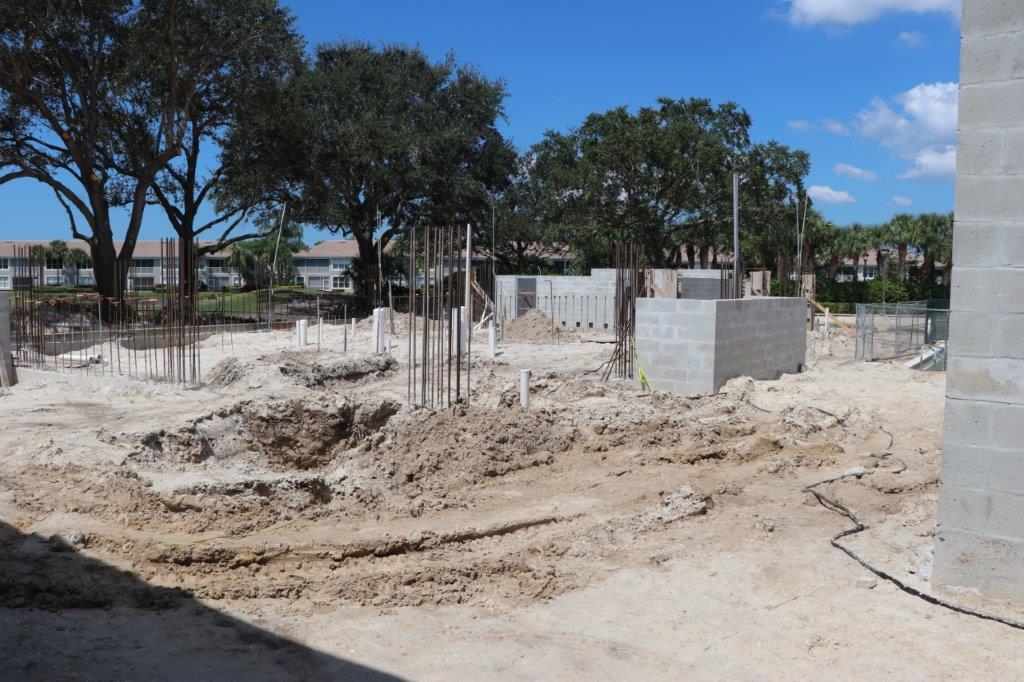 Future location of outdoor patio and bar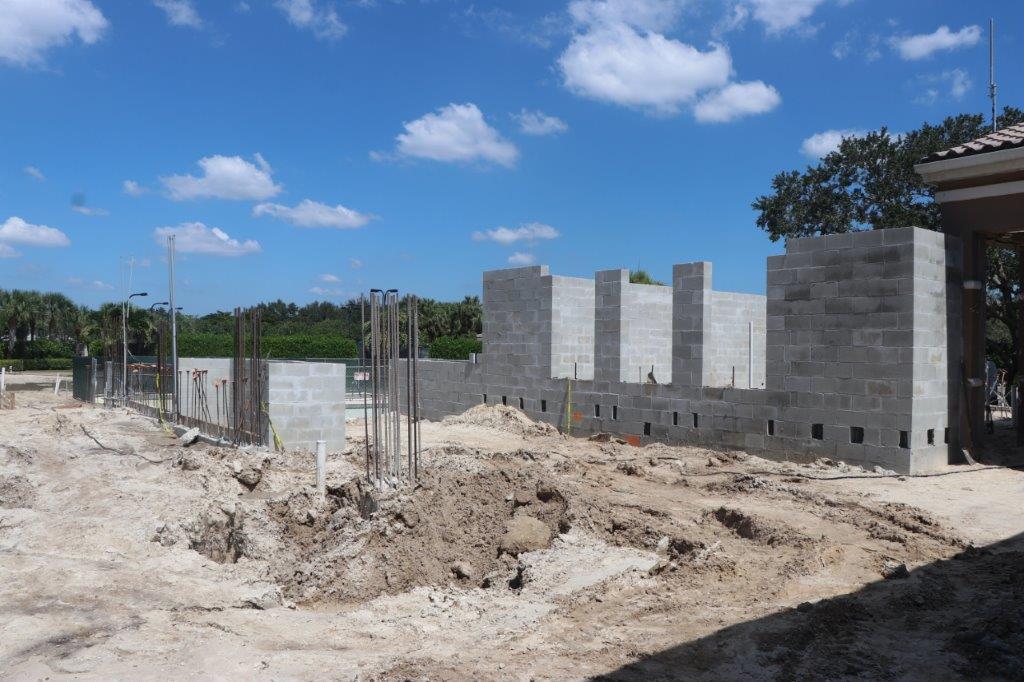 Foundations for our kitchen expansion are being laid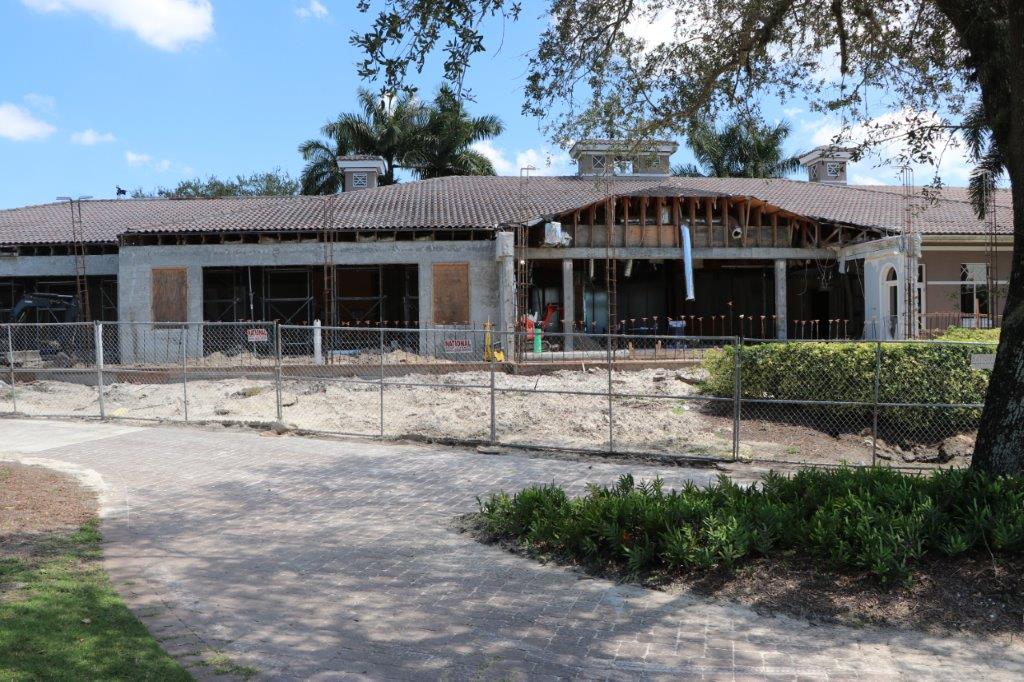 Back of clubhouse and site of new outdoor dining area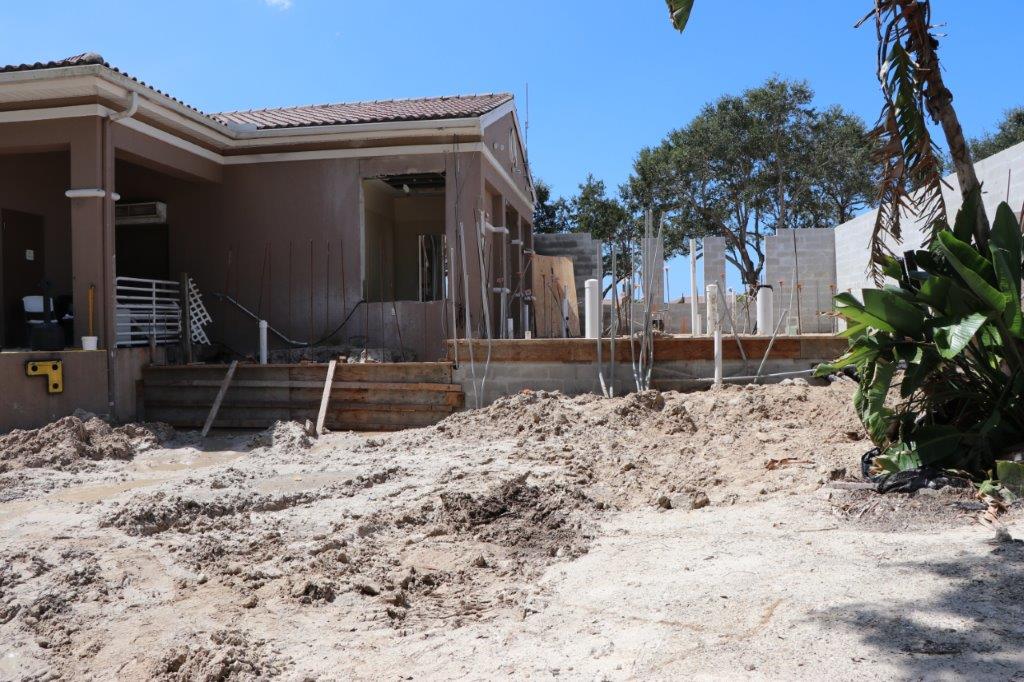 Old receiving dock for Kitchen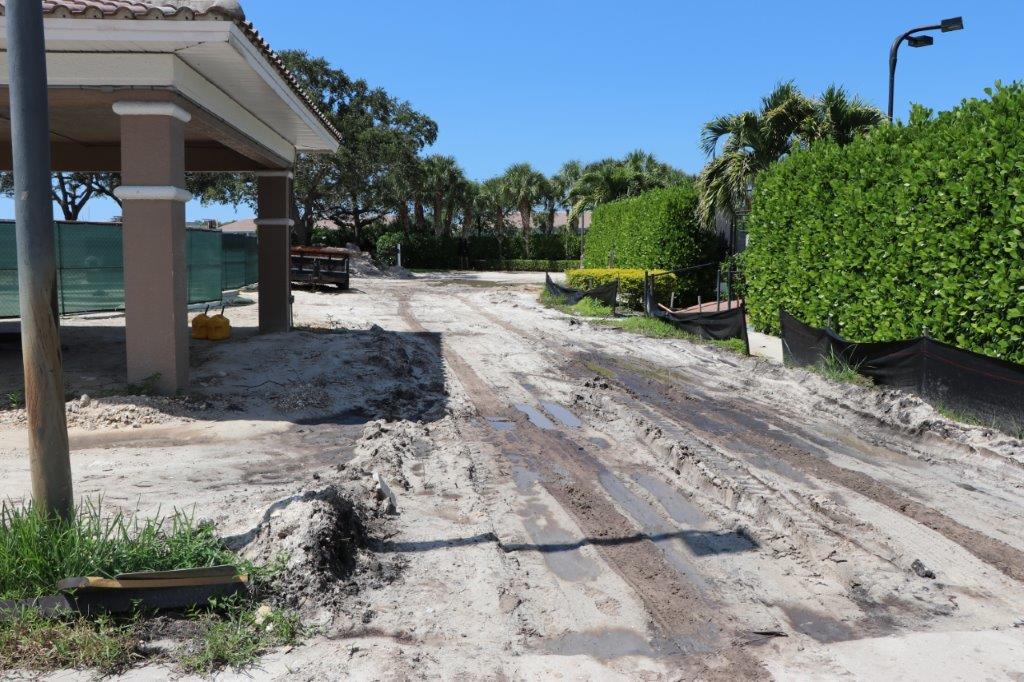 Path to bocce and tennis courts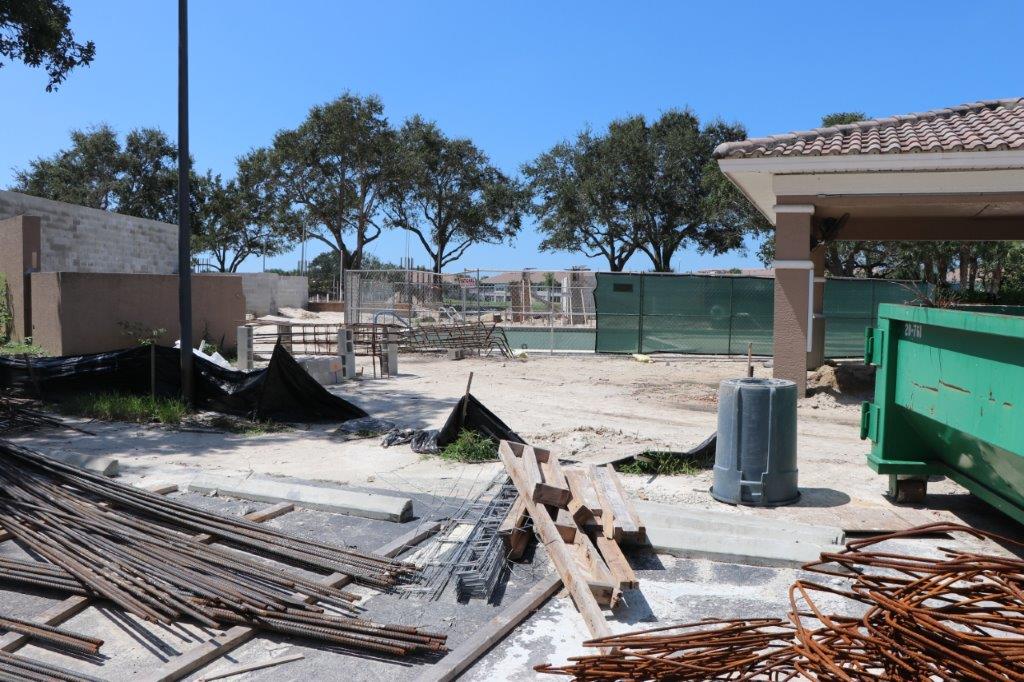 View of the pool area and pool pavilion
---
August 19, 2022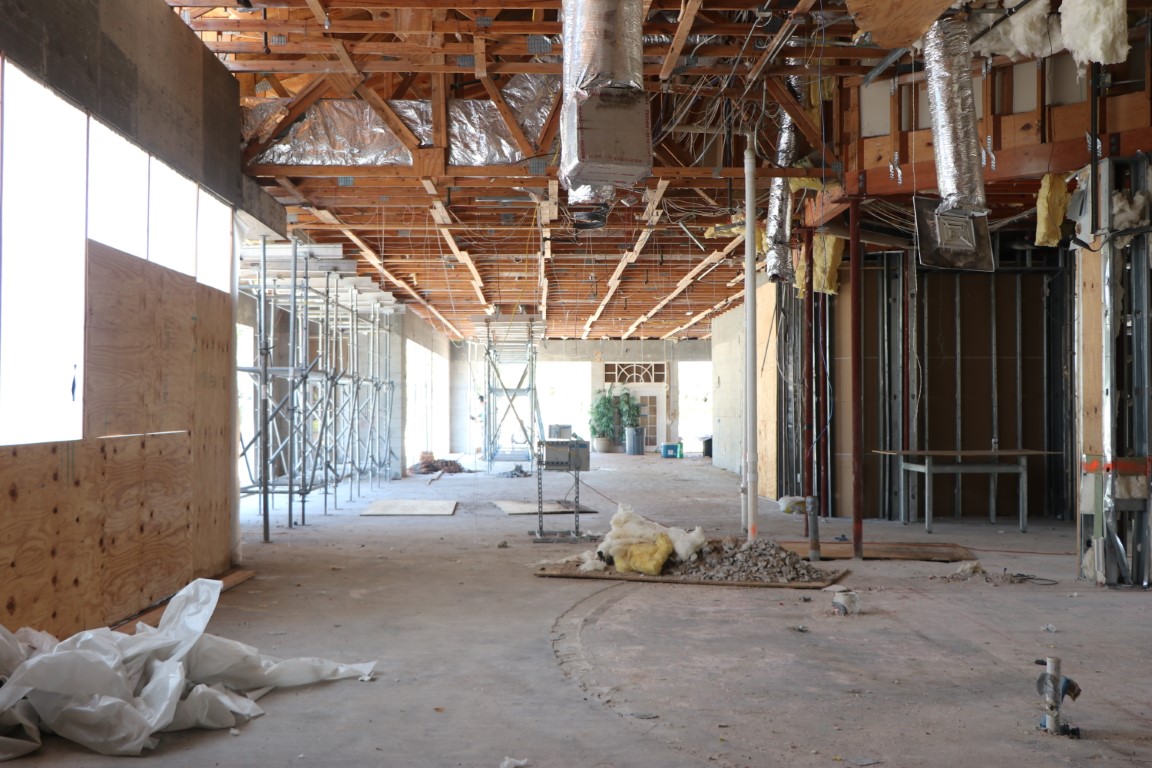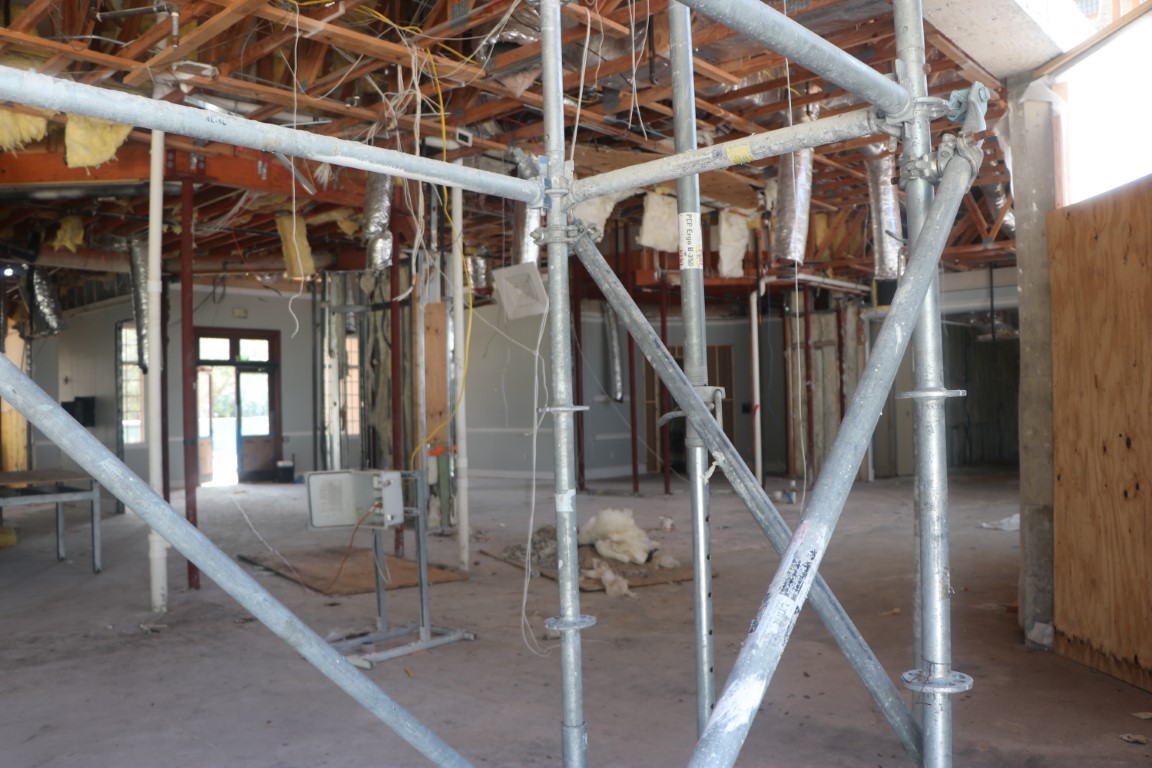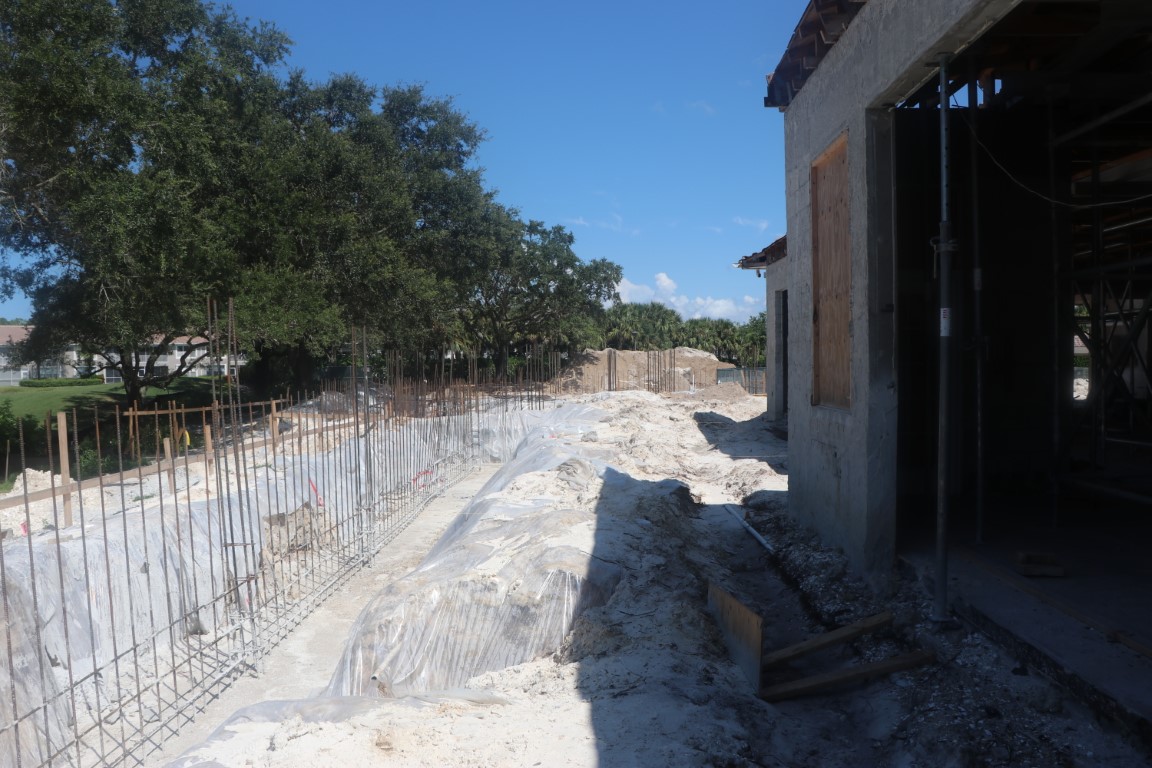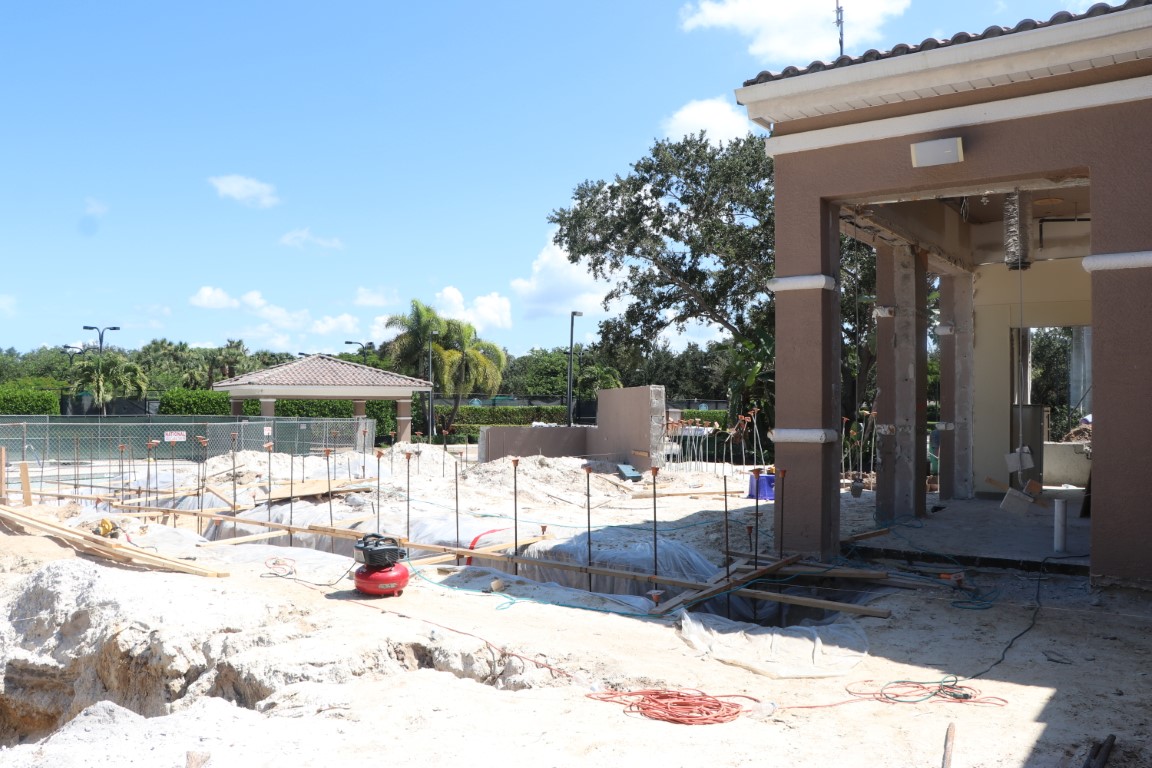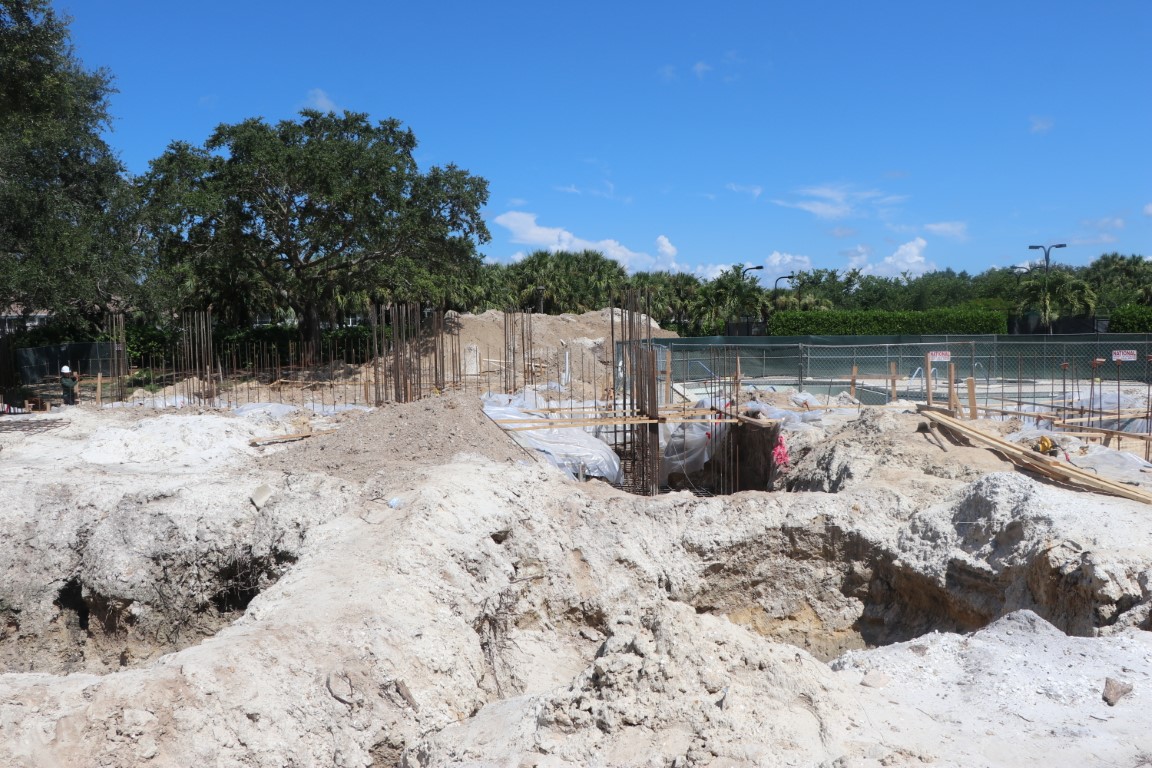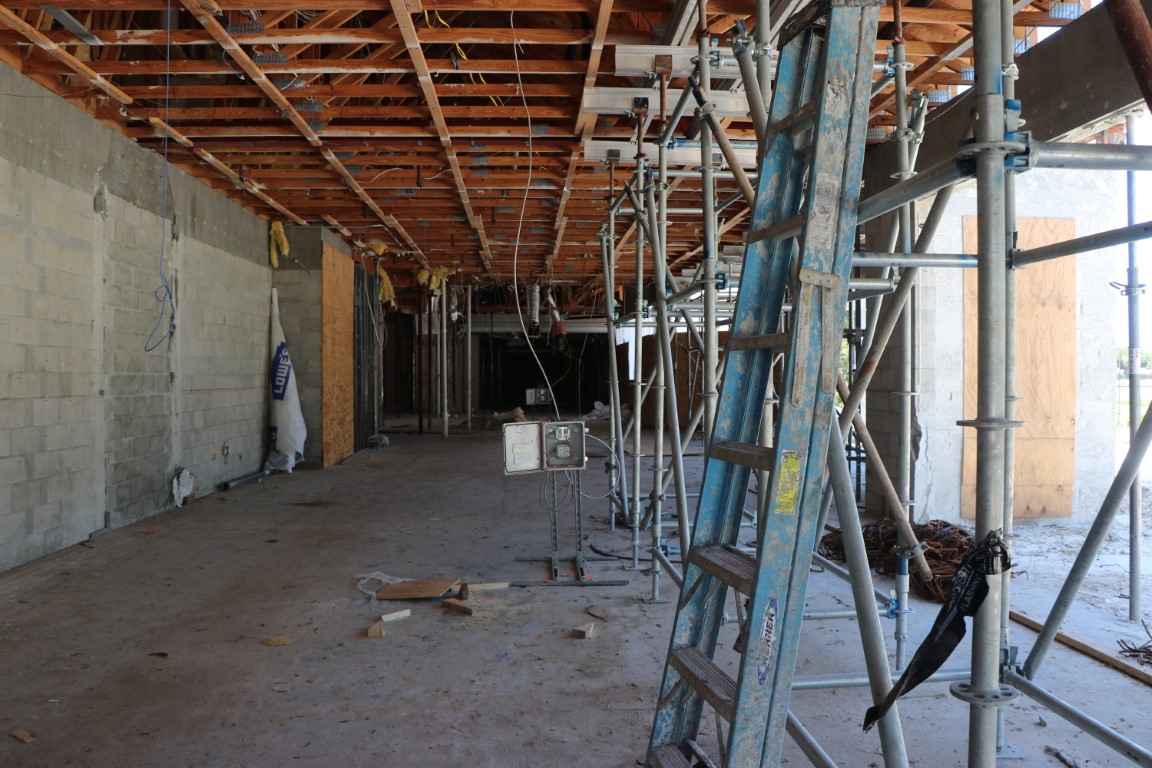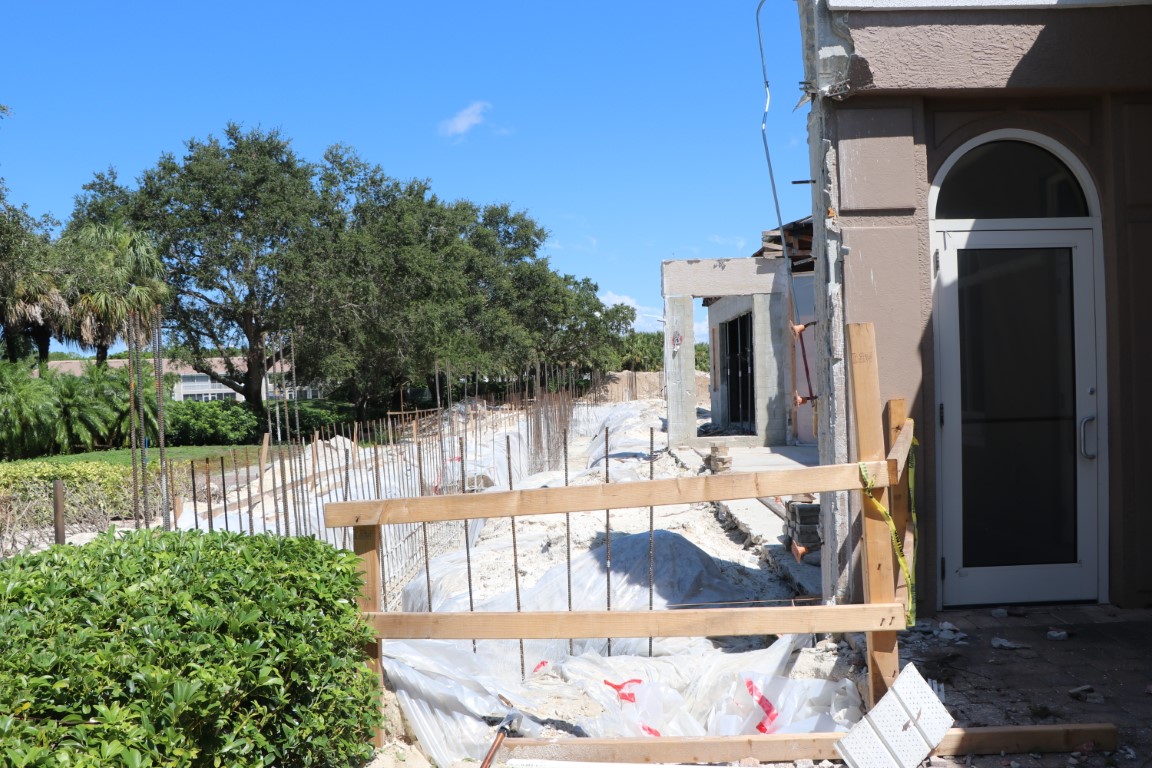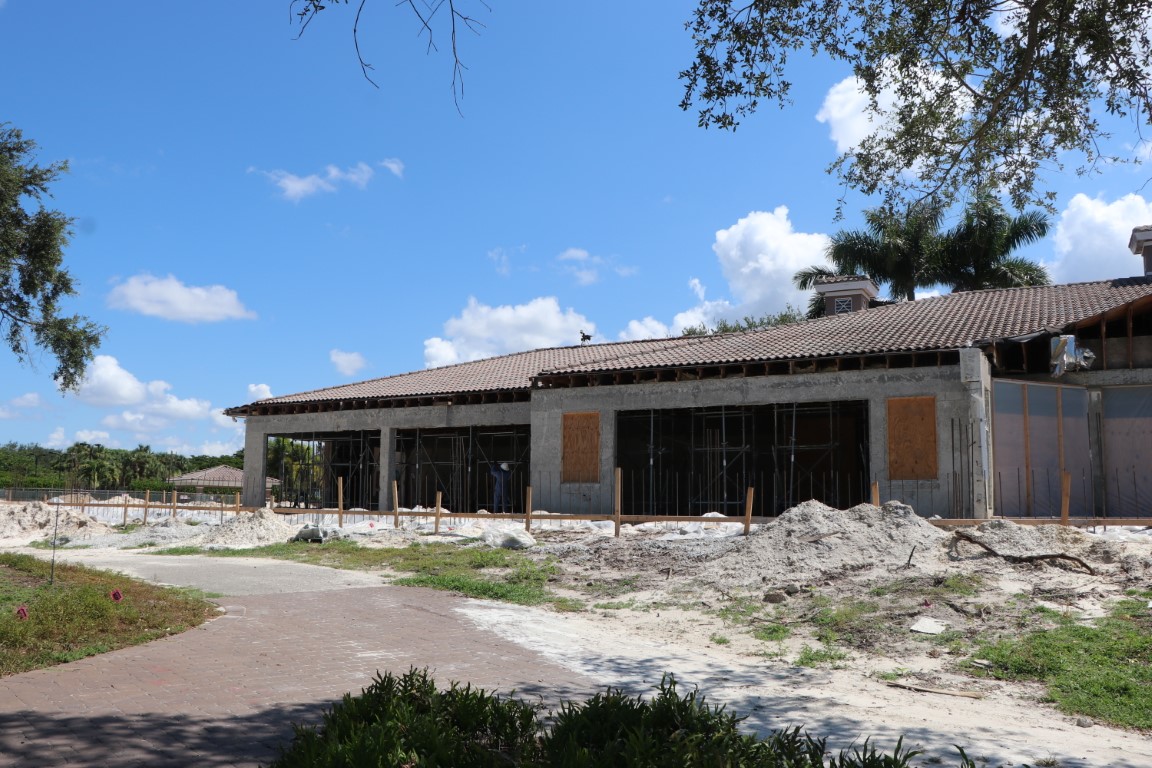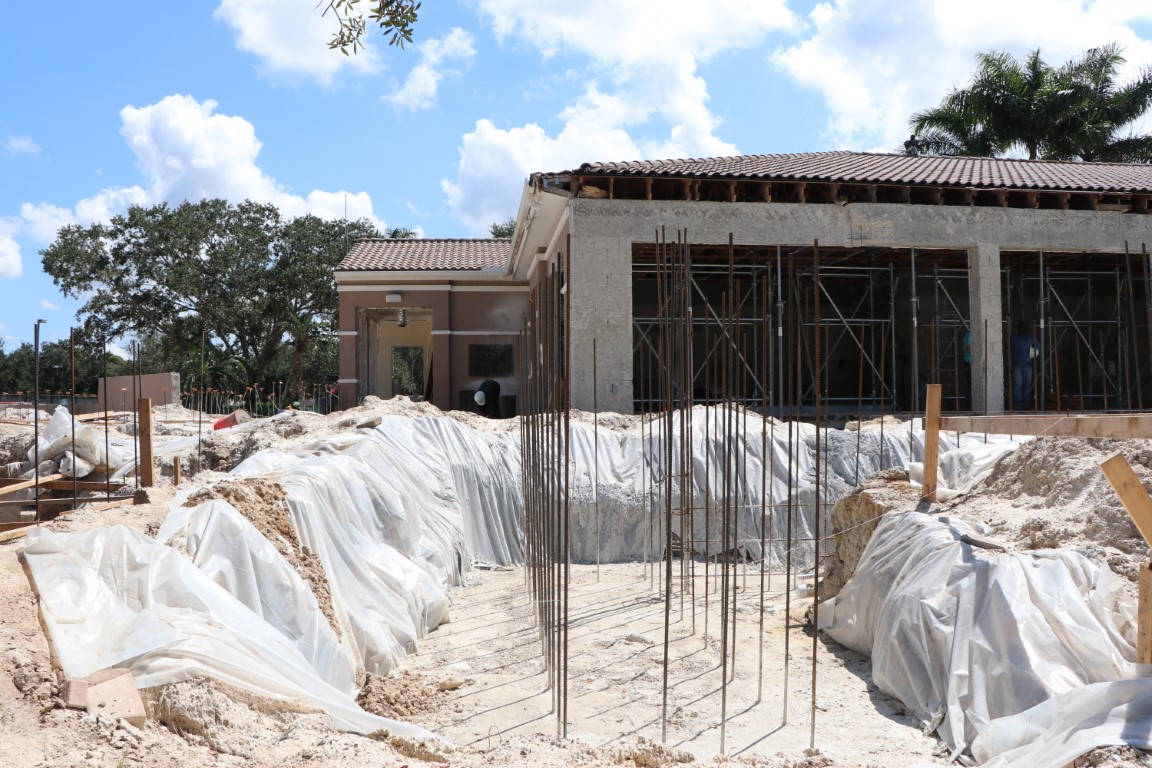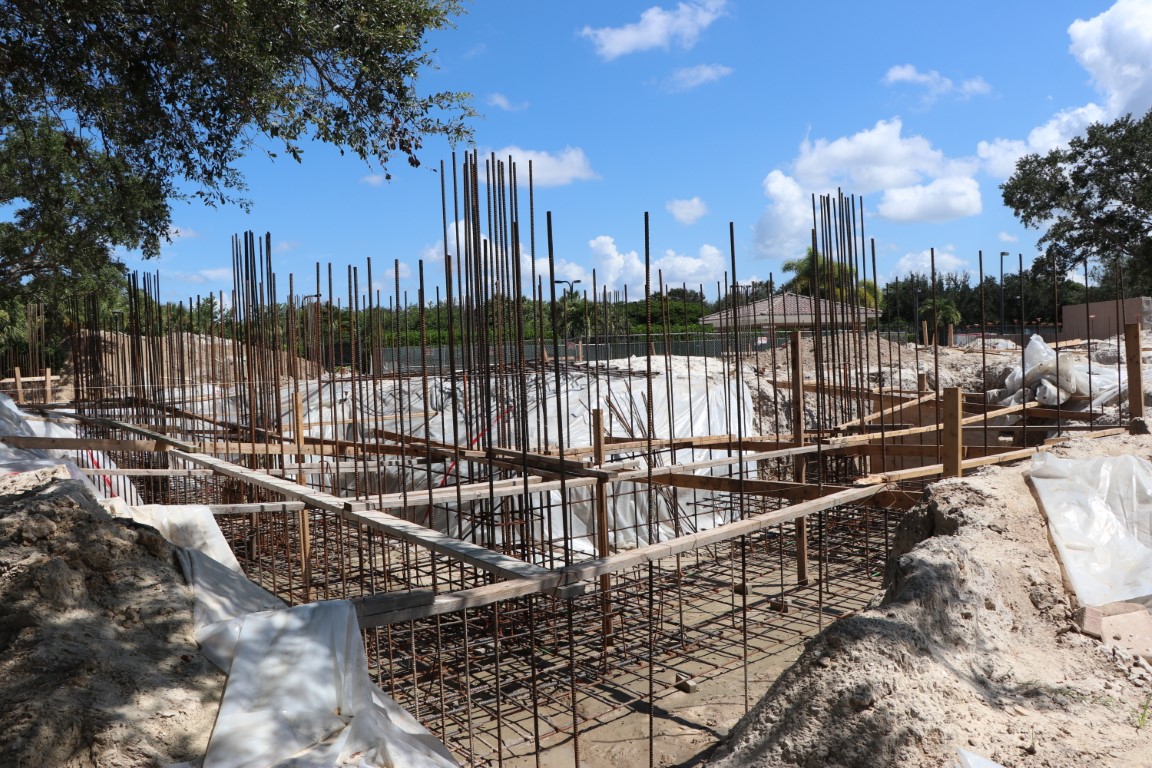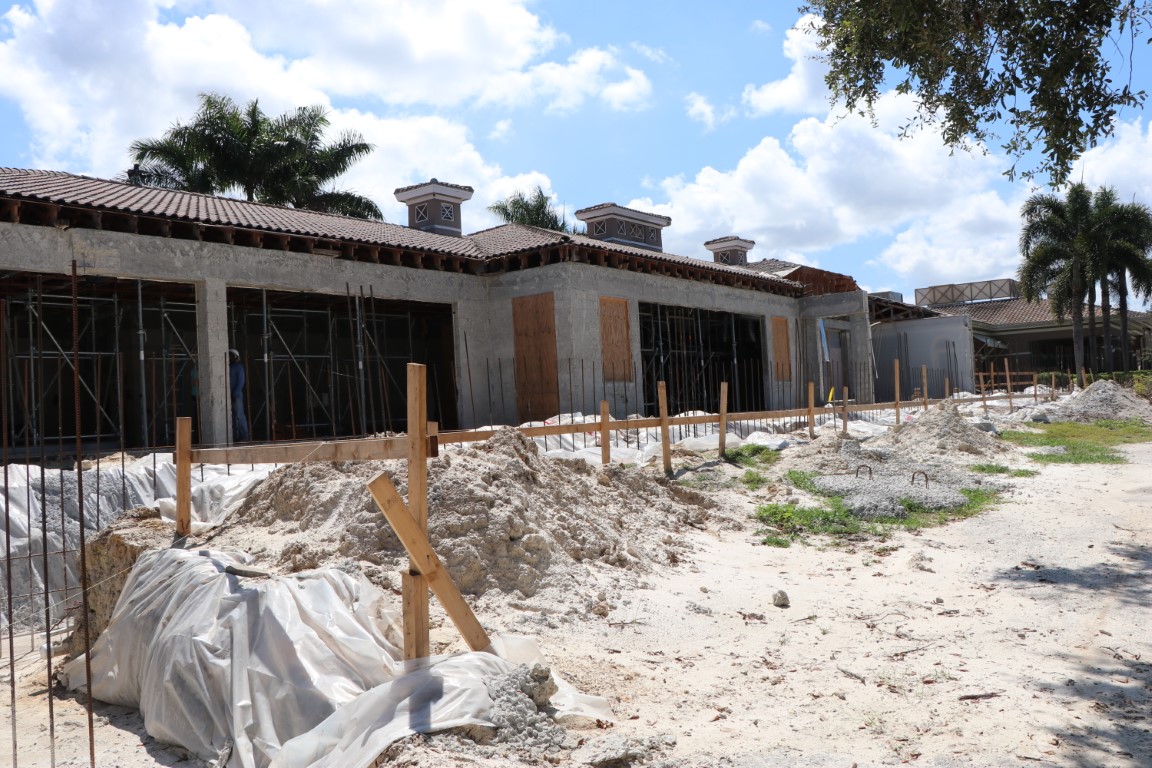 ---
August 5, 2022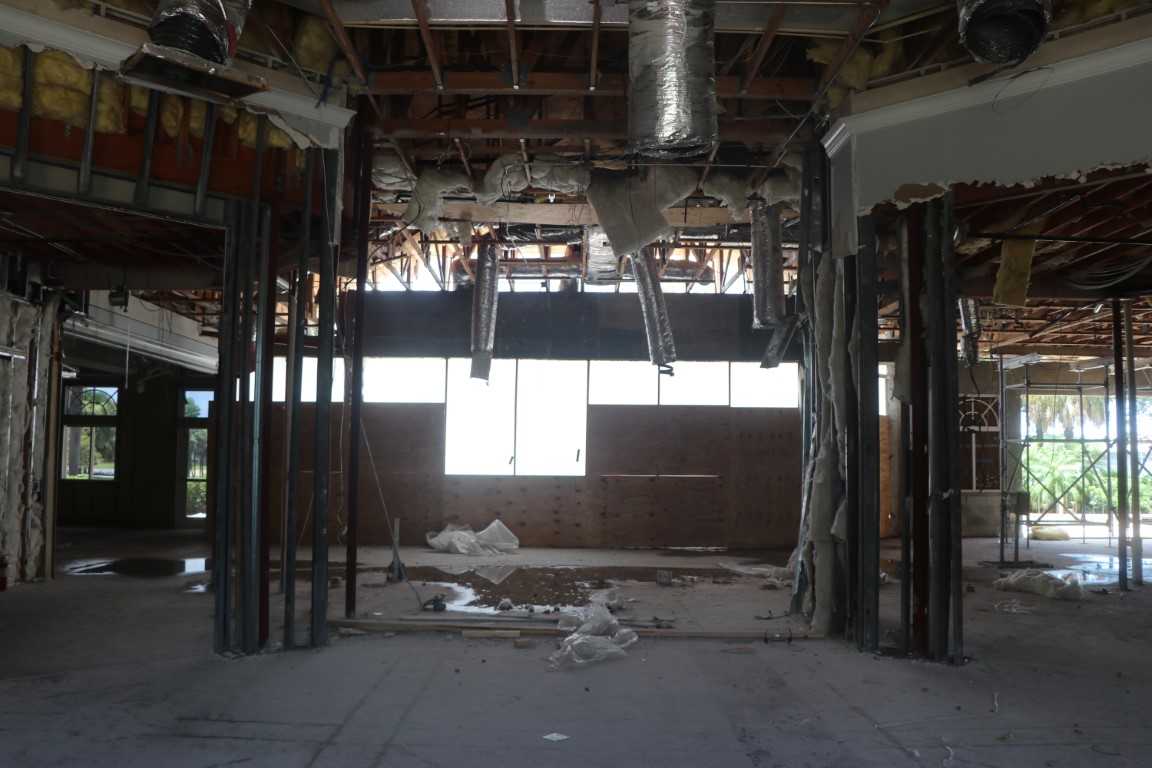 Clubhouse Entrance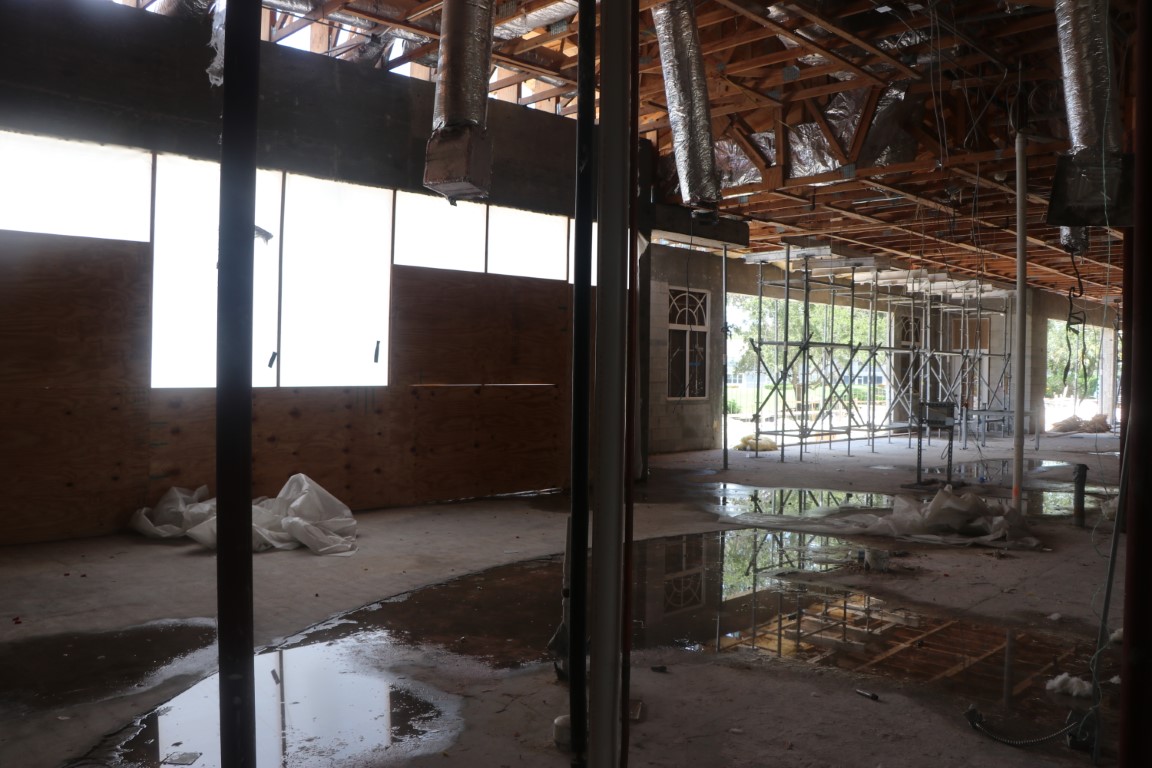 Inside the CLubhouse, future Casual Dining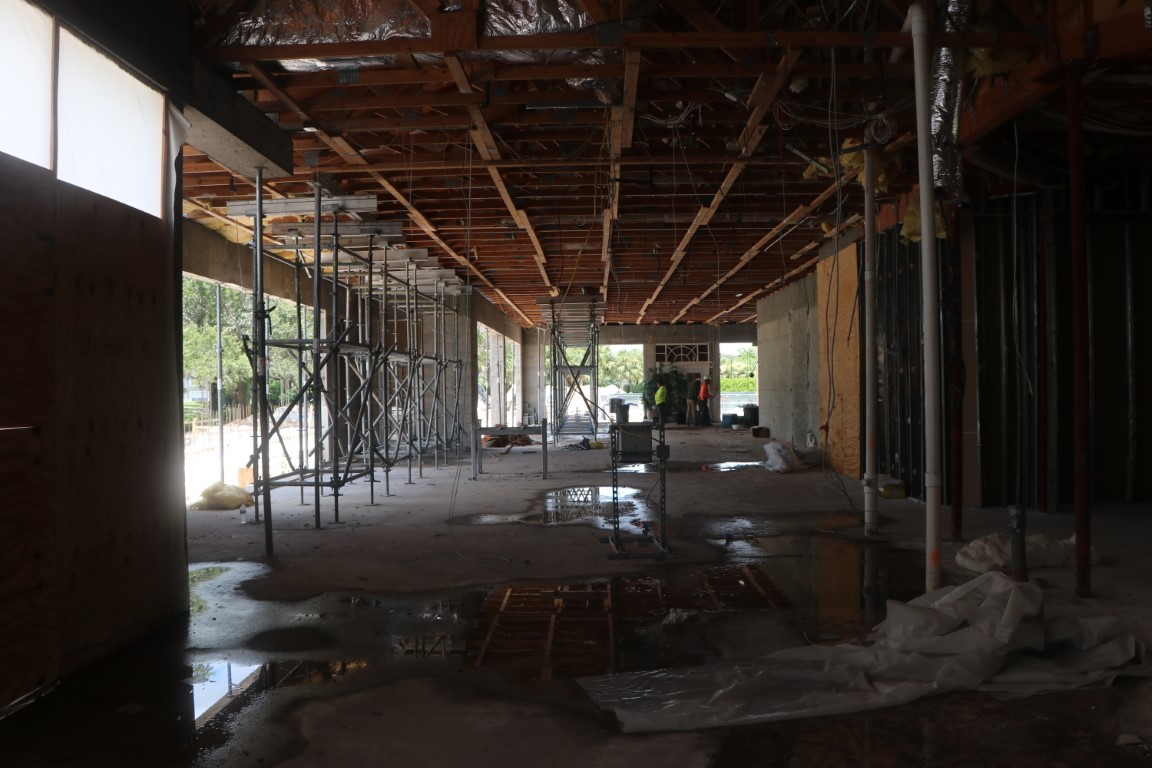 Inside the CLubhouse, future Casual Dining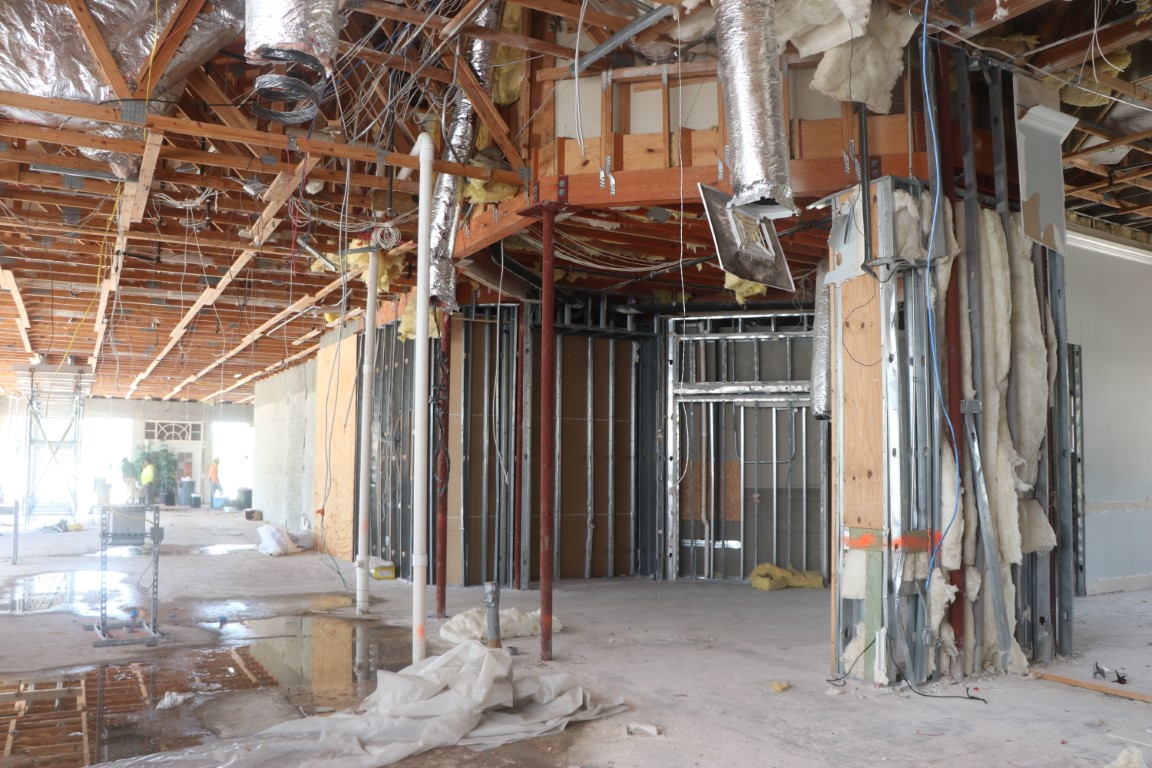 Inside the CLubhouse, future Casual Dining and kitchen entrance.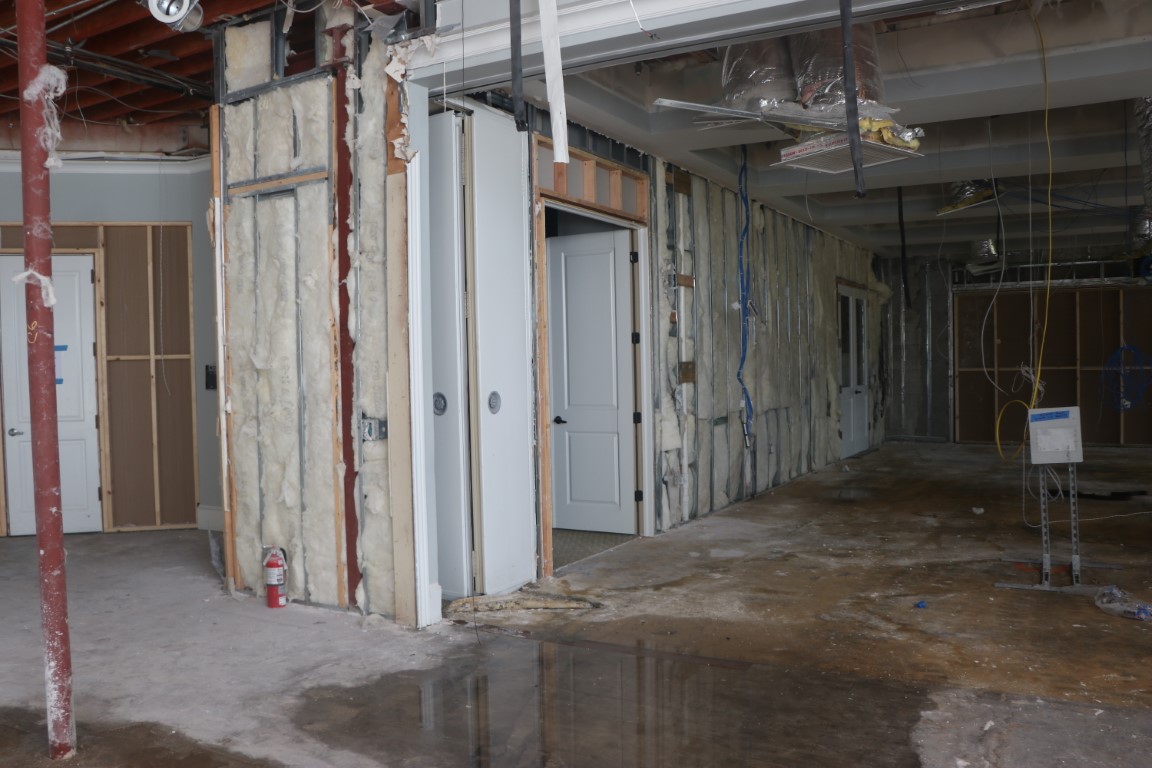 Old Club Room and the entrance to the rest of the Clubhouse that is not under construction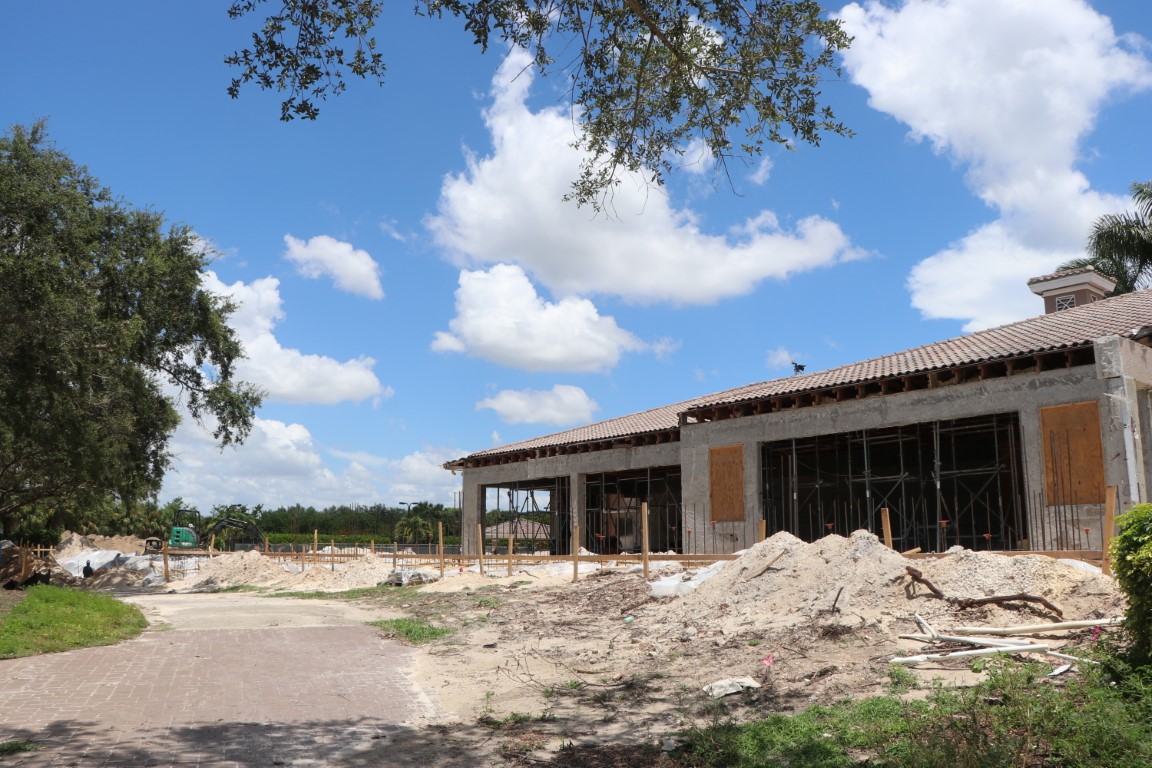 Back of the Clubhouse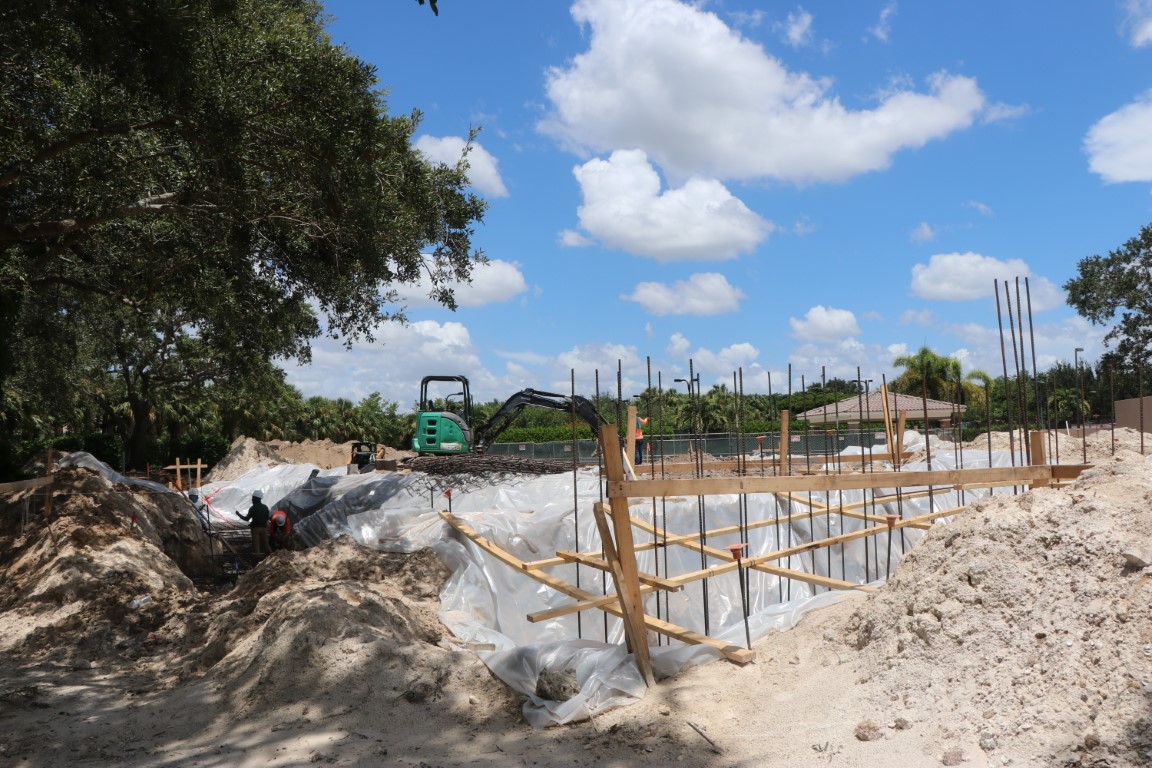 Future Outdoor Bar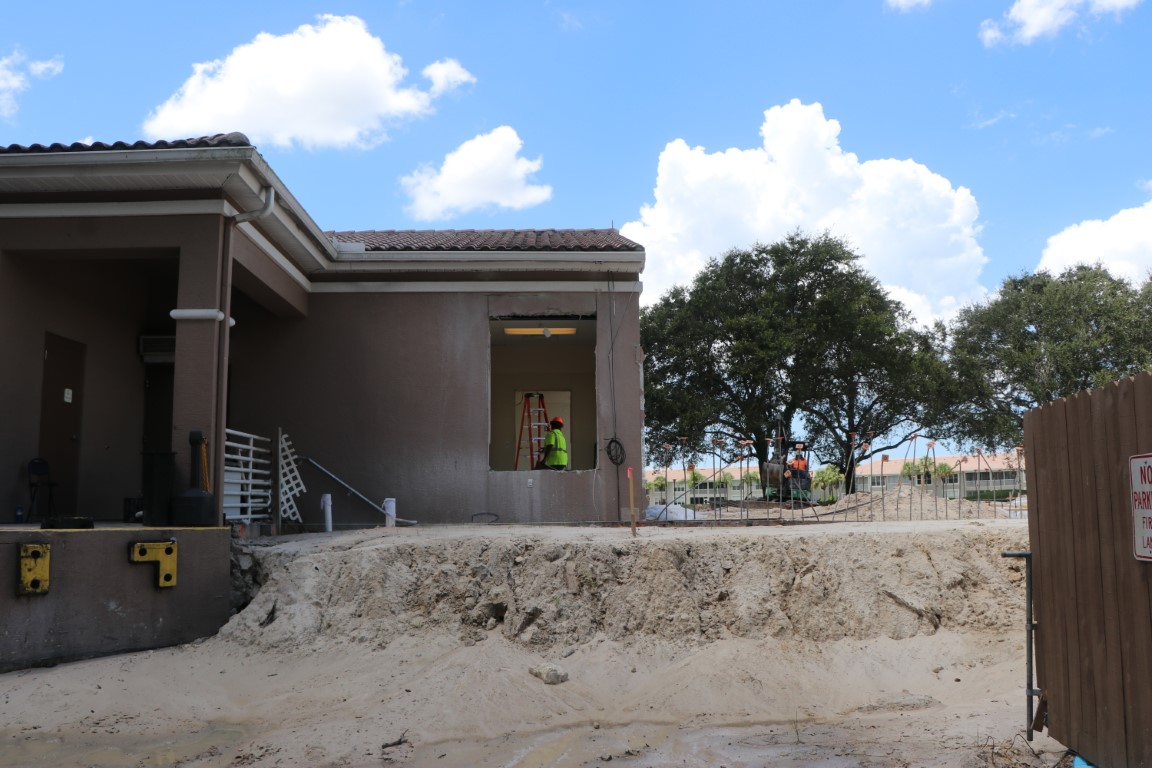 The old loading dock and kitchen entrance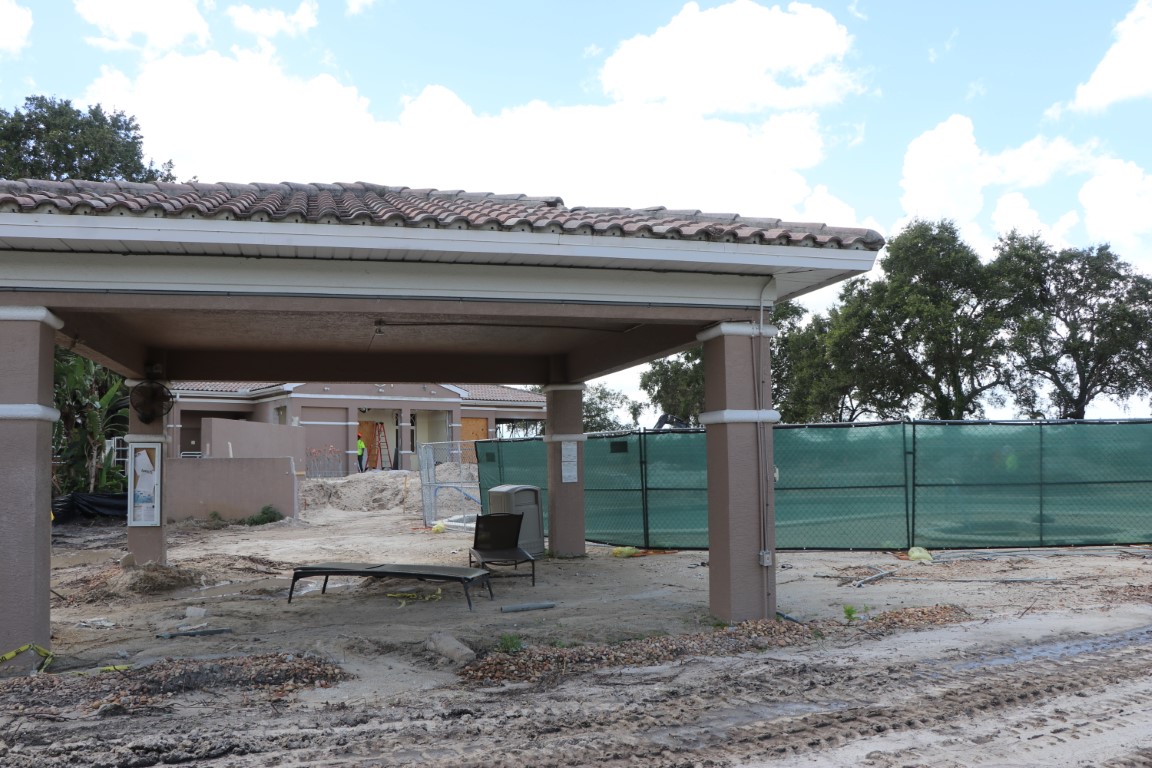 Pool and gazebo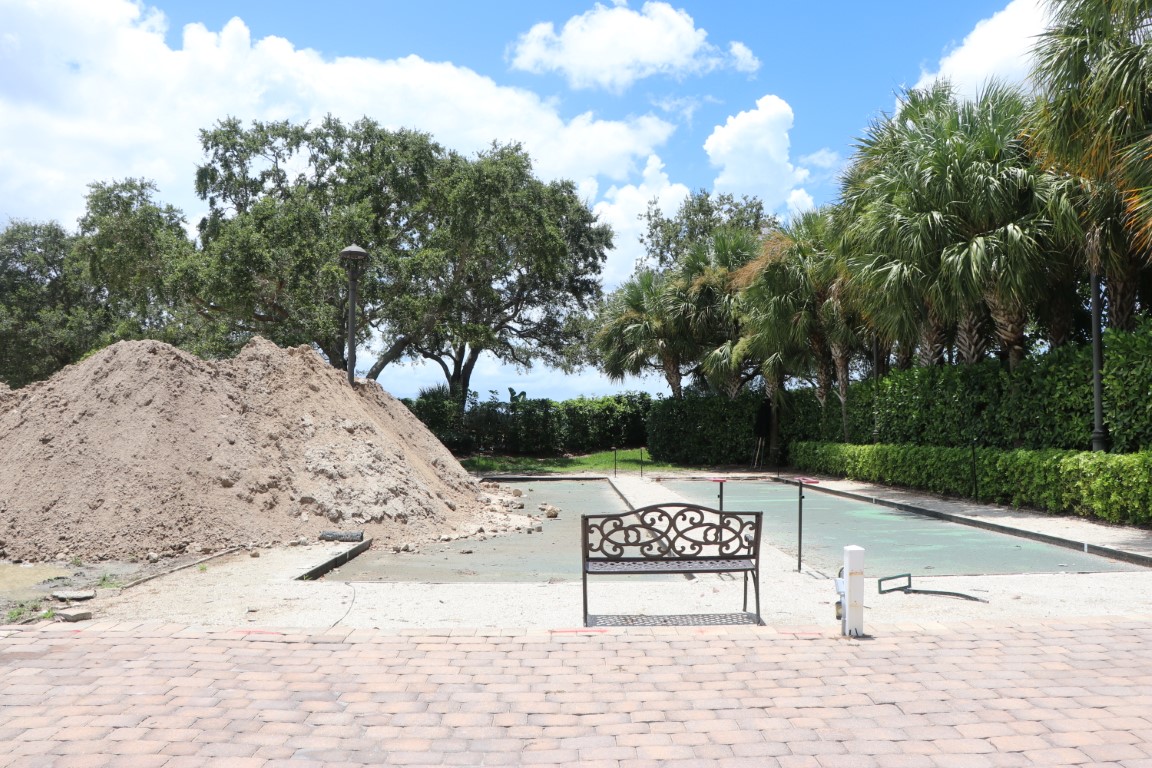 Bocce Courts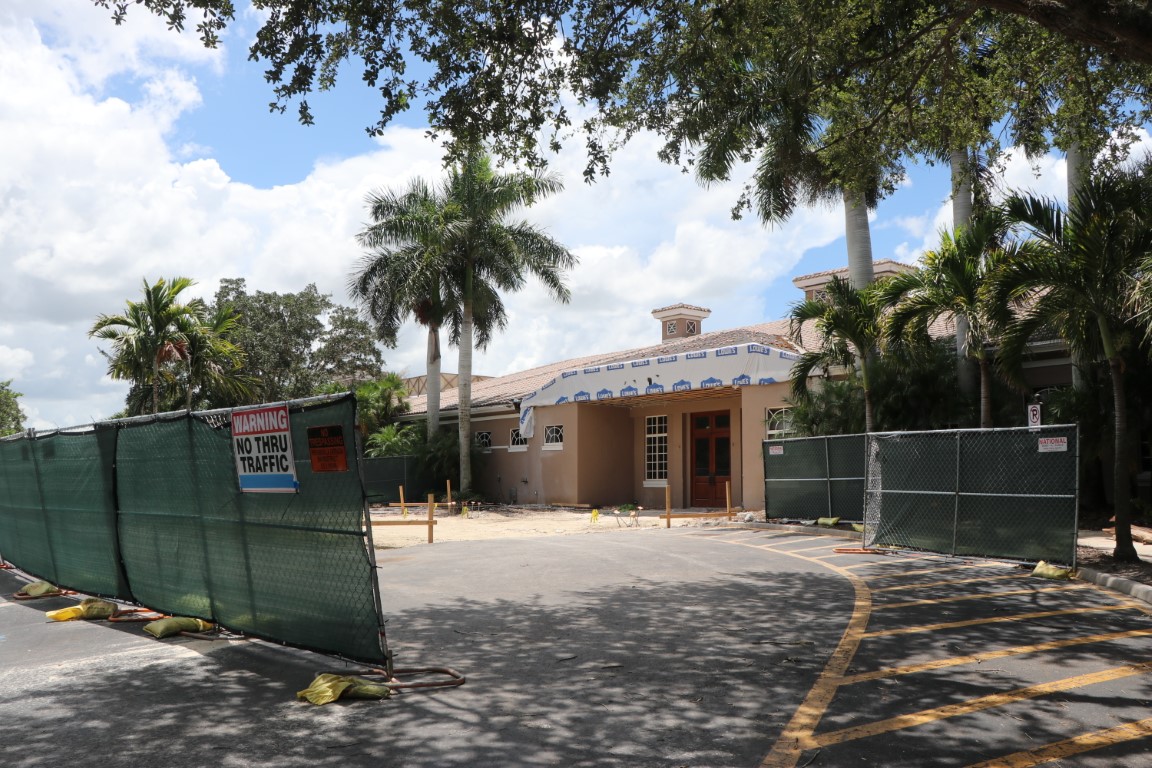 Clubhouse Entrance without Porte-Cochere.
---
7.29.22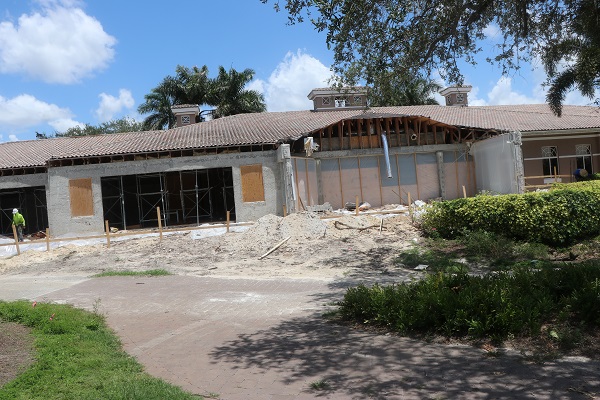 Back view of the Clubhouse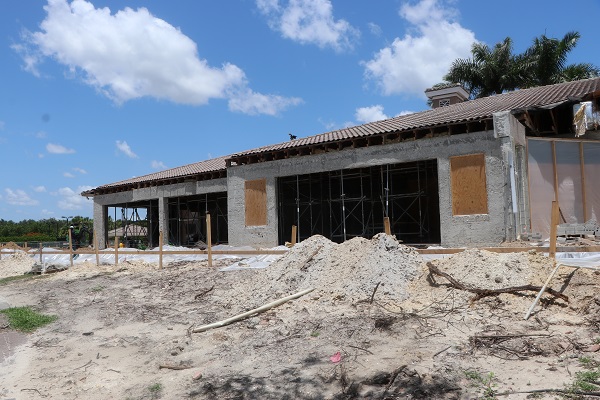 Back view of new outdoor dining space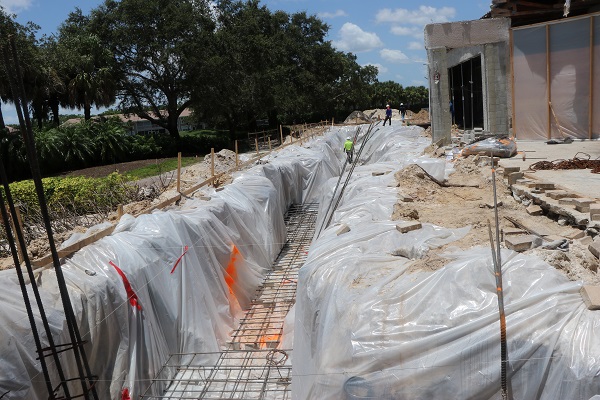 Rebar laid along rear of the Clubhouse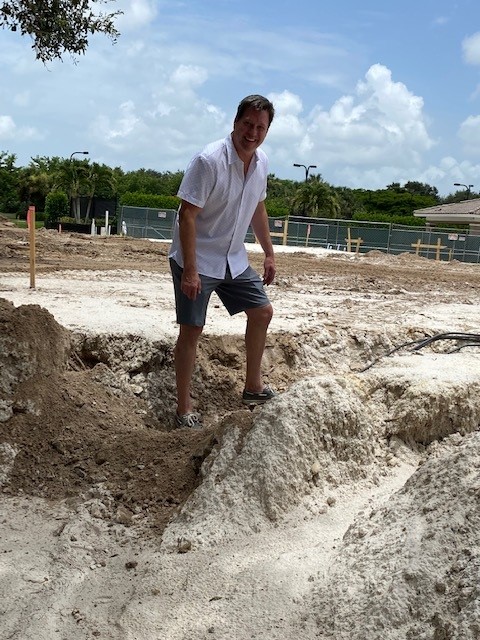 Mr. Zigler overviewing the progress on the new outdoor dining area!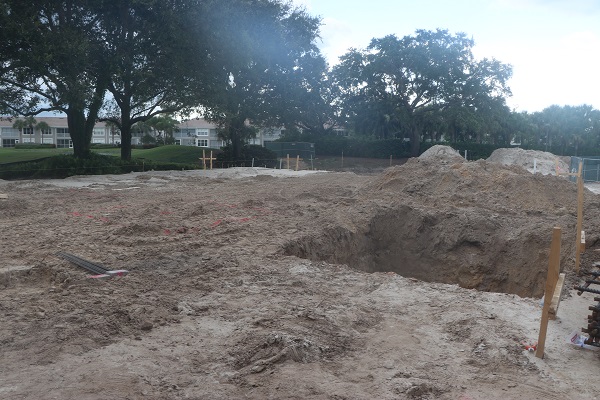 Location of new outdoor bar...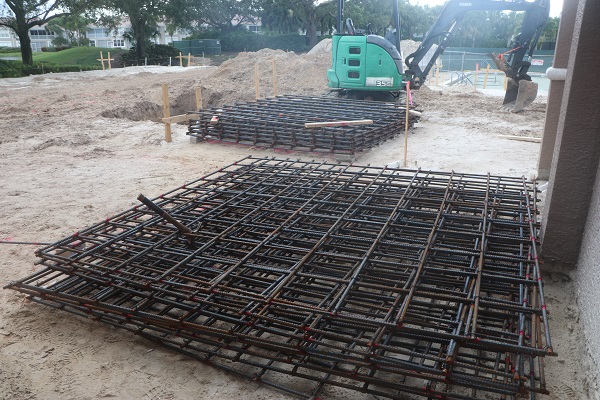 ...with rebar to be laid down soon!
---
7.22.22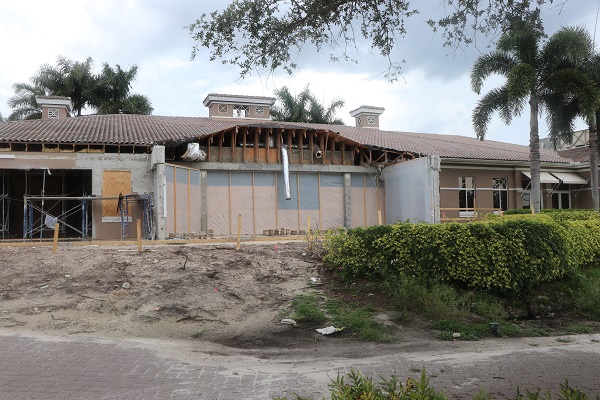 View of the back of the clubhouse/future casual dining area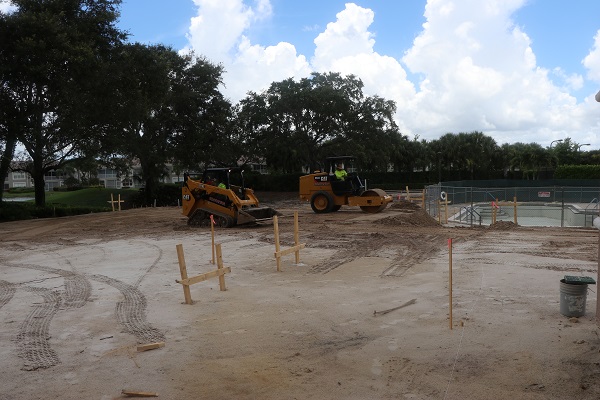 Establishing the foundation for our new outdoor bar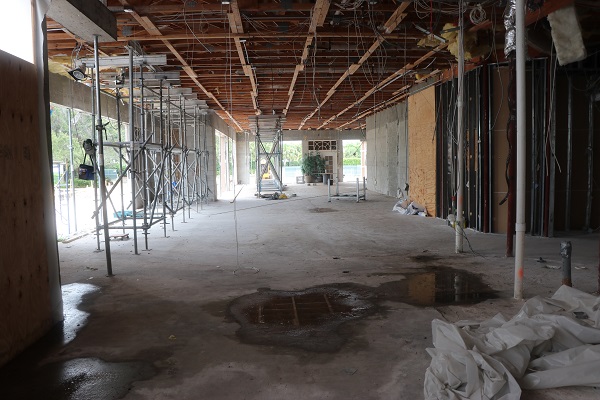 Interior of clubhouse facing the pool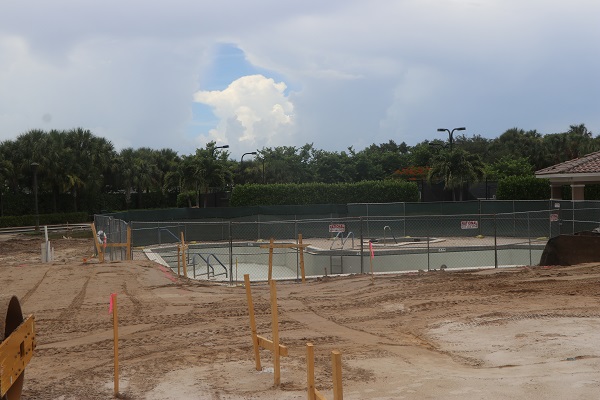 Speaking of pools, it's empty now!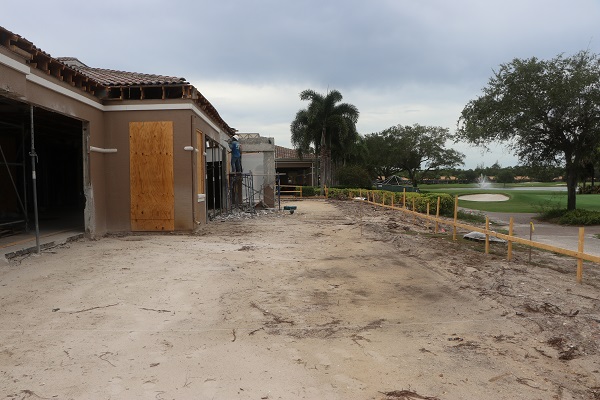 Future location of our expanded outdoor seating area
---
7.15.22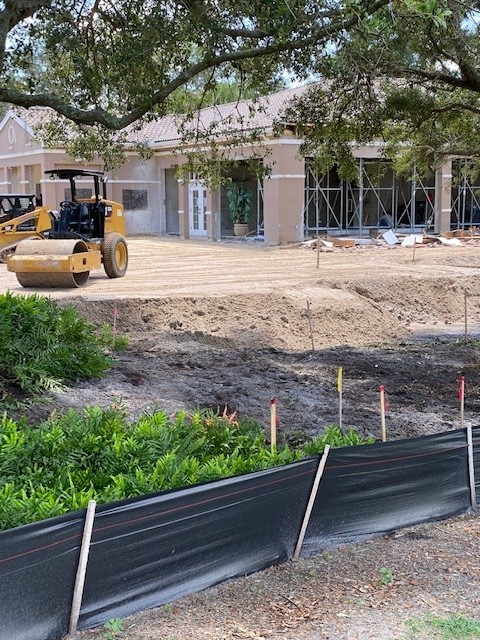 View of location of the new outdoor bar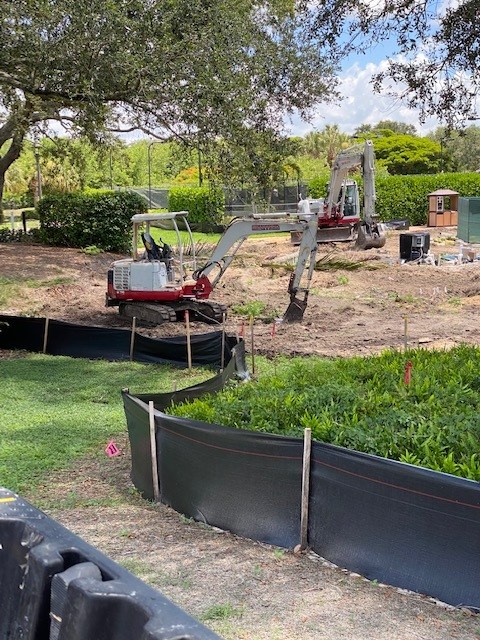 Work being completed on new bocce courts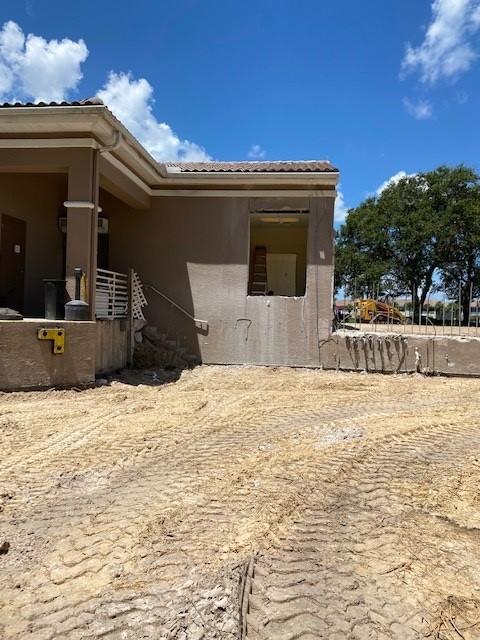 Back dock after demolition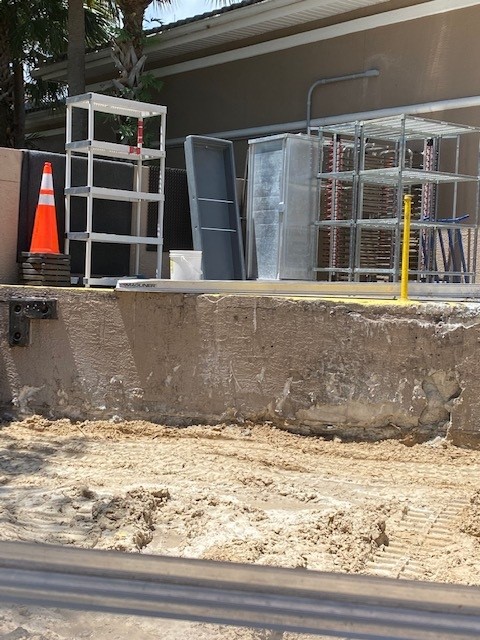 Old equipment from kitchen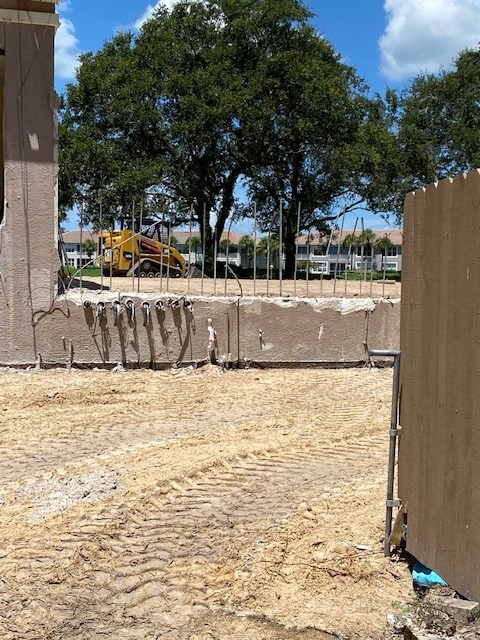 Wall that separated dining room patio and back dock has been demolished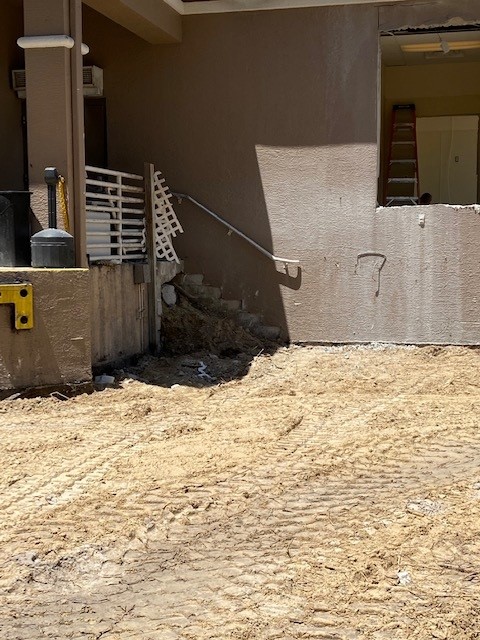 Staircase leading to kitchen entrance from back dock removed
---
7.8.22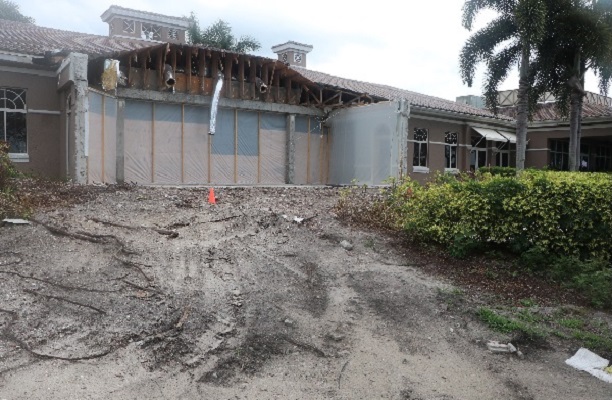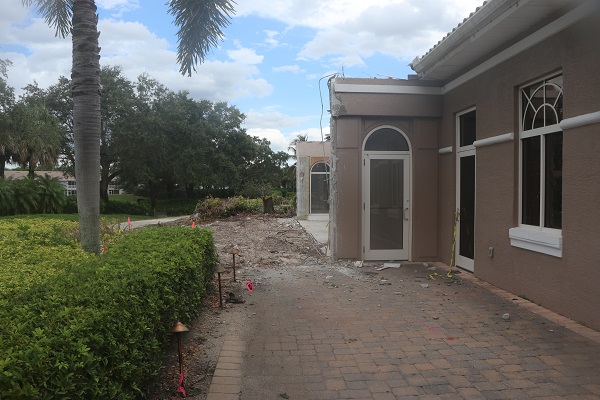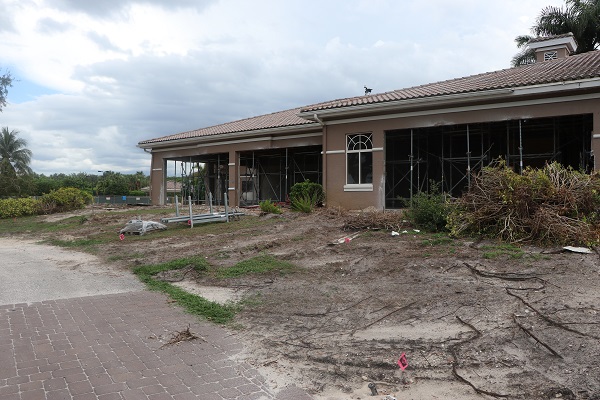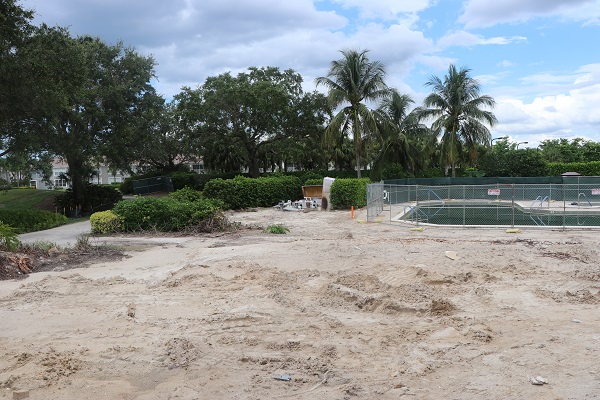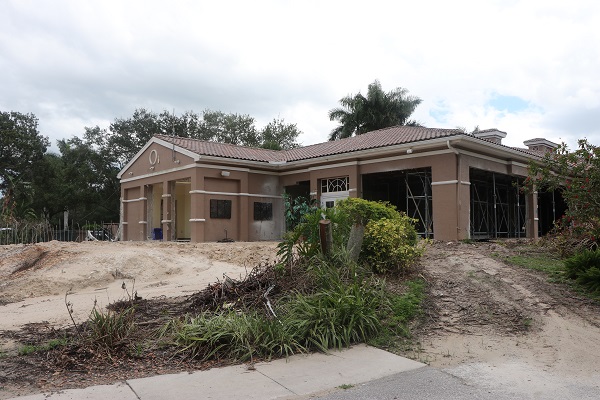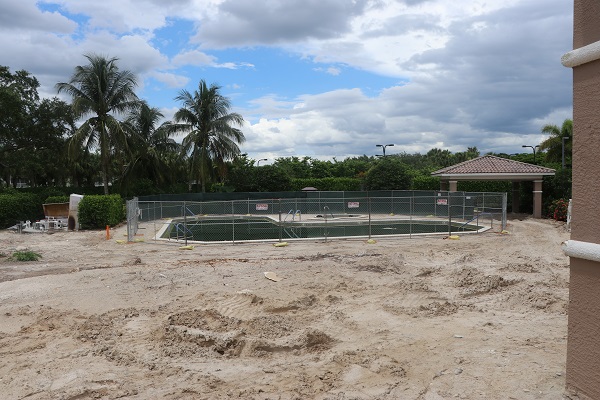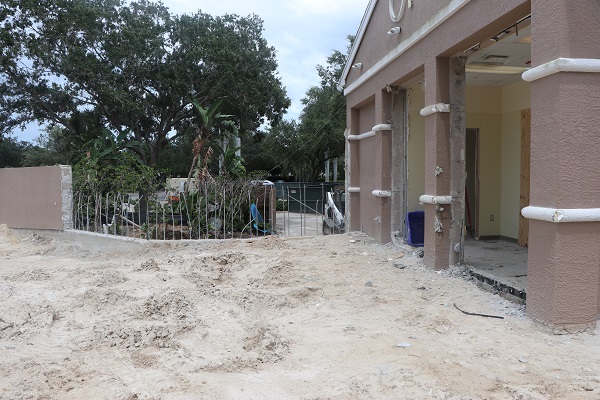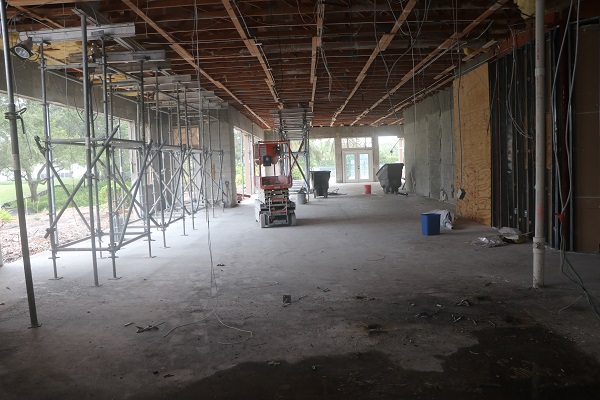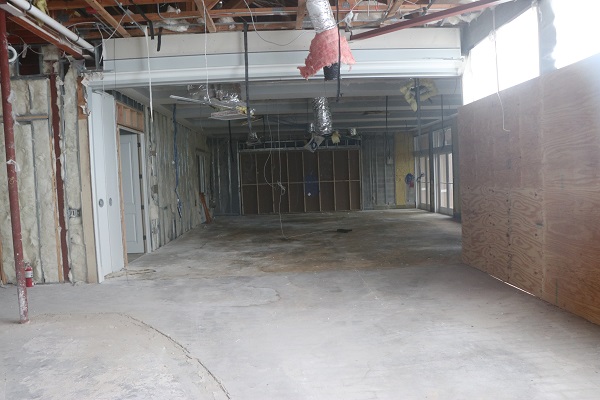 ---
6.27.2022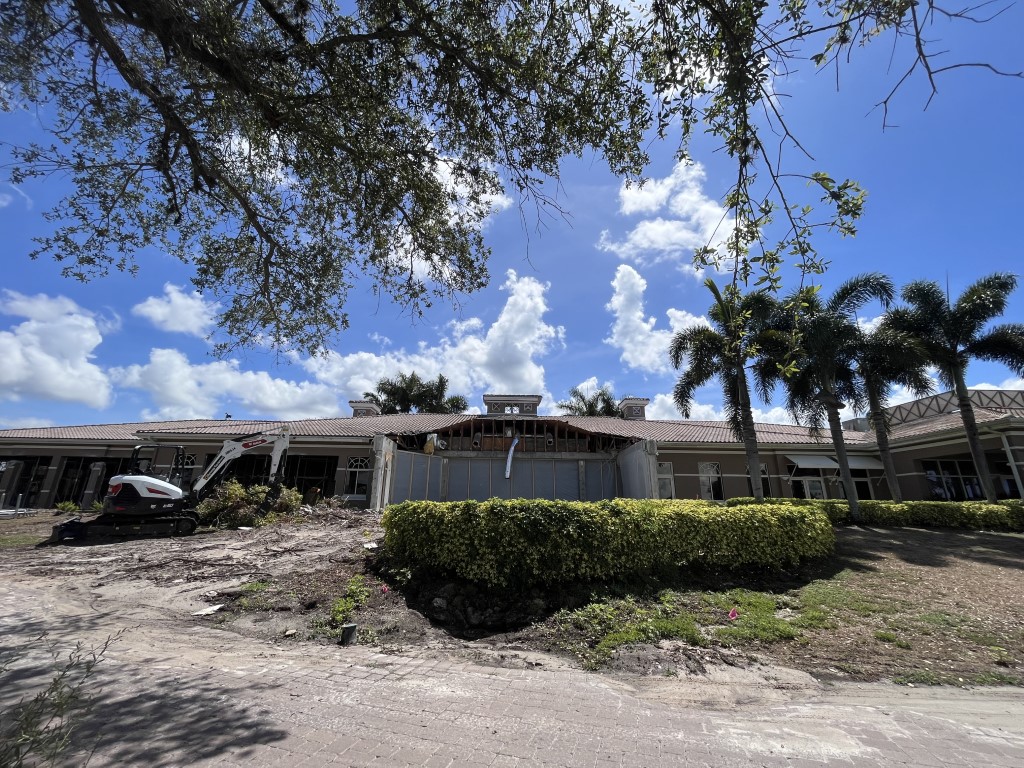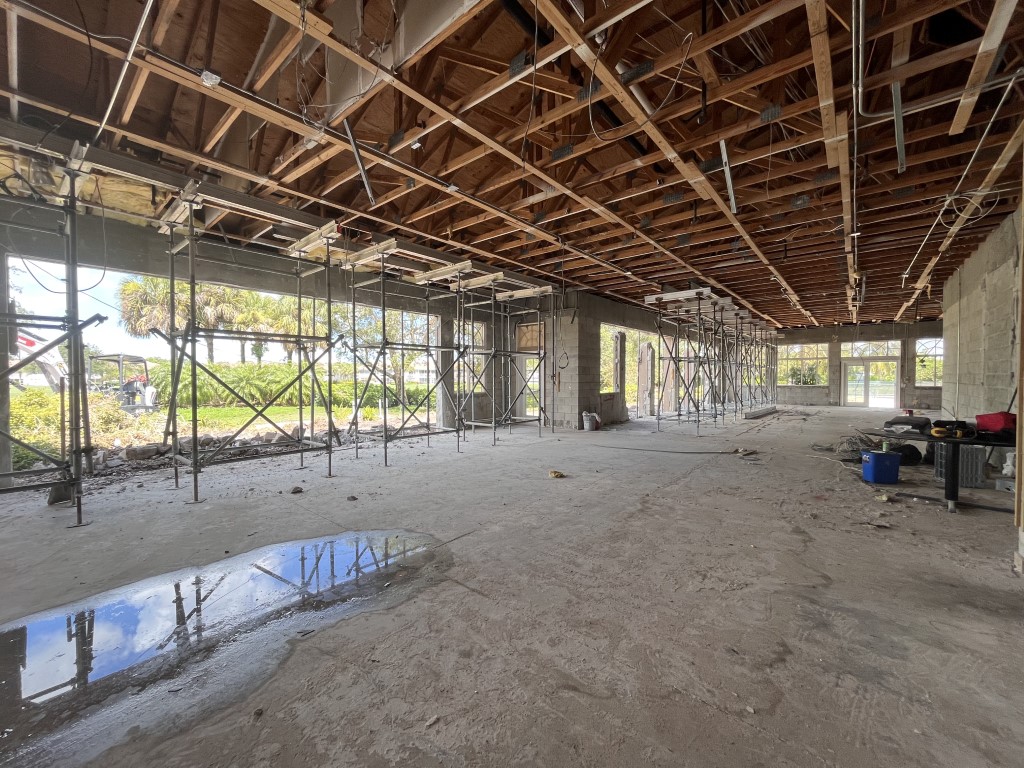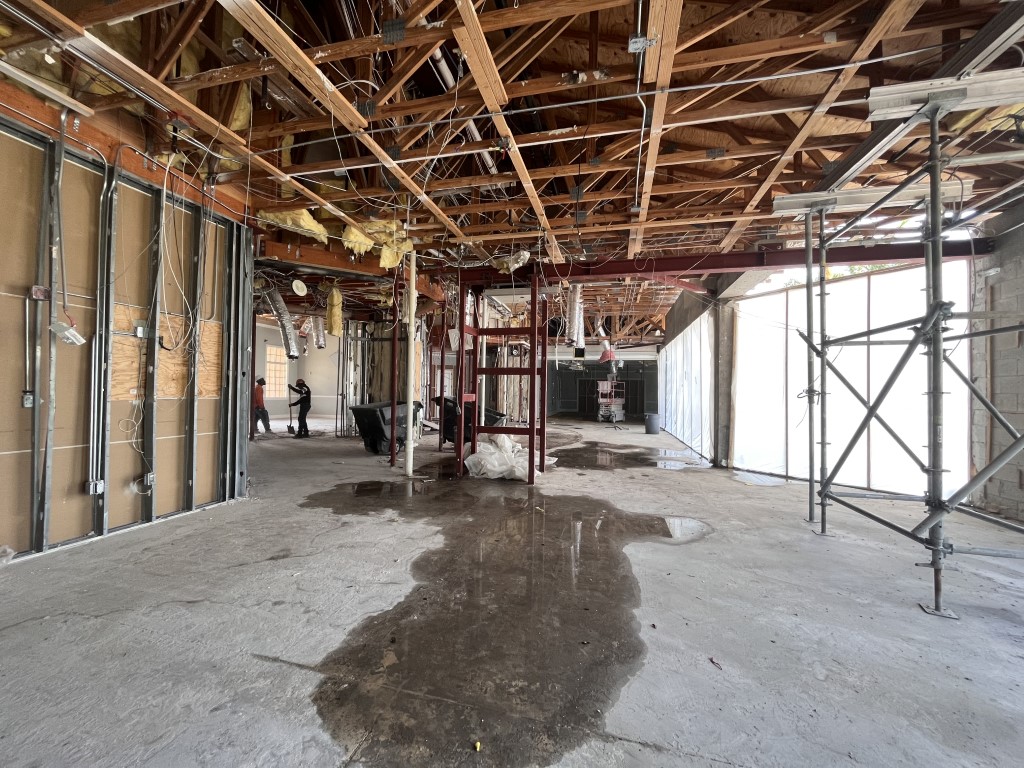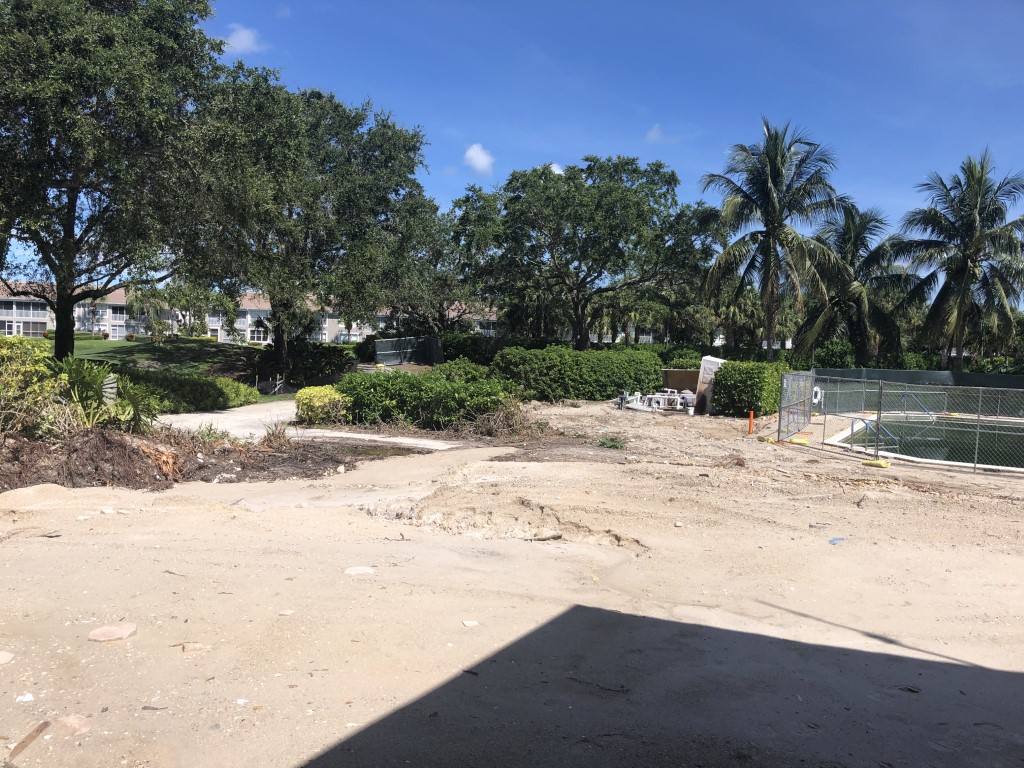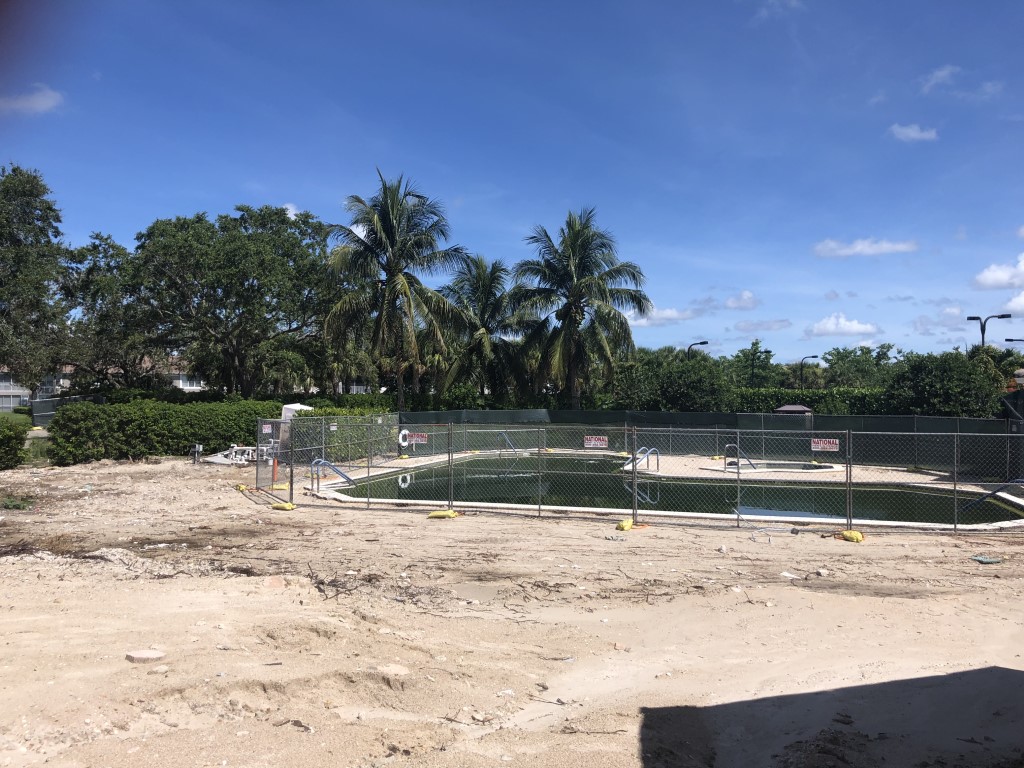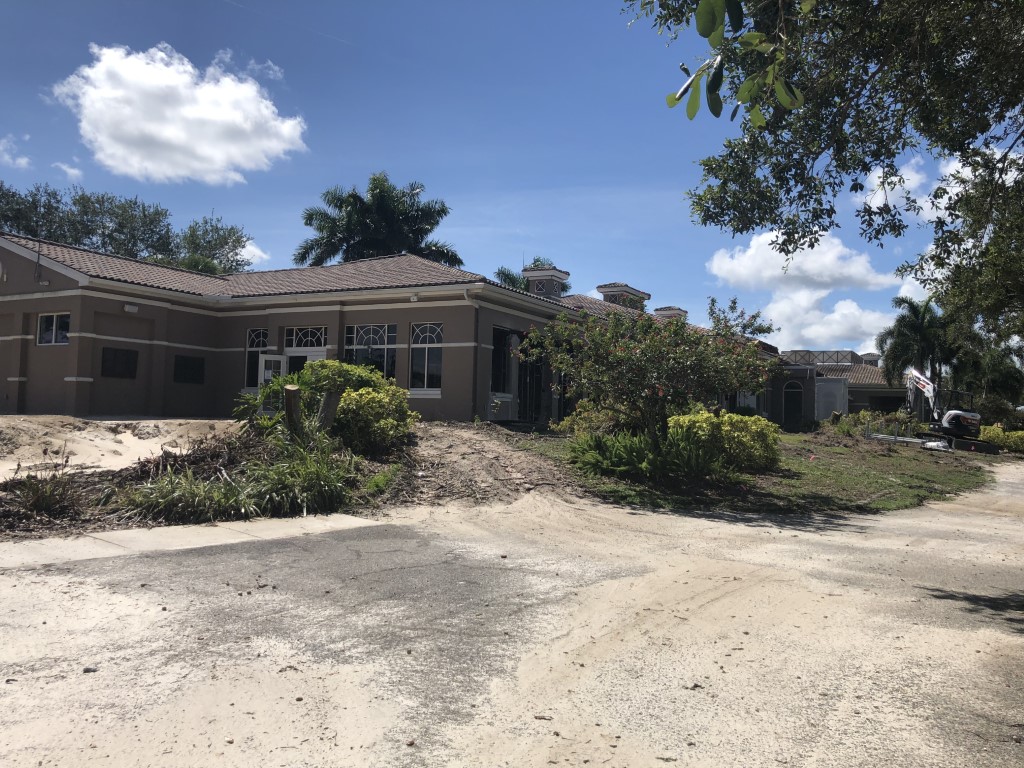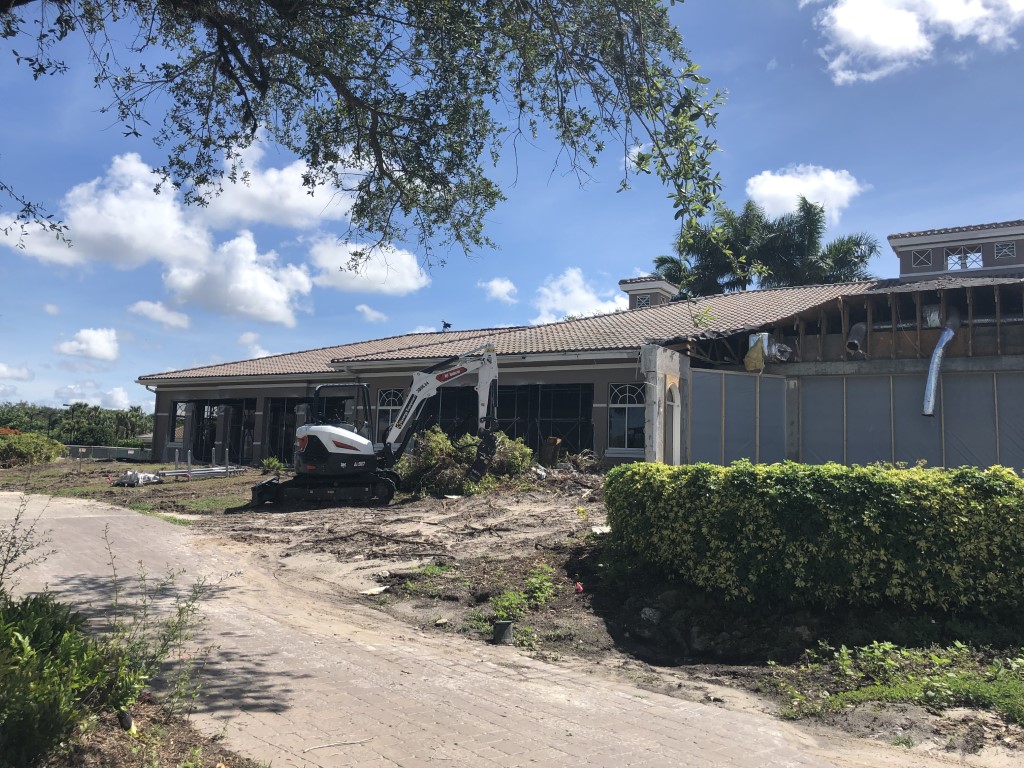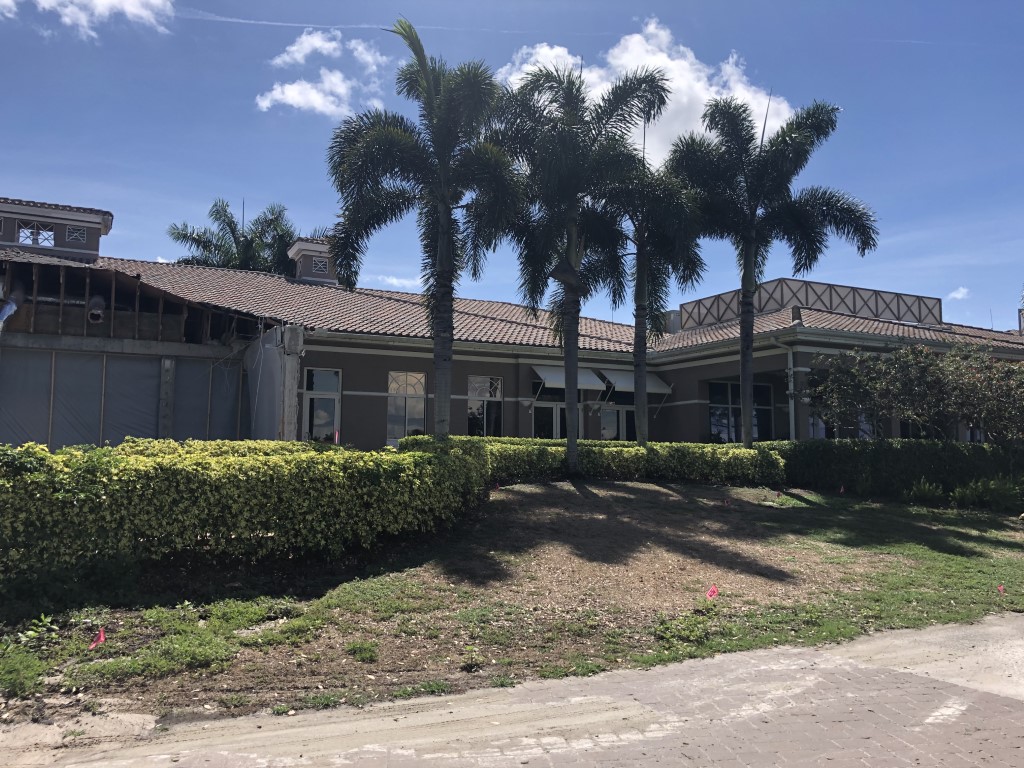 ---
6.21.2022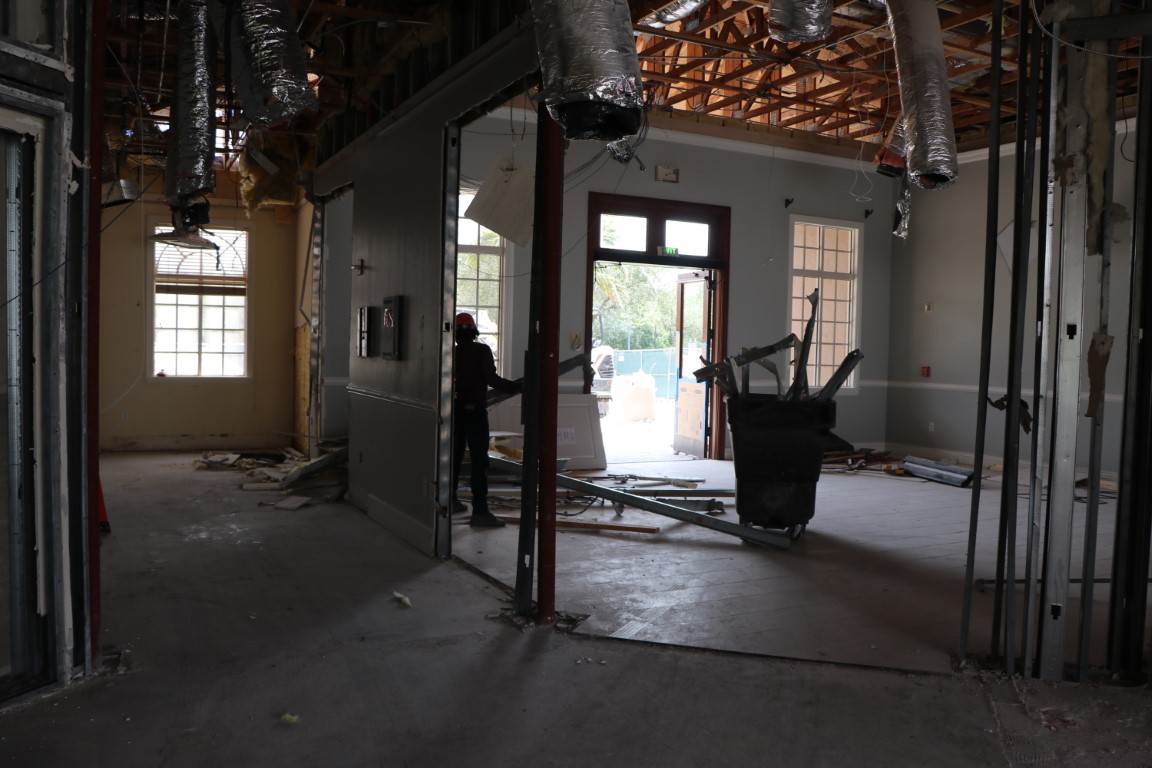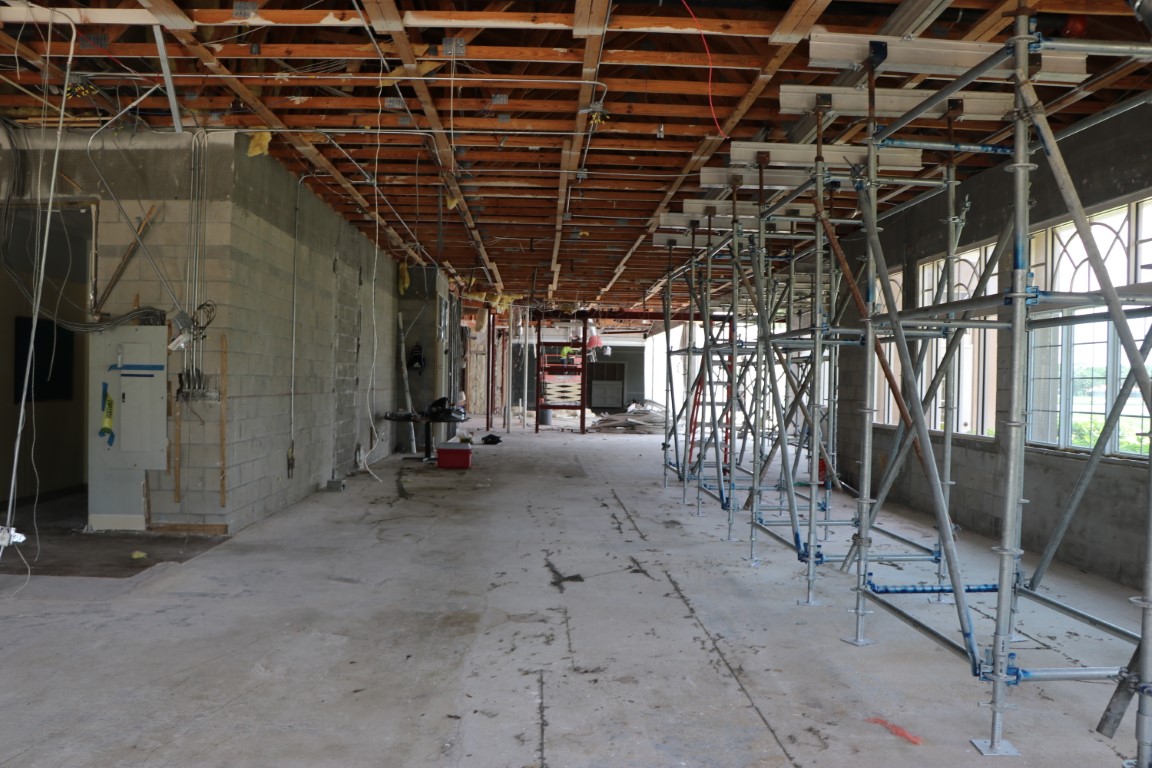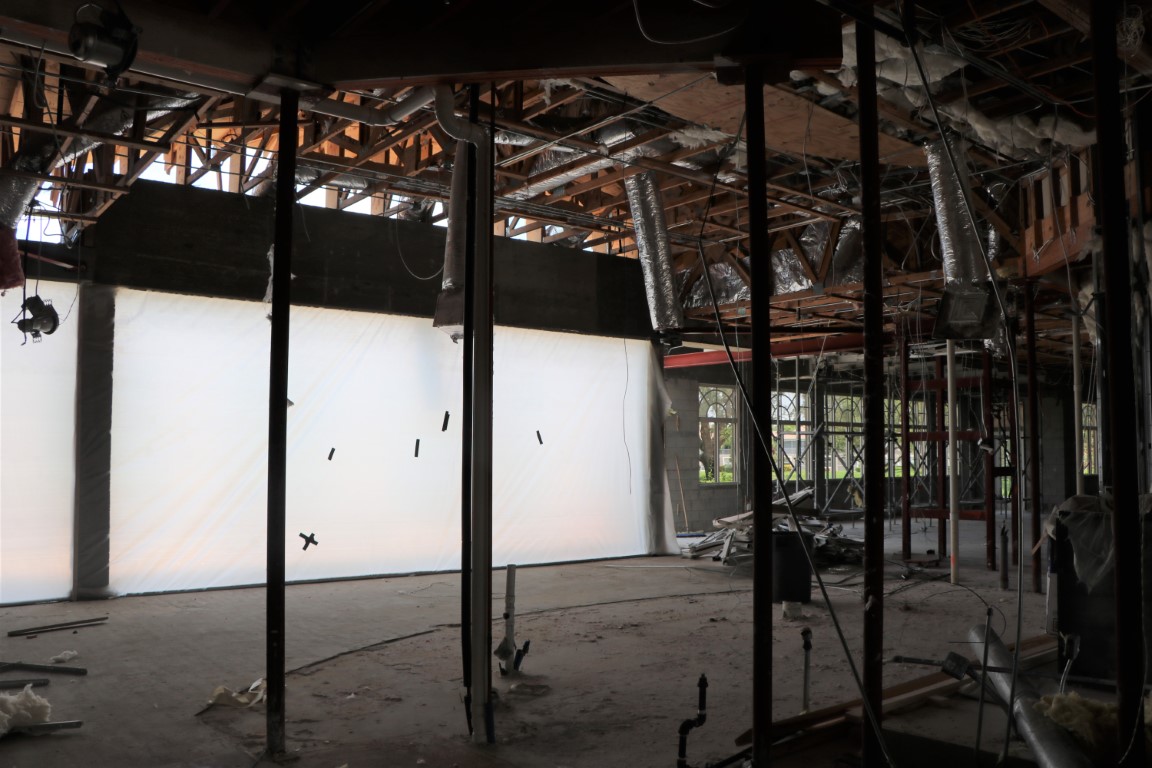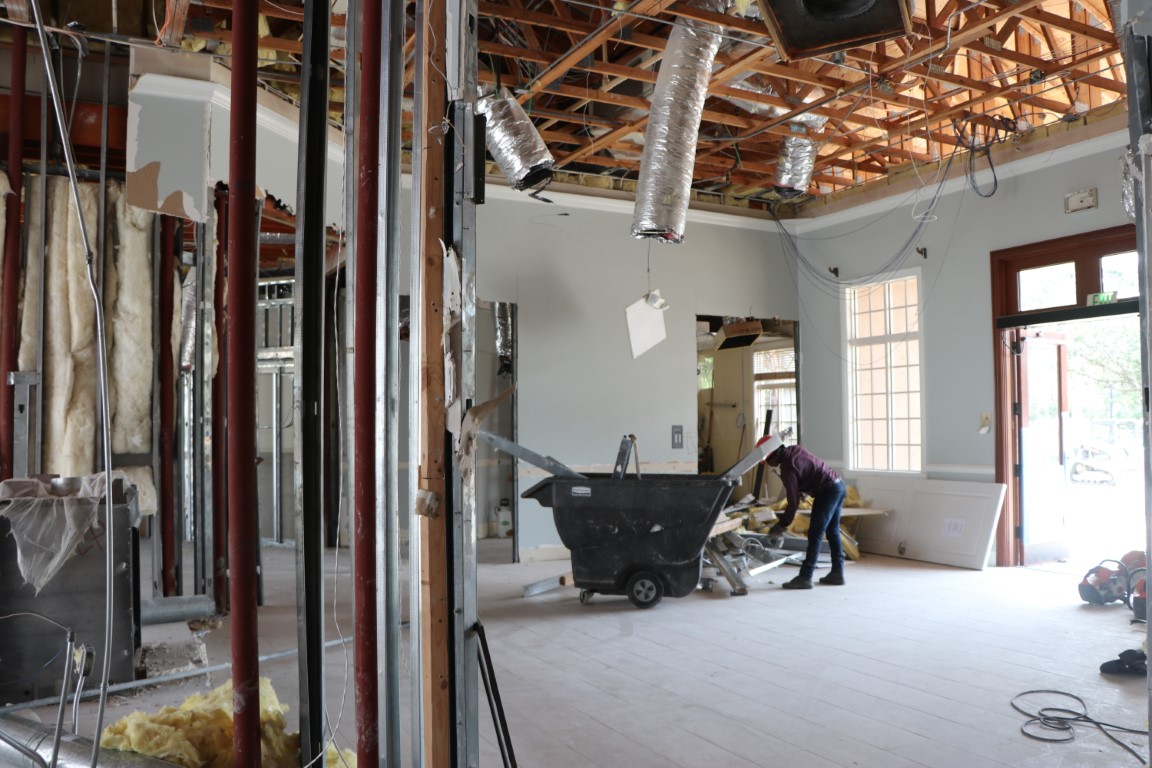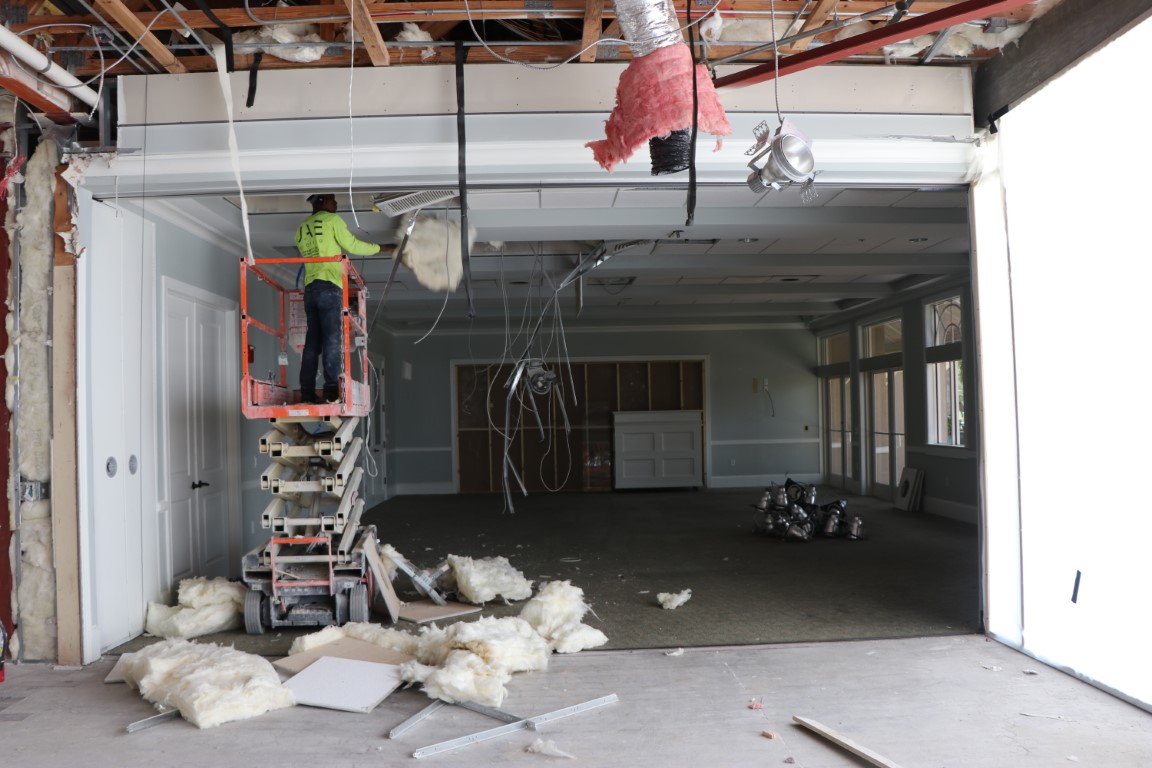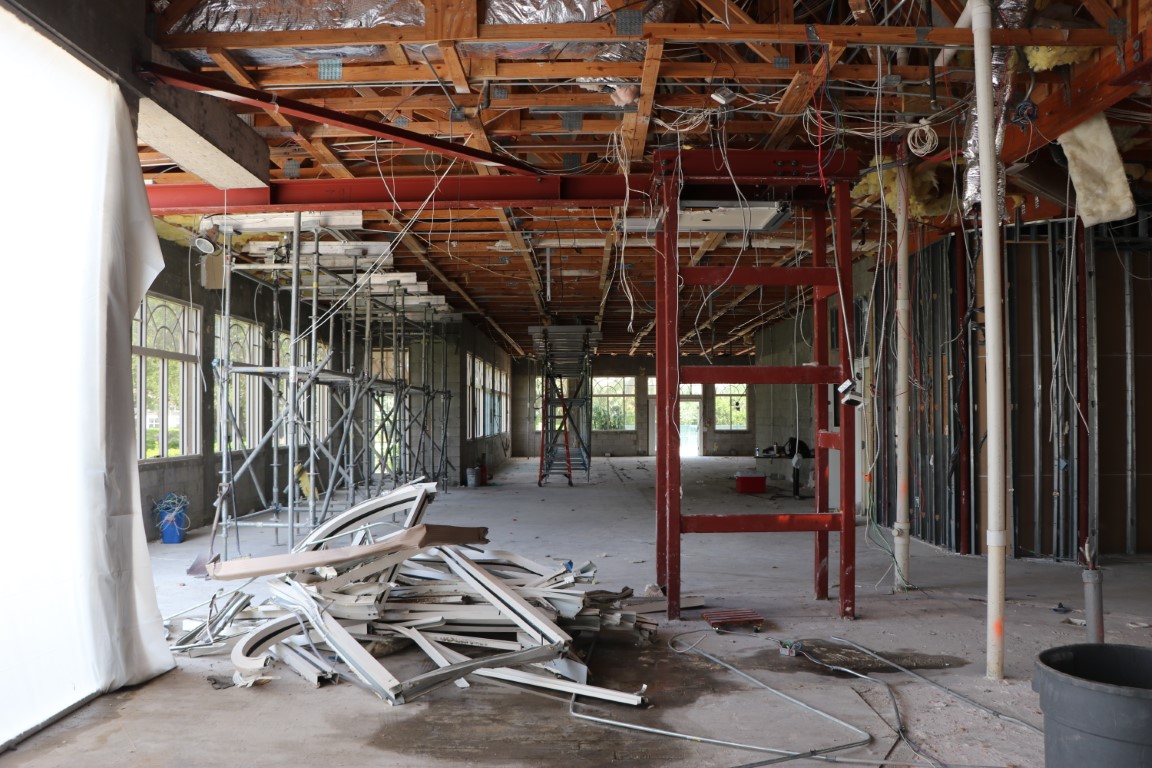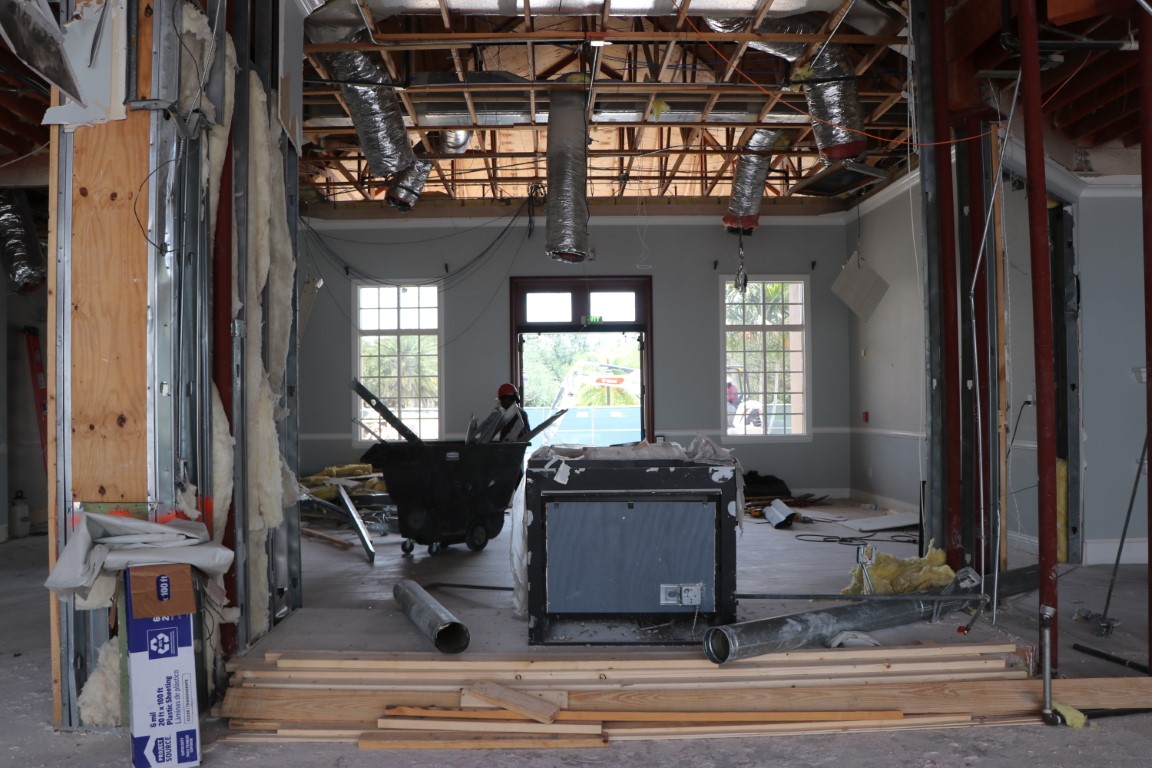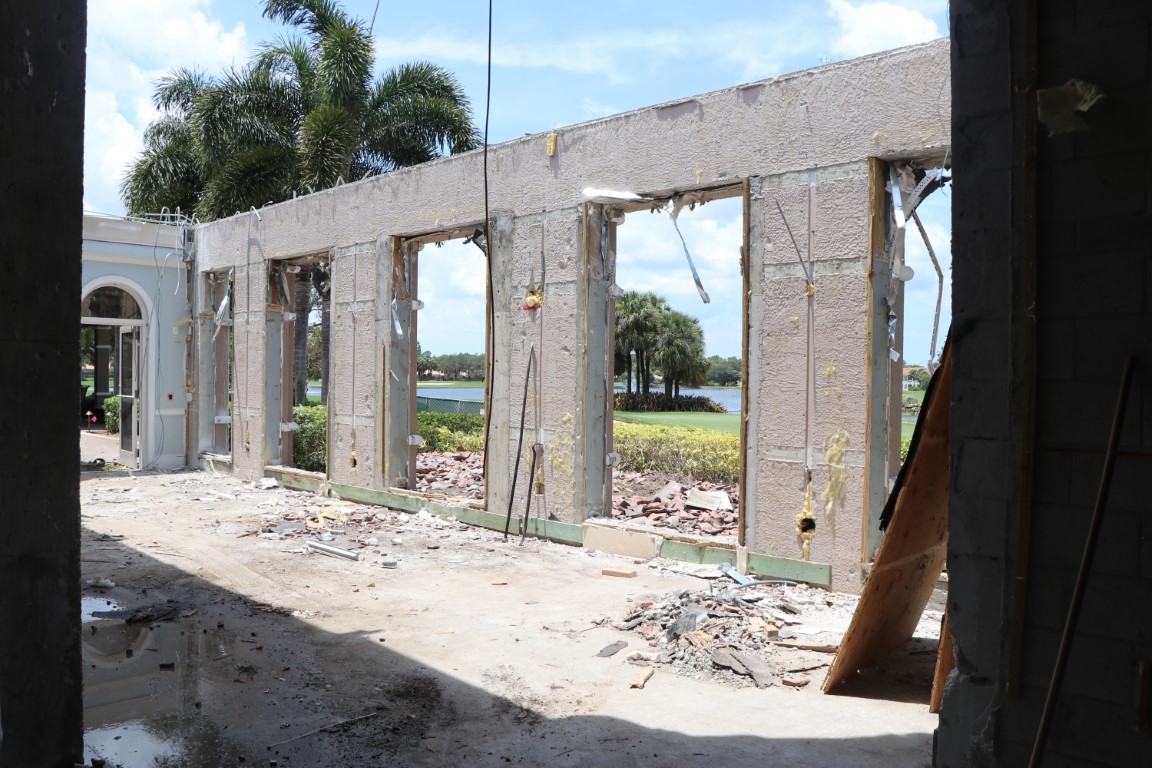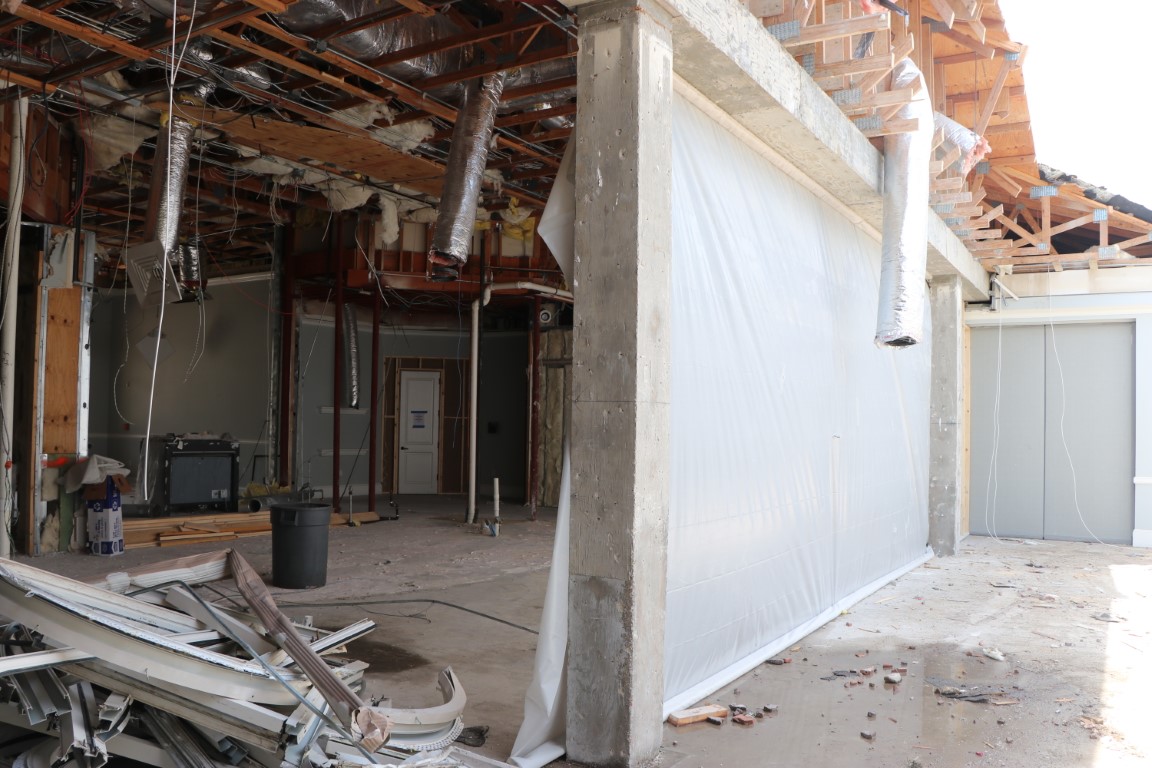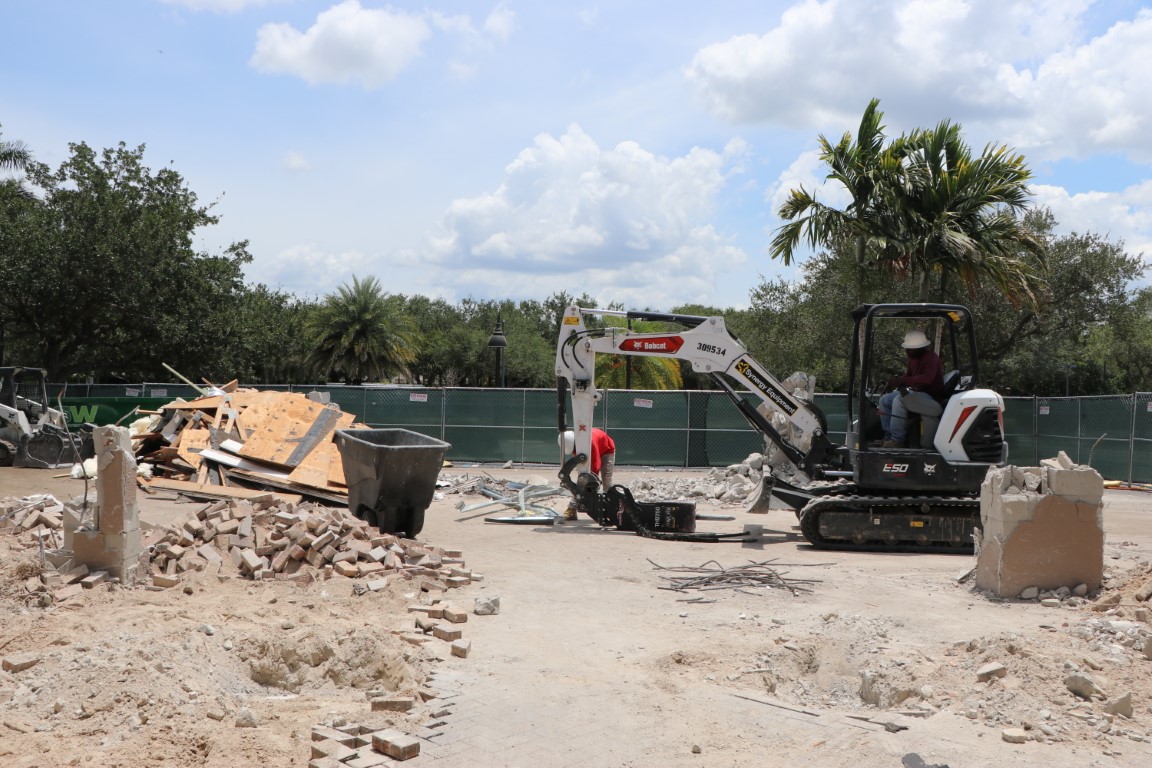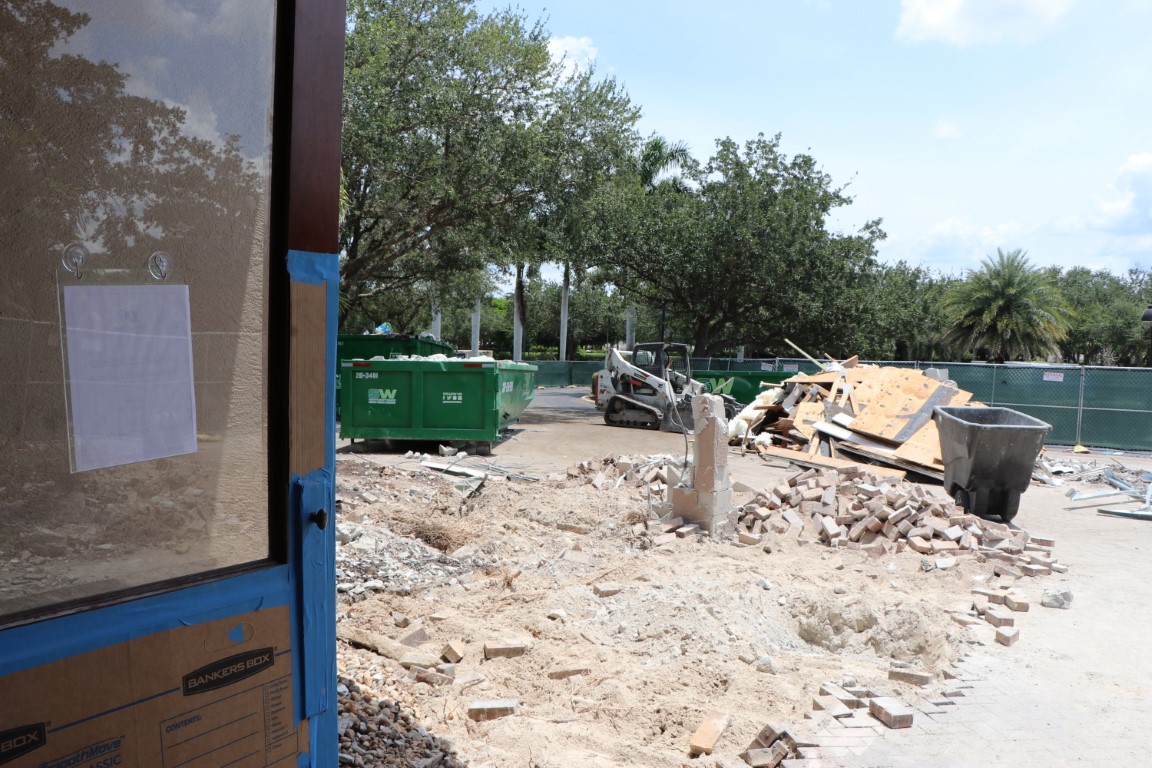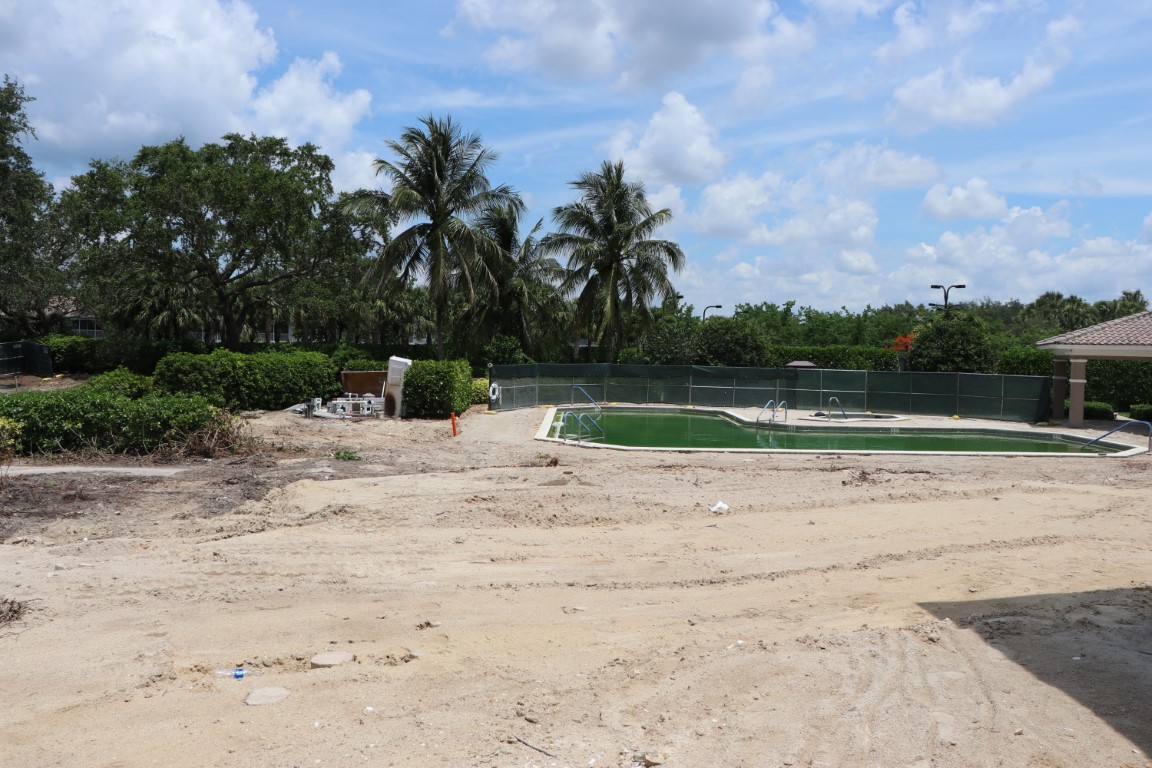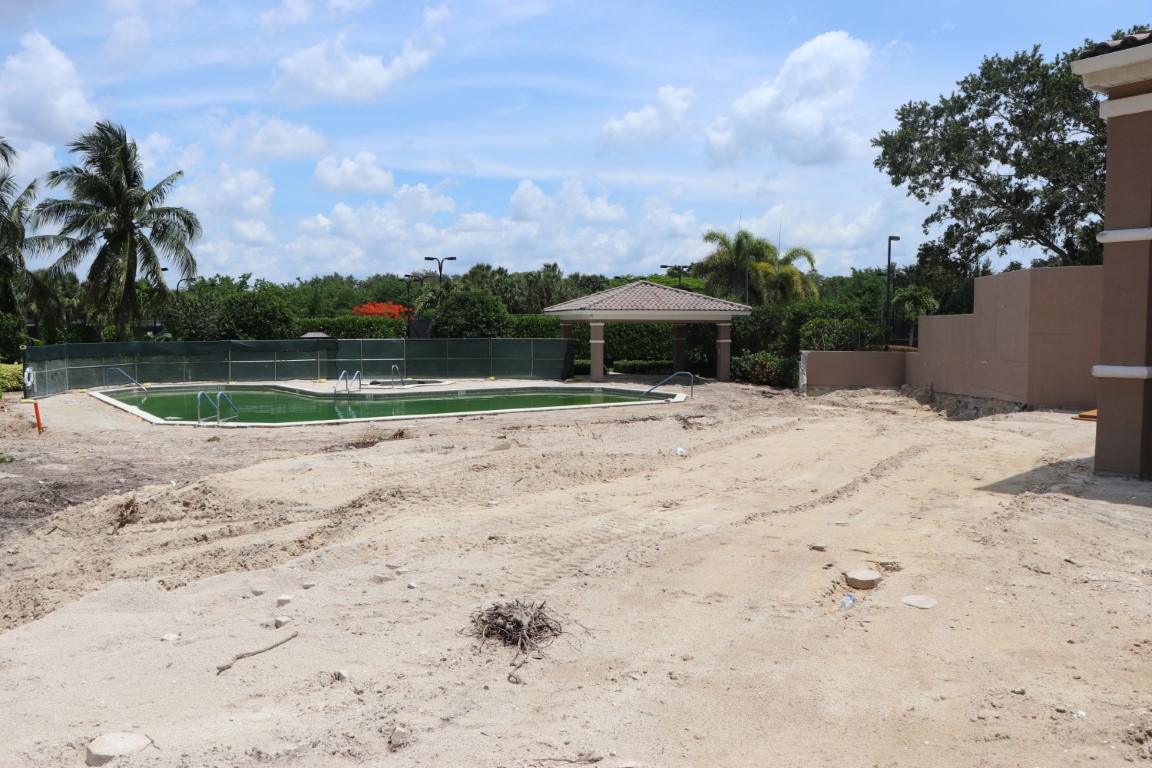 ---
6.17.2022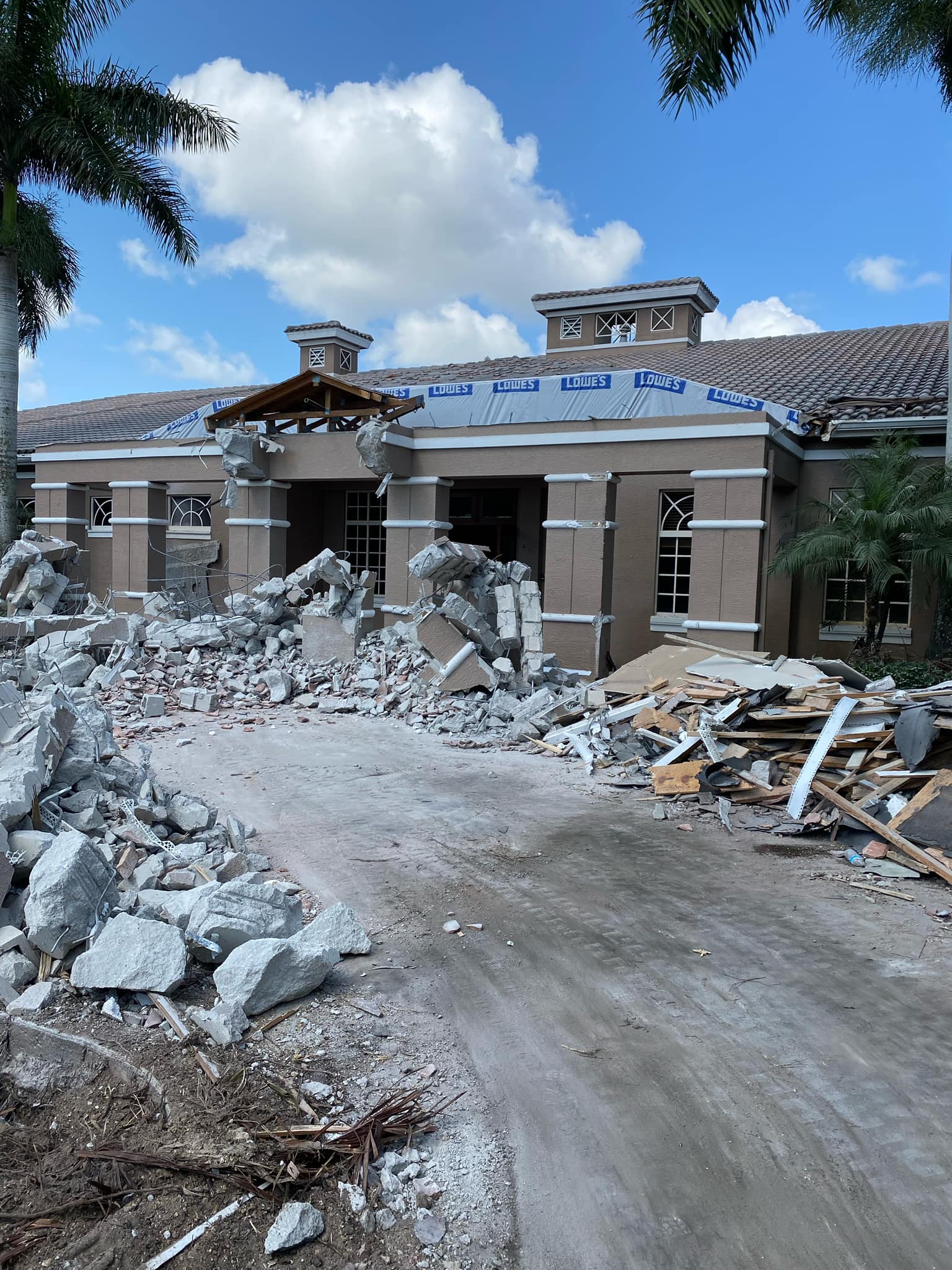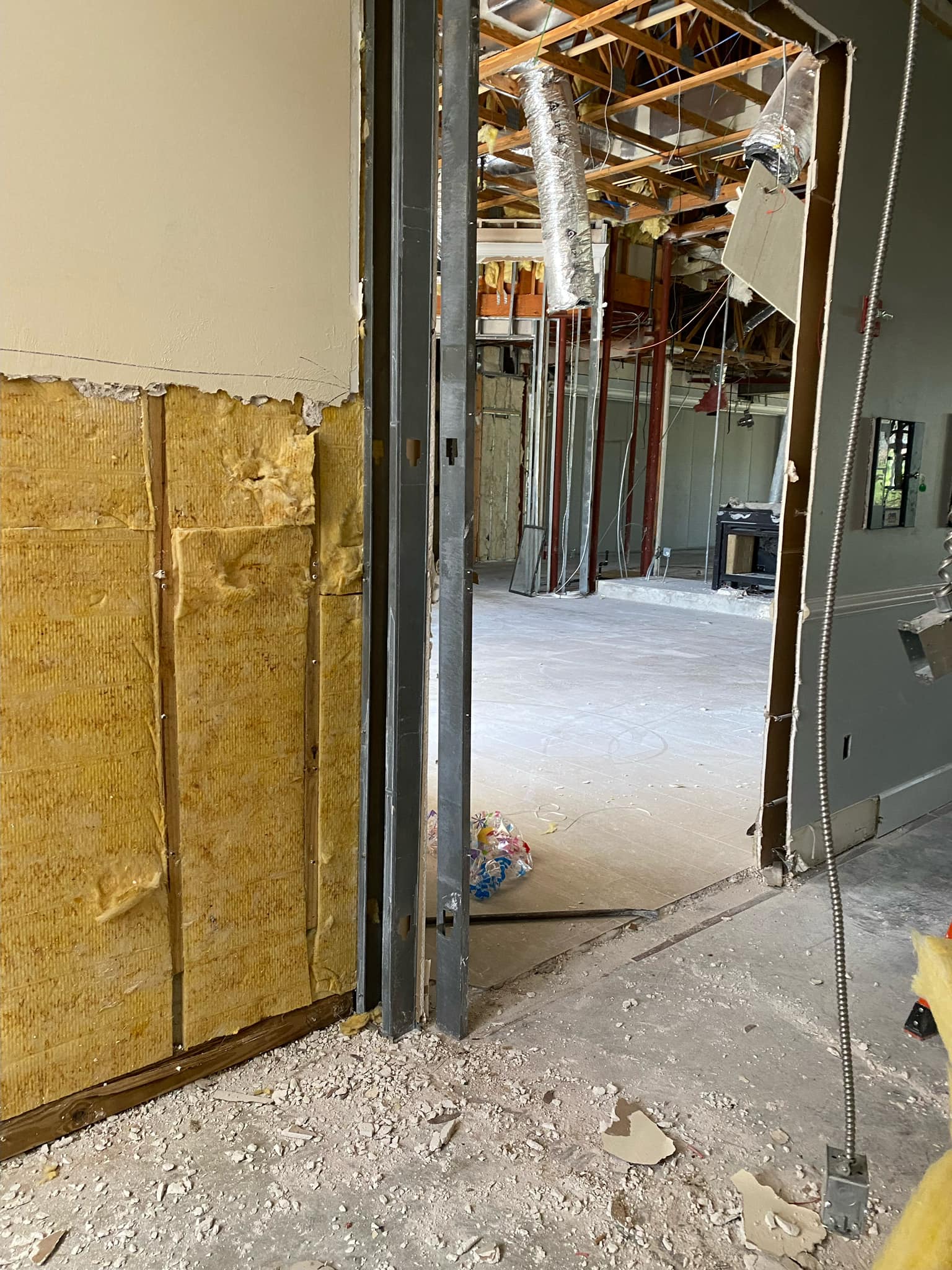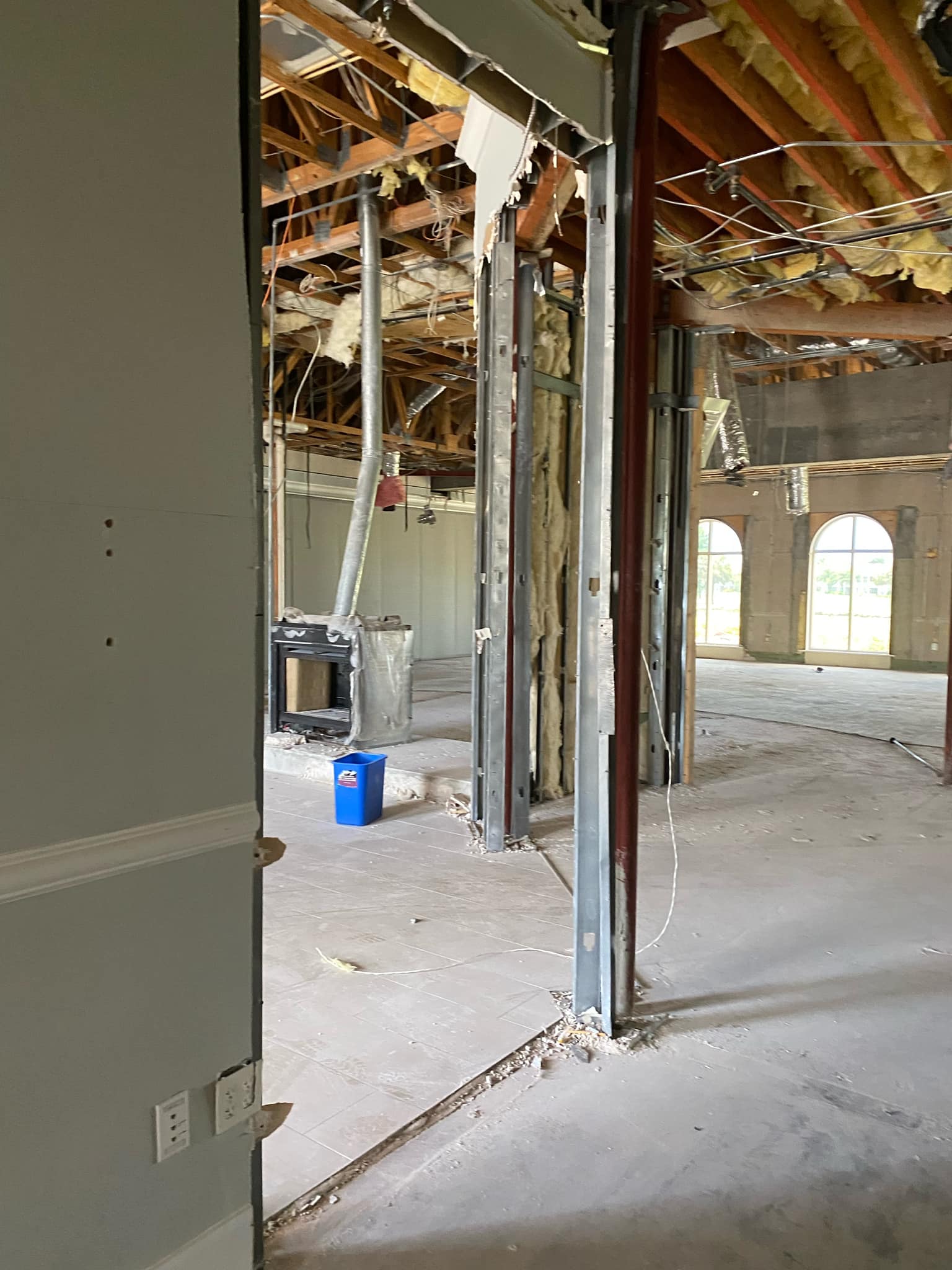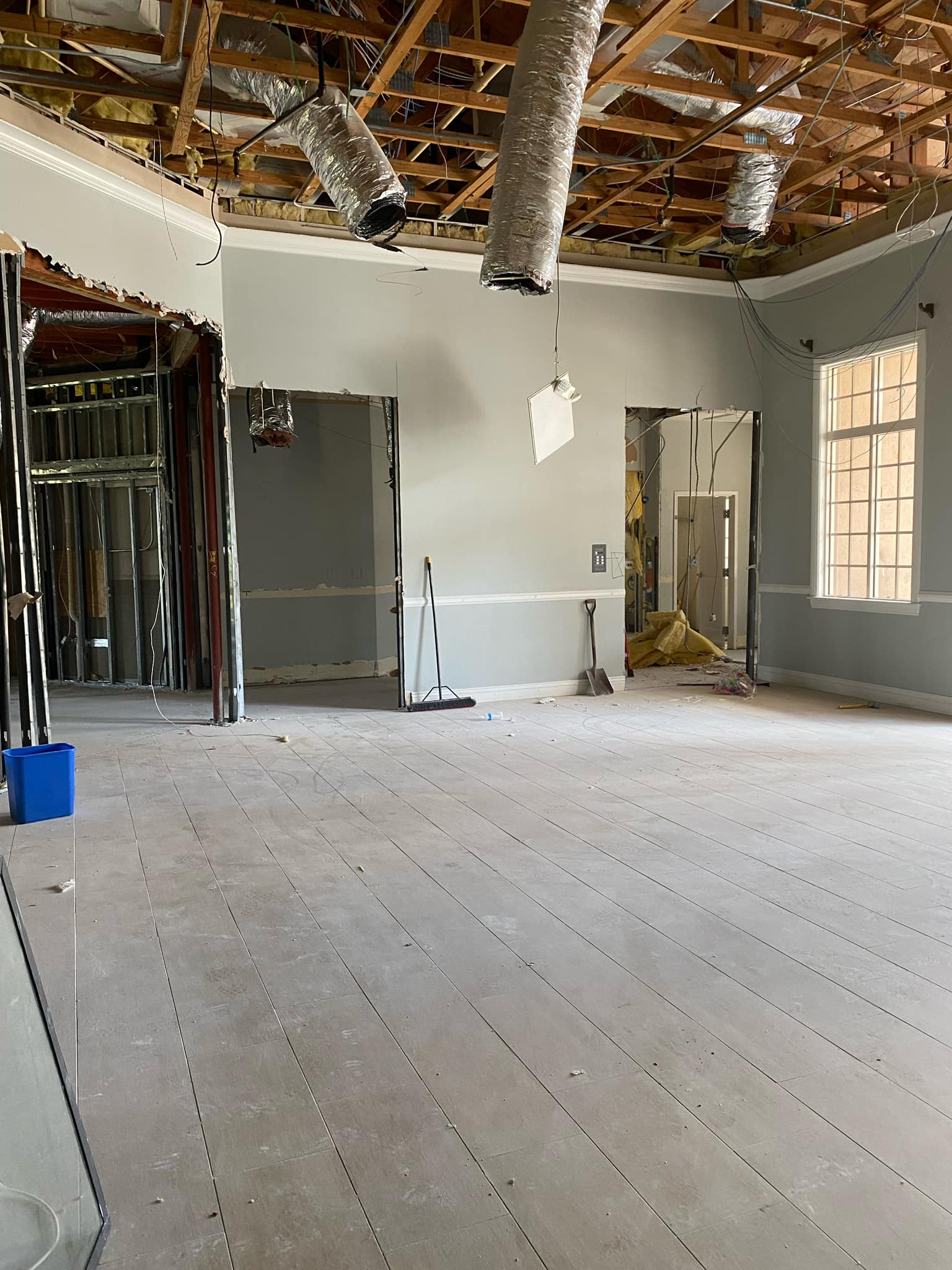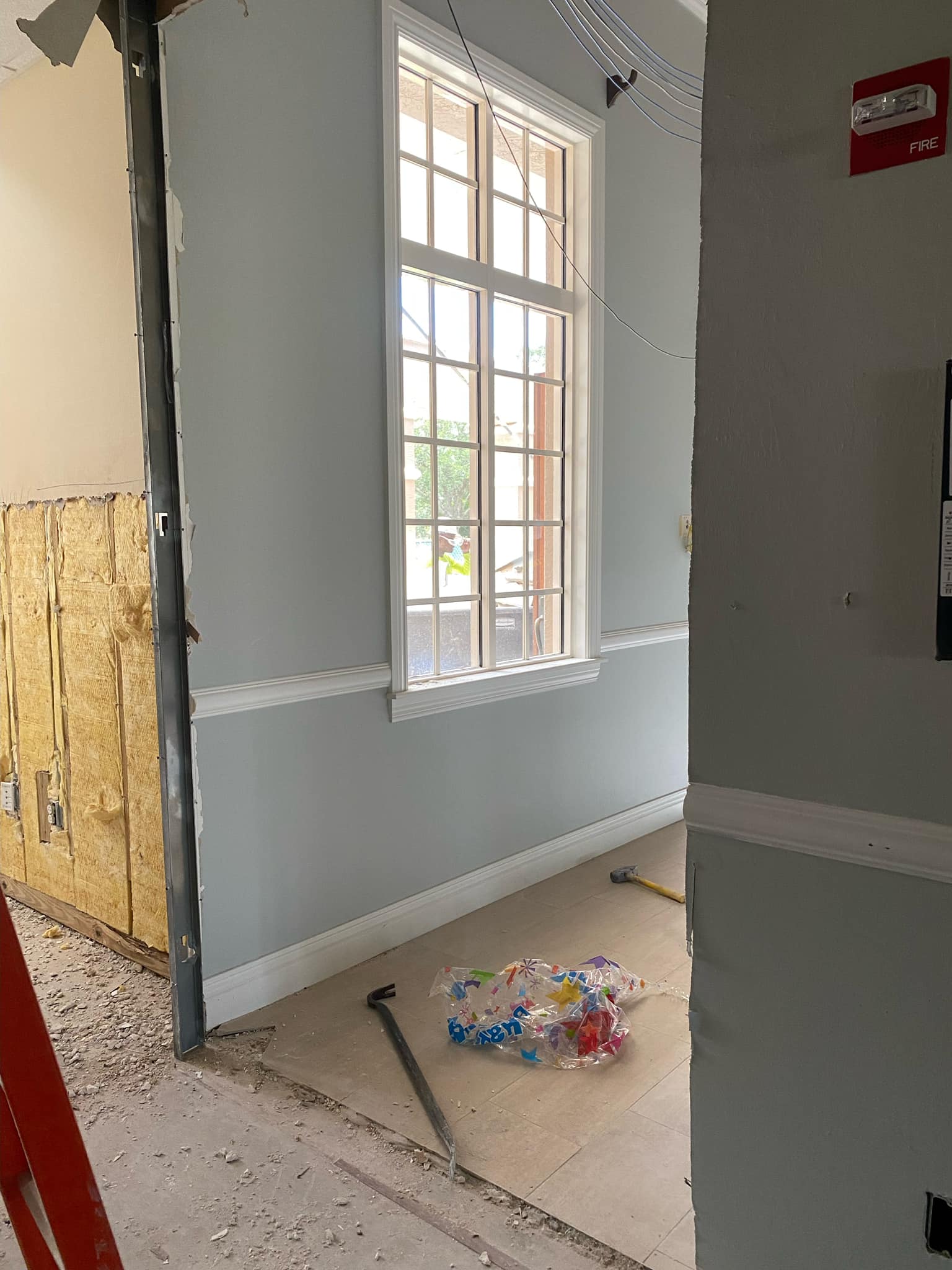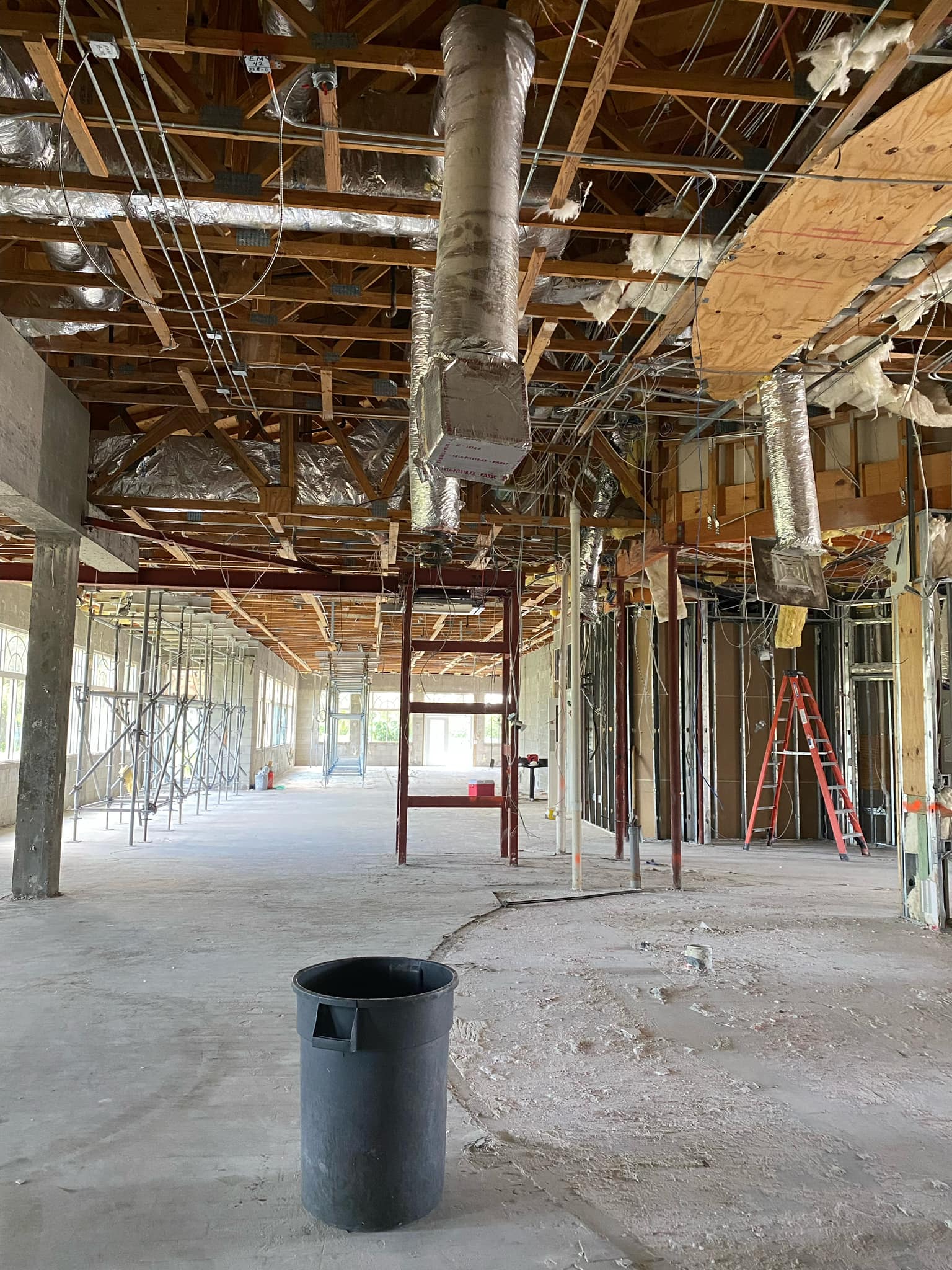 ---
6.16.2022
Knocking down the Porte-cochère video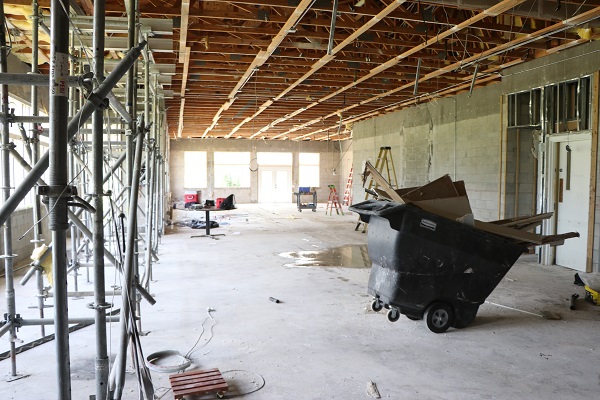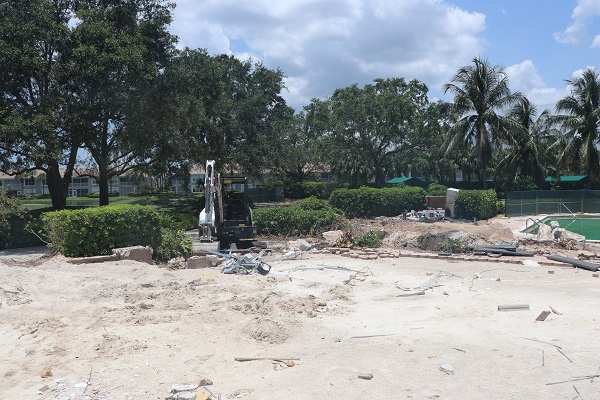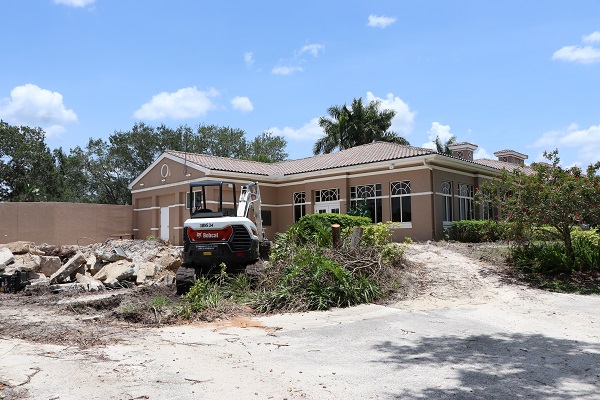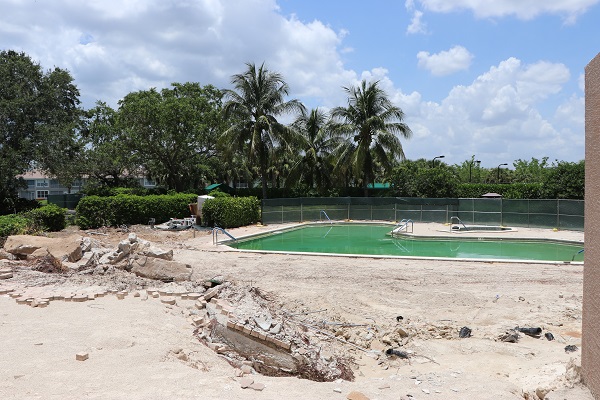 6.10.2022
Knocking down the fireplace wall
---
6.6.2022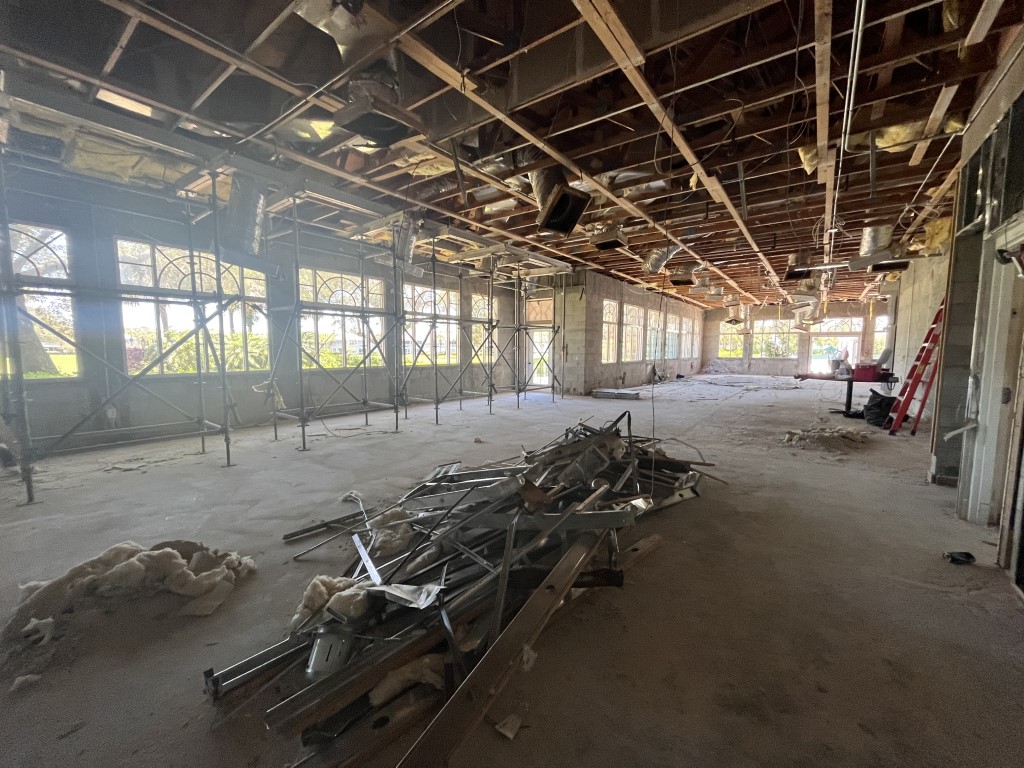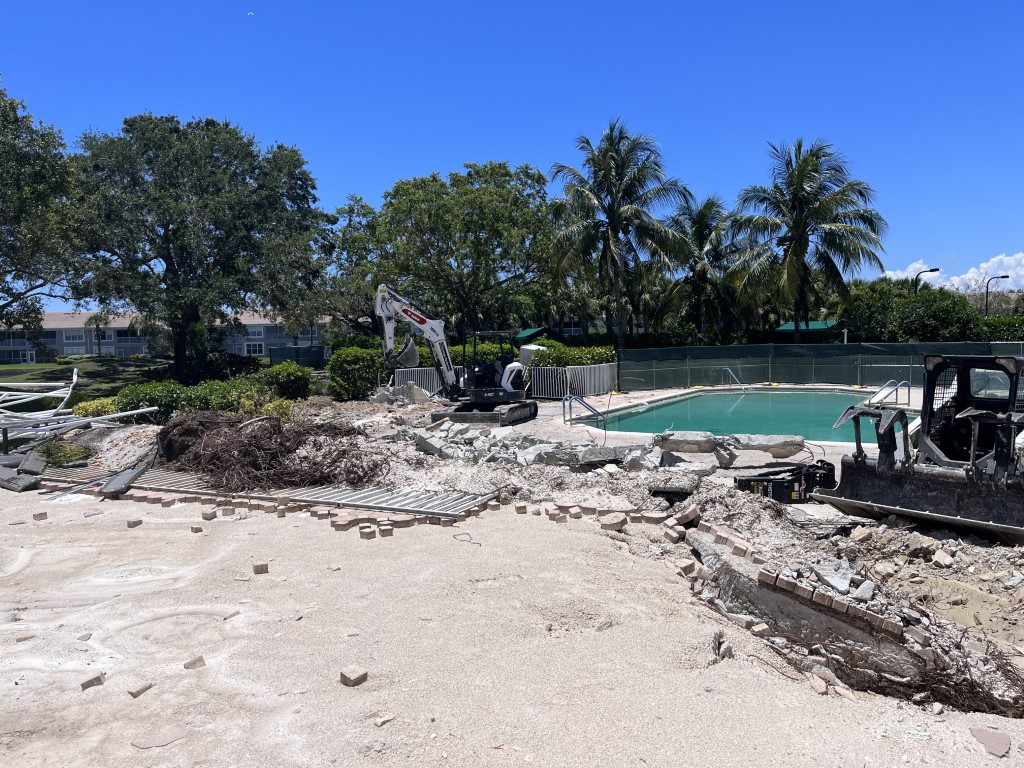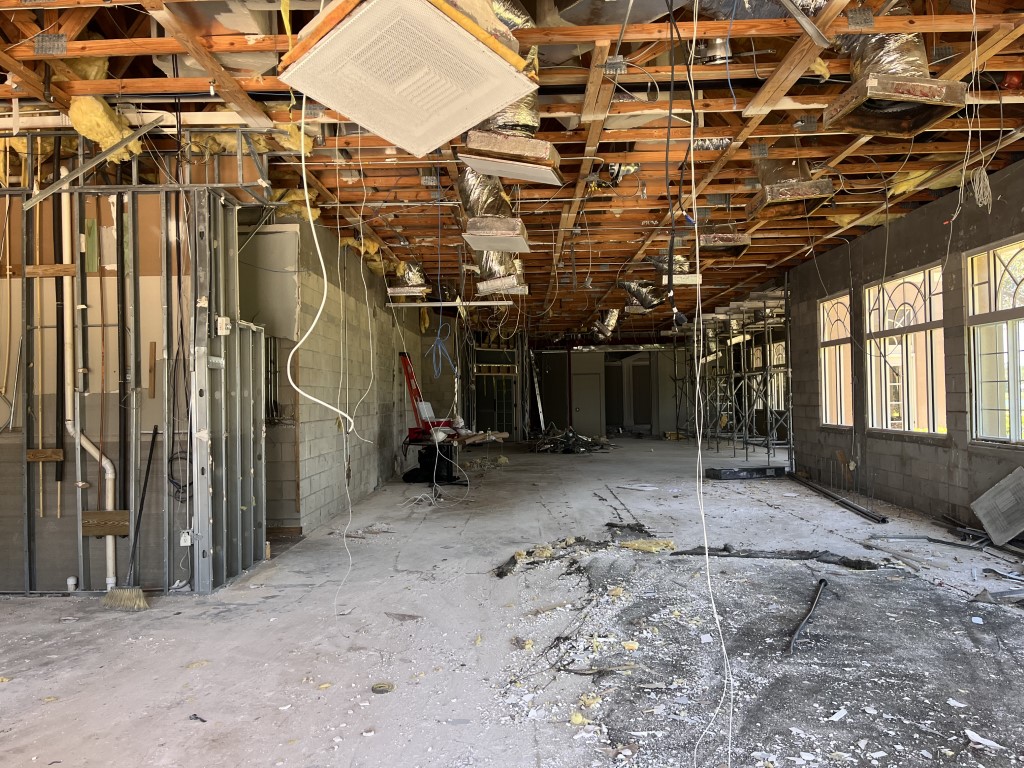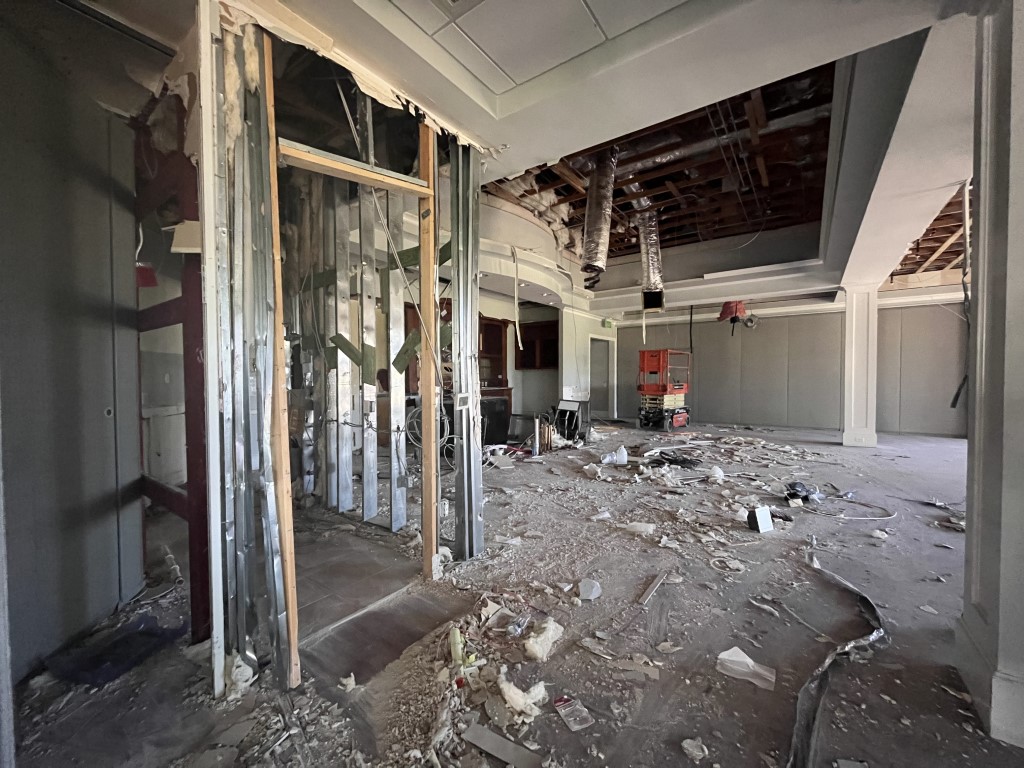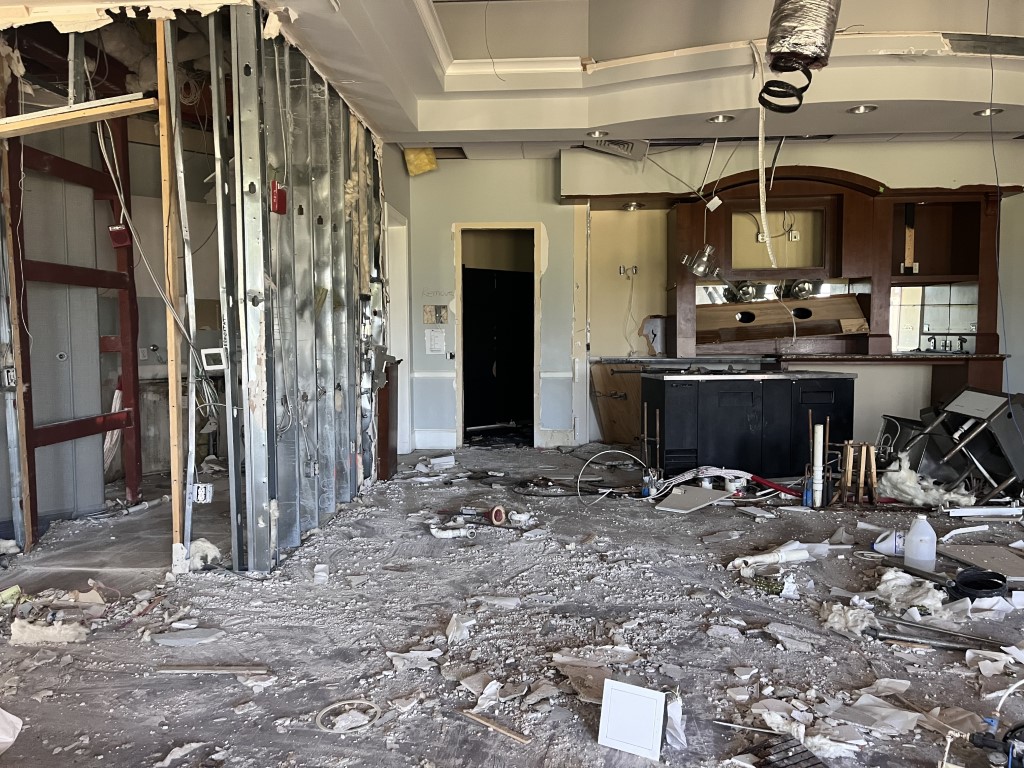 ---
6.3.2022

June 3 Update [video] >>
---
5.31.2022

Fencing is going up [video] >>
May 31 update and notes from the GM [video] >>

---
5.26.2022
Demo of ramp leading to dining room patio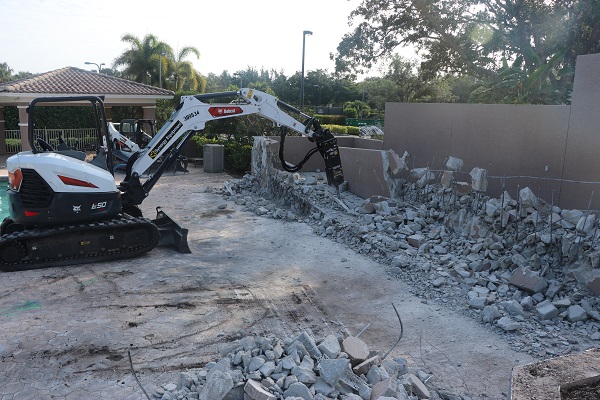 Removal of fences around dining room patio and beside pool bathroom (featuring Shayne)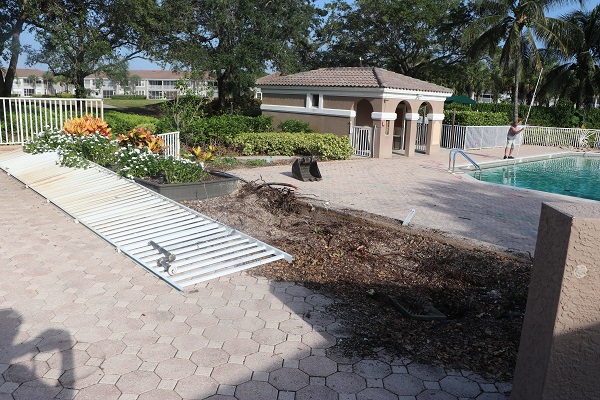 Brick Removal beside pool spa and underneath covered seating area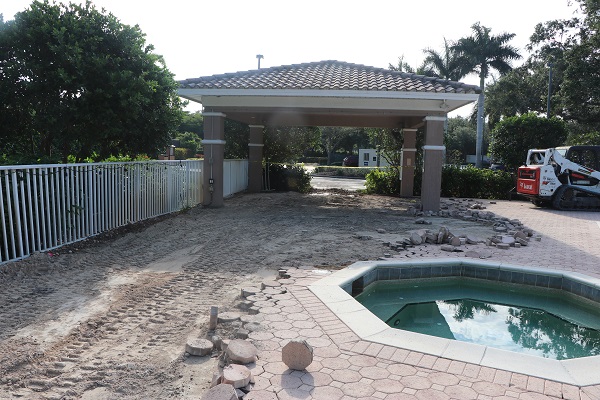 5.17.2022

Dining Room Demo